Receiving Your Aid
Use the links below to access documents related to your receipt of financial aid at Eastern Oregon University.
If you've just received your financial aid offer, congratulations! Here's a little bit of info about what happens next.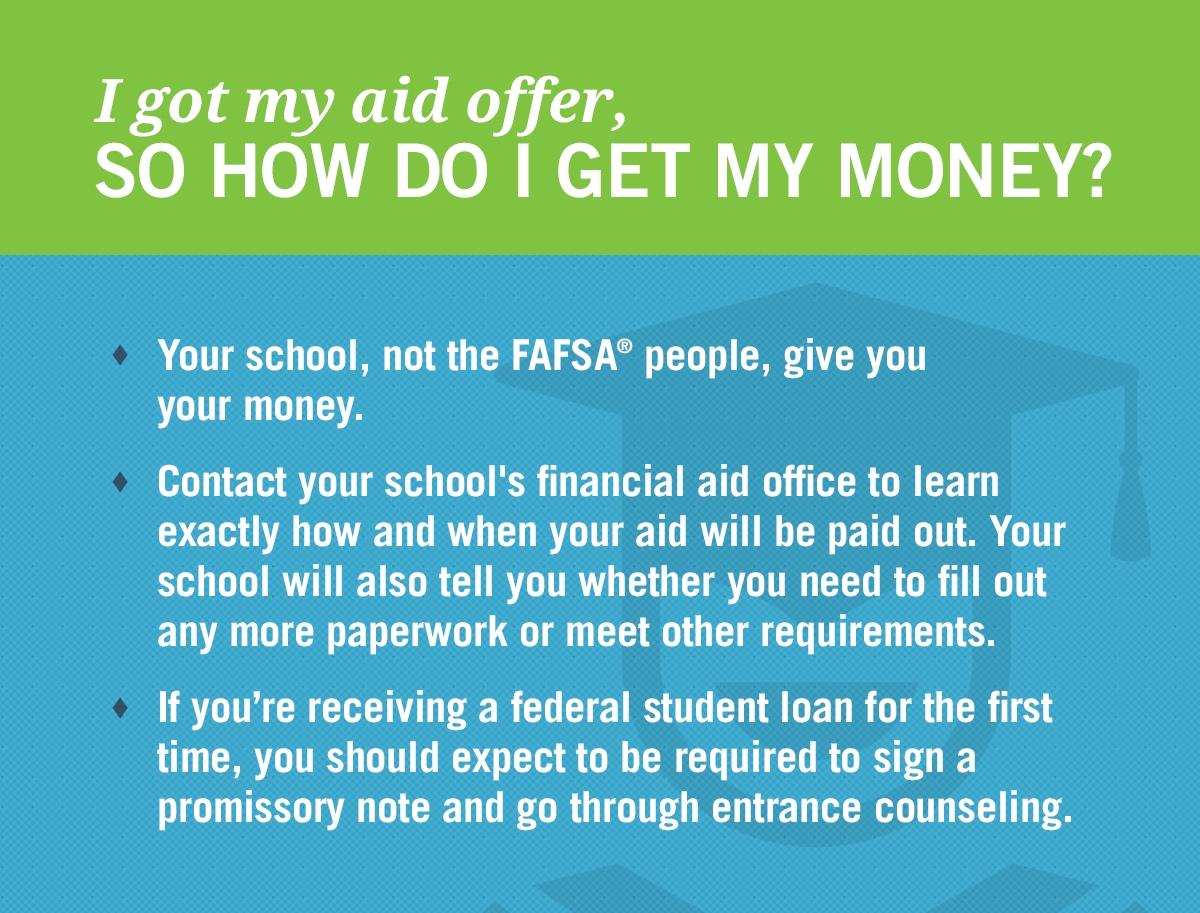 — Federal Student Aid (
@FAFSA
)
Know the Difference Between Financial Aid  and Student Accounts
What's the difference between the Financial Aid Office and the Student Accounts Office?
The Financial Aid Office processes students' FAFSA applications and determines eligibility for federal and state grant programs, work study, EOU scholarships, and student loans. The Financial Aid Office authorizes financial aid disbursements each term.
The Student Accounts office handles students' payments, account billing, 1098T reporting, auto-refund requests, short term loans, EOU book vouchers, and parking payments.  See the Student Accounts Office web pages for payment deadlines and refund schedules.