Financial Aid for Study Abroad Programs
Students who want to participate in Study Abroad Programs may receive financial aid for approved EOU programs.  The way financial aid works for Study Abroad programs is pretty simple.  Students meet with the EOU Study Abroad advisor and decide on a program.  The study abroad advisor will give students a program cost summary. Financial aid will then review the program costs.  If the program costs are higher than the normal term (or multiple term) costs, we will adjust the student's cost of attendance.  We will then look at the student's current financial aid package to see if we can offer additional aid (usually loans).  If we can add additional aid, we will do so.
If you've ever wanted to study abroad,
we've got some good news
: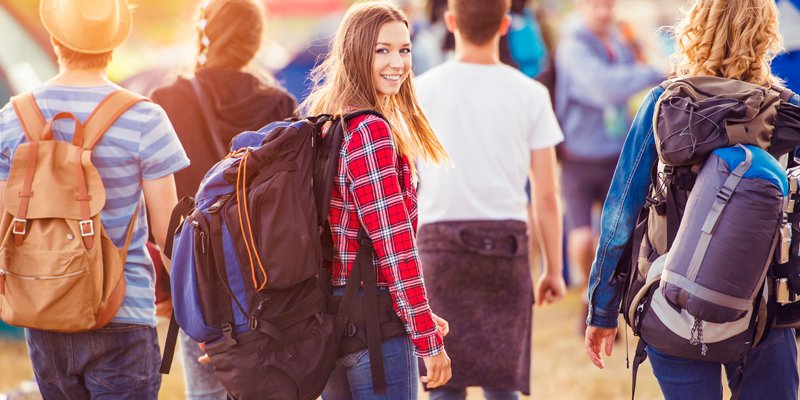 — Federal Student Aid (
@FAFSA
)
Costa Rica Spring Break 2020 FAQ
Financial Aid Disbursements
Can you use federal student aid for study abroad programs? Watch and find out.

— Federal Student Aid (@FAFSA)
Financial aid disbursements occur the week a term begins (except summer term).  We cannot adjust our disbursement schedule for students participating in study abroad programs.  If your Study Abroad program requires payments before financial aid disbursements occur, it is your responsibility to arrange payment to the program.  Additionally, the Financial Aid Office authorizes financial aid disbursements and those disbursements are made to the student's EOU billing account.  If you will be abroad when financial aid disbursement occurs, you must make arrangements with the Student Accounts Office to assure that a check is sent to you or your bank account.
Study Abroad Program Page
Study Abroad Checklist
Non-EOU Study Abroad Financial Aid Checklist
FAQ
Yes, you may be eligible to receive federal financial aid funds for a study abroad program. To receive aid funding, you must meet the enrollment requirements of the award.
If you are eligible for financial aid, you may use those funds toward EOU study abroad programs.
However, if you are approved for aid to attend non-EOU programs, you may receive only Federal Direct Loans and Grants, the Oregon Opportunity Grant, and alternative or private loans. EOU scholarships are not available to students studying abroad under consortium agreements. Alternative/private loans must be lender approved.
Determining the total cost to participate in a study abroad program is the first step when considering studying abroad. The Study Abroad Office has this information available online at
eou.edu/studyab/
. If you are attending an EOU program, you may want to consider filing a Budget Adjustment Request form available on our
forms page
.
If you are attending a non-EOU program, we will use the cost of attendance figures from your host school to determine your aid eligibility.
Additional grants/scholarships awarded by your department or college may be used to pay for study abroad programs. You will need to research and apply for these opportunities on your own. If you are receiving a scholarship and have questions about the availability of these funds for a study abroad program, contact the department awarding the scholarship.
The first step is having a valid FASFA (Free Application for Federal Student Aid) on file with EOU for the academic year. If your financial aid application is selected for a review process known as verification, this review must be completed before any financial aid funding can be disbursed.
EOU will disburse funds only after we receive all of your financial aid application materials and only after the first EOU disbursement date of the term in which you will be studying abroad has passed.
This may mean that you will have to pay any up-front study abroad travel, program fees and deposits on your own.
Financial aid funds will be disbursed directly to you. It is your responsibility to pay all charges to the host institution. We encourage you to sign up for direct deposit to receive funds directly deposited to your bank account.
Remember to submit your transcript showing the final grades you received for your program. We can't apply aid for your next semester until we review your enrollment and satisfactory academic progress status.
Remember that if you drop out or fail to earn credits after your financial aid has paid, you may be required to return funds.