EOU News & Happenings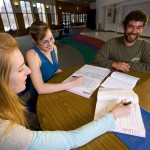 Federal funding enables creation of new Student Support Services program to assist more low-income, first-generation and disabled students.
Carol and Doug Campbell are sharing their family's appreciation for music through a scholarship that is helping students pursue their passion.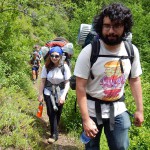 Reserve your spot now and go backpacking or whitewater rafting before fall term starts with EOU's Outdoor Adventure Program!
Eastern Advantage
Enroll on campus for fall 2015 to participate in our new program for resident freshmen.
Week of Welcome
New students get ready for outdoor fun at EOU Base Camp, beach party, "glow rage" & more Sept. 23-27!
Find us on these social networks...
Copyright © 2015 
Eastern Oregon University