JOIN US ON THE ASCENT
Eastern Oregon University was founded in 1929 as a teacher's college and today serves as a center for education, culture, and scholarship in rural areas of Oregon. At EOU students receive personal attention from their professors while building strong relationships with peers and mentors.
Live, learn, and succeed at Oregon's Rural University
Officially designated Oregon's Rural University, EOU cultivates innovative partnerships with communities across the region to expand economic and educational opportunities for all.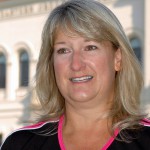 "I have been taking online classes during my lunch hour for several years. When my job ended, I was in a great position to finish a bachelor's degree in business since I had been pursuing it on my own time. Now I have a better chance of successfully returning to the workforce. If you are thinking about taking online classes, do it!"
Cultural & Ethnic Diversity
Great Value & Access for All
Tuition and fees average thousands less than other public and private institutions in our region. That's a big difference, resulting in significant savings for you. Hands-on learning and personal connection to the campus community engages students from every background while offering many scholarship opportunities.
The Economist recently ranked EOU among the best value colleges in the Northwest for return-on-investment.
Online Degrees at EOU
Make your goals happen with a flexible, affordable online degree from Eastern Oregon University. We offer undergraduate and graduate degrees that combine personal attention with academic excellence. Featuring competitive tuition, expert faculty, and a supportive learning community, EOU has the program you're looking for. Get credit for your previous experience as you earn the right degree for career advancement and ongoing success. Start today.
National Rankings & Recognition