JOIN US ON THE ASCENT
Eastern Oregon University was founded in 1929 as a teacher's college and today serves as a center for education, culture, and scholarship in rural areas of Oregon. At EOU students receive personal attention from their professors while building strong relationships with peers and mentors.
Live, learn, and succeed at Oregon's Rural University
Officially designated Oregon's Rural University, EOU cultivates innovative partnerships with communities across the region to expand economic and educational opportunities for all.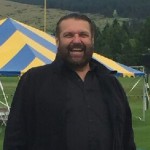 "The APEL class was the most inspiring class I took at EOU. It helped me acknowledge my past experiences and then merge them into my future academic and professional life goals. The class assignments kept students engaged and interacting with each other, and through this process I realized I could reach my dream of completing a bachelor's degree. This class allows students to evaluate the past, recognize developed skills, and acknowledge learning outside of higher education, all the while propelling them forward. APEL allows students to earn credits based on what they already know – and at a bonus – reduced tuition!"
Cultural & Ethnic Diversity
Great Value & Access for All
Tuition and fees average thousands less than other public and private institutions in our region. That's a big difference, resulting in significant savings for you. Hands-on learning and personal connection to the campus community engages students from every background while offering many scholarship opportunities.
The Economist recently ranked EOU among the best value colleges in the Northwest for return-on-investment.
WUE State Residents Save THOUSANDS!
Many WUE residents have recognized EOU for its value! Make the most of your education – contact us and discover financial aid options that work for you.
---
High Quality Programs
Academic programs at Eastern Oregon University offer the opportunity to learn in a small classroom setting in beautiful rural Oregon. With four colleges, students can choose from more than 30 accredited academic programs, including sciences, humanities, teaching, and business! EOU has small class sizes with dedicated faculty, whose focus is on student success. Visit eou.edu/academics for a complete list.
National Rankings & Recognition