OREGON'S RURAL UNIVERSITY
Eastern Oregon University was founded in 1929 as a teacher's college and today serves as a center for education, culture, and scholarship in rural areas of Oregon. At EOU students receive personal attention from their professors while building strong relationships with peers and mentors.
Live, learn, and succeed at Oregon's Rural University
Officially designated Oregon's Rural University, EOU cultivates innovative partnerships with communities across the region to expand economic and educational opportunities for all.
"I have been going to EOU for a few years now as an online student. After graduating from BMCC with my associate degree in 2013, I landed a great full-time job and became very involved with the community, which made it hard to leave my hometown of Pilot Rock. I began taking classes full-time, but was not sure if I would like it or not. After a term I realized how much I loved being an online student. The professors made my online classes feel like a normal class by engaging with students through Canvas. I worried about not getting interaction as an online student, but that quickly passed because of how the classes were run. I love the freedom of being an online student the most. It fits my busy work schedule; I am able to attend multiple board meetings without having to worry about missing class. But I was still able to participate in the full college experience. In fall 2015 I went on a study abroad program to Costa Rica to study international business and it was amazing. I went into the trip only knowing Professor Gow, and left the trip with many new friends. EOU has been a great experience for me as an online student."
Joey Grosjacques
Integrative Studies
Pilot Rock, Ore.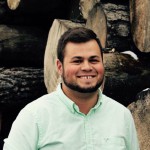 "APEL enabled me to complete my undergraduate degree in a timely and efficient manner. The process was guided expertly by the class instructor and the feedback I was given was extremely helpful in enabling me to craft both an effective and meaningful essay. What was truly amazing was seeing how my life experiences have been so educational and the fact that EOU has built a program that allows students to turn experiential learning into college credit is incredible. I would encourage any adult student with life experience to seriously consider the APEL process."
James Wierson
English/Writing
Estacada, Ore.
Cultural & Ethnic Diversity
Great Value & Access for All
Tuition and fees average thousands less than other public and private institutions in our region. That's a big difference, resulting in significant savings for you. Hands-on learning and personal connection to the campus community engages students from every background while offering many scholarship opportunities.
The Economist recently ranked EOU among the best value colleges in the Northwest for return-on-investment.
Online Degrees at EOU
Make your goals happen with a flexible, affordable online degree from Eastern Oregon University. We offer undergraduate and graduate degrees that combine personal attention with academic excellence. Featuring competitive tuition, expert faculty, and a supportive learning community, EOU has the program you're looking for. Get credit for your previous experience as you earn the right degree for career advancement and ongoing success. Start today.
National Rankings & Recognition