University Advancement: Home

Welcome to University Advancement at Eastern Oregon University: a hub for internal and external relations, center for marketing and promotion, and link to our alumni and the community. We look forward to working with you!
Student profile: Molly Alexander
"I am a junior at EOU, studying English with an emphasis in writing. My ultimate career goal is to be able to write for literary or outdoor magazines from anywhere in the world. I was awarded the Jean McKenzie Scholarship through the EOU Foundation, and it allows me to put my whole heart into my studies and maintain a 3.9 GPA."
Donor profile: Timothy and Linda Gleeson
Timothy and Linda Gleeson, of La Grande, established a fund that will provide two or more students with a minimum $1,000 renewable award each year beginning in 2015-16.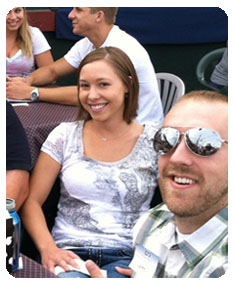 Alumni happenings: summer reunions
Whether you took classes on campus or participated in online and onsite programs, we would love to see you at a reunion this summer or during Homecoming in the fall!
Share: