Mountaineer Athletic Association
The Mountaineer Athletic Association (MAA) is an affiliate of the EOU Foundation working in partnership with the EOU athletic department to secure financial support for EOU Athletics.
Get to know fellow fans, former athletes, community members, and alumni at a variety of sports-centric events throughout the year! EOU's official athletics booster club is where Mountaineers unite to support our teams at home and away.
Make an Impact: JOIN TODAY!
Download a printable form and return it to the EOU Foundation with payment, or scroll down to join via credit card.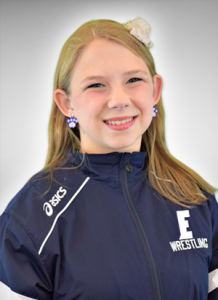 "We had the opportunity to represent EOU, the community of La Grande, and the state of Oregon. Our performance not only relies on the ability of our athletes, but the people who back them. Thank you for filling stands and doing your best so athletes can do theirs. Wrestling especially would like to give our sincerest gratitude for putting up your support so we can throw down."
– Cassidy Freeman, Sophomore, Women's Wrestling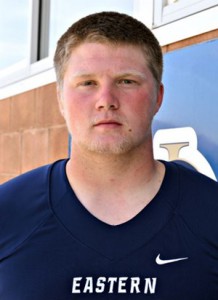 "Everyone here has dreams, and because of the support from boosters, athletes like myself are given the power to follow them. With support from boosters, we are creating a gift that keeps on giving: the ability to graduate, join the workforce, and support the university that made all of our aspirations possible."
– Patrick Collins, Sophomore, Football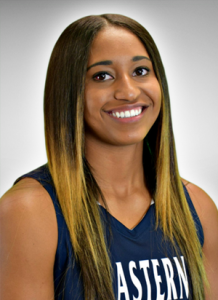 "Having a scholarship has allowed me to pursue athletic and educational dreams that otherwise would not have been possible. Being part of a program that has received so much financial support is inspiring, and makes me want to give right back when I am able to."
– Maya Ah You, Senior, Women's Basketball
Each membership level includes a set of designated benefits. If you'd like to decline benefits so that the entirety of your gift goes to EOU student-athletes (and remains tax deductible), please call 541-962-3740 or email maa@eou.edu right after you join!
If you'd like to designate your gift to a specific athletic team or scholarship fund, contact us via phone or email (above). 
Any financial aid or assistance to prospective or enrolled students in money or in kind, except that which comes from members of their immediate family or from those upon whom they are legally dependent, shall be administered by the institution under policies and procedures established by the institution through its regularly constituted committee on student loans and scholarships. Under no conditions may an individual or organization provide direct financial assistance to a previously enrolled or prospective student.
All donations to the general athletics program and/or the athletics scholarship fund by outside organizations shall be deposited in an institutional fund and be administered by appropriate institutional committees under the control of the chief executive officer.
Individuals or groups who have made financial contributions to our athletic program are considered athletic representatives ('boosters"). Athletic Representatives and Institutional Staff Members are not permitted to provide a student athlete with any extra benefit. The term "extra benefit" refers to any special arrangement by an institutional employee or representative of the institution's athletic interests to provide the student-athlete or his or her relatives with any form of extra benefit.