International Students: Home

Students from around the world are attending Eastern Oregon University and three of them are sharing why they love being a Mountaineer. From great food and comfortable housing to superior faculty support and outdoor adventure, EOU can be your "home away from home."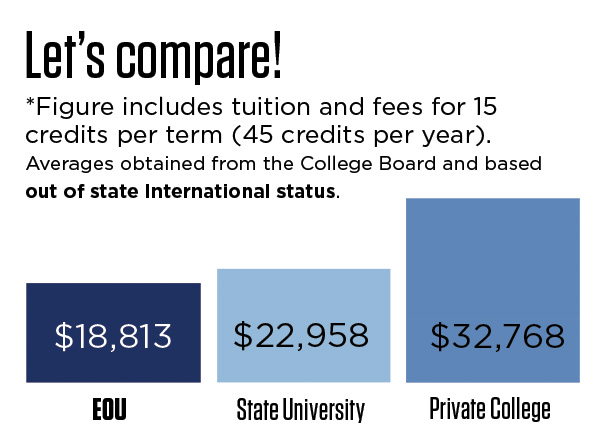 > See our International Admission Procedures
Welcome
Students from countries around the world are attending EOU because of our high-quality academics, safe campus, and friendly and supportive community.
From diversity-focused clubs, exceptional on-campus housing options and support from student peer leaders, EOU will feel like your home away from home.
Here are more helpful links:
To ensure you continue to receive the most useful information, please tell us about your interests by completing the questionnaire here.
Janet Camp, our international student services coordinator, is ready to answer questions and provide additional information. Contact her at jcamp@eou.edu or 800-452-8639.
You can also connect with EOU on QQ! Our number is 2710270337.
Share: