Cost to Attend
EOU is an incredible value!
Tuition and fees average thousands less than other public and private institutions in our region. That's a big difference, resulting in significant savings for you.
UPDATE: April 20, 2017 – New 2017-18 tuition rates keep EOU as most cost-effective university in the state!
On Campus Estimated
---
Online
We're one of the most cost-competitive universities out there, offering accredited online undergraduate programs at just $232 per credit hour. Some for-profit institutions in Oregon and across the country are charging an average of $385 per credit, so the savings you'll realize is significant!
EOU students pursuing their education from afar receive robust support including one-on-one interaction with their professors, access to academic advising, eTutoring and other services tailored for their unique needs.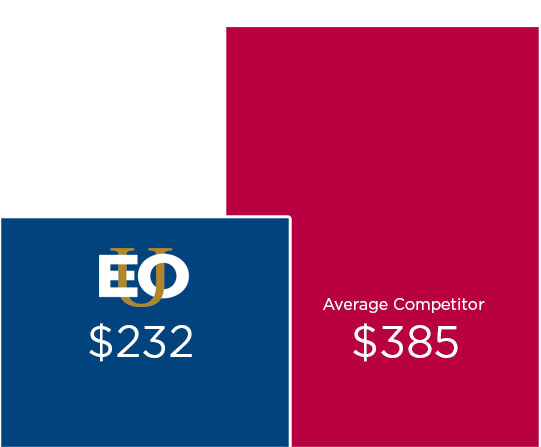 ---
Your actual costs
Financial aid is based on the estimated cost of attendance and your enrollment level. Click the button below to get a more detailed breakdown of cost and to use our cost calculator.
Financial aid is available! At EOU

93%

of students receive some form of financial aid.
Types of financial aid available: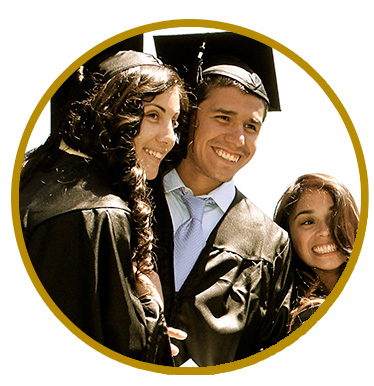 Success stories
Talk with our alumni who are doctors, bankers, dentists, professors, attorneys, legislators, artists, writers, craftsmen and more. EOU alumni rank their experience as "top notch!"
The 2013 National Survey of Student Engagement (NSSE) Institutional Report shows 87% of EOU seniors rate their experience at Eastern as good or excellent, compared to 85 percent of Far West public universities. Sixty-nine percent of seniors report that their professors challenged them to do their best work, compared to 56 percent at Far West public universities. For quality of interactions with faculty, staff and academic offices, EOU ranks 27 points above our comparators in the Far West and 22 points above the same comparators in interactions with advisors.
Value proposition
Students with bachelor's degrees earn on average over
$1 million more

 during their lifetime.
The United States Census Bureau reports people with a college degree make on average $2,422,000 million during a 40-year timeframe, whereas people with only a high school diploma on average make $1,371,000 during a 40-year timeframe. People with a college degree earn over a $1 million more than people with just a high school diploma. However, earnings vary by the degree field.
Share: