Scholarships
💸
Outside Scholarship Resources
Links to a few outside scholarship search engines and important information to know when applying for scholarships outside the University.
🗼
Study Abroad Scholarship Links
PDF
(linked from EOU's
Study Abroad Webpage
)

"… is the premier internet resource listing for financial aid information for students wishing to study in a foreign country. At this site you will find the most comprehensive listing of grants, scholarships, loan programs and other information to assist students in their quest to study abroad."
There are lots of other places to look, but they'll require patience and perseverance. It'll feel a little like looking for a needle in a haystack. But few people are willing to search that haystack, so in some cases, you won't have a lot of competition! Here are a few suggestions:
Research foundations by geographic and subject indexes to narrow your search.
Apply for regular academic scholarships in your major, college, and school-wide. Unless the scholarship has a particular requirement, you should be able to take it abroad. Check with the donor or scholarship administrator to be certain.
Check with the ministry/department of education in your host country, as well as your host institution. They may have scholarships available to recruit international students to come study there. The British Council, Education Ireland, and Australian Education International are a few organizations that come to mind.
Check with professional associations related to your career/field of study. Often, they have scholarships available for students in the discipline, but may even have specific study abroad scholarships as well!
There may be scholarships available for members of your ethnic group, major, gender, or ability. These scholarships may be for regular college attendance, but some of them can be used for study abroad as well.
Use other search engines to search for scholarships. This is a time-intensive approach, but may pay off. Many of these scholarships have specific criteria, such as "applicant must be a descendent of Pennsylvania mine workers planning to study Dutch language in the Netherlands". Finding the right scholarship is tricky, but could really be worth it in the end.
www.iie.org
www.diversityabroad.com
www.InternationalScholarships.com
www.studyabroad.com
www.fastweb.com
www.finaid.org
Further question? Connect. Scholarship Coordinator EOU Financial Aid Office 541-962-3551 scholarships@eou.edu
You might not realize it, but you probably qualify for a scholarship. 🥳 Find and apply for as many as you can!
bit.ly/2EgYLqa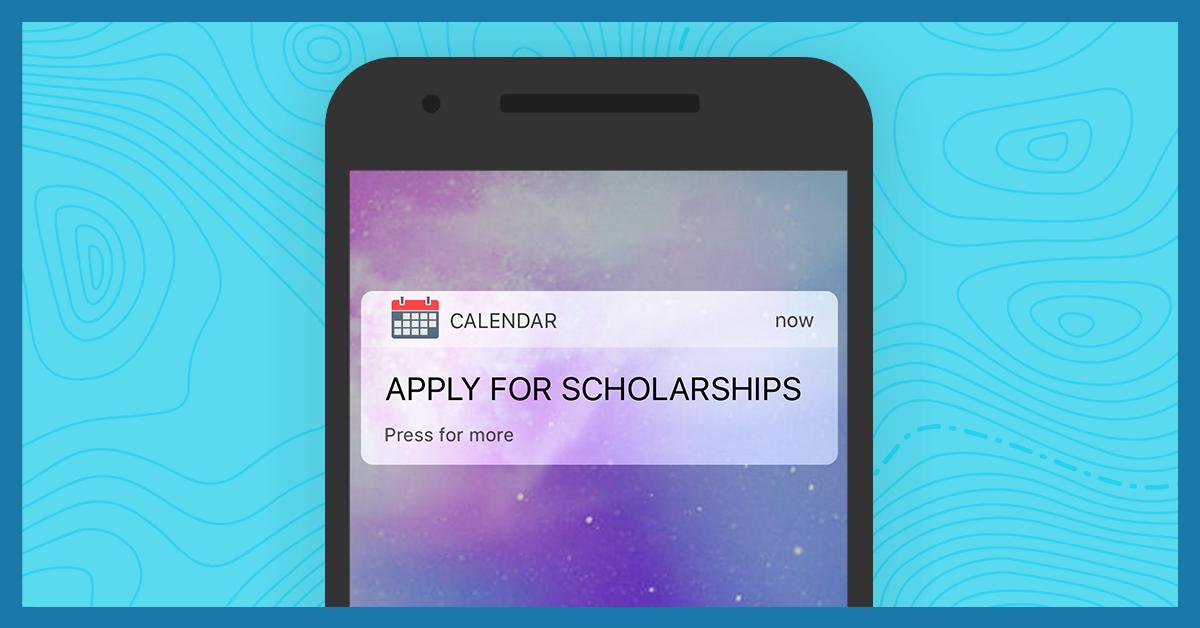 Pierce Library Resources
Scholarship Reference Guide and Resources Video

This guide is designed to help you apply for scholarships and provide some tips when it comes to your scholarship application.
Dates and Deadlines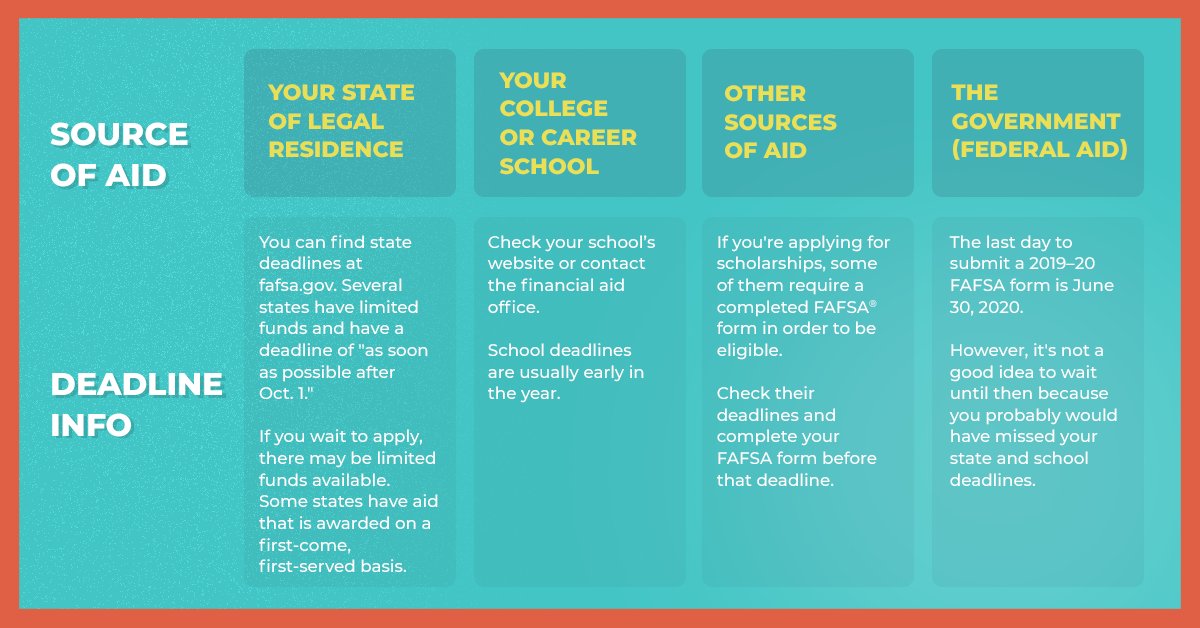 September:
October:
October 1 – Complete FAFSA online for the next academic year  (fafsa.ed.gov).
October 1 – Complete ORSAA online for the next academic year (

oregonstudentaid.gov

).
October 1 – Online scholarship application opens for EOU Foundation, ASTEO, Diversity Achievement, and MESA Scholarships for the next academic year.
November:
November 1 Early-bird admission for University Scholar/Scholarly-Need Awards.
OSAC scholarship application opens up for the next academic year!
January:
February:
February 1 – 11:59 pm deadline for completed, online scholarship application for Foundation and Diversity Achievement scholarships.
February 1 – Admission deadline for priority consideration of University Scholar/Scholarly-Need awards.
University Achievement Award still available after February 1st, for freshman.  Complete your admission application today!
February 1 – 11:59 pm deadline for completed, online scholarship applications for ASTEO and MESA scholarships.
February 15 – 5 pm deadline for early bird consideration of your OSAC scholarship application.
March:
May:
May 1 – Deadline for OOG Second-Year Guarantee.
June:
July:
How to Write a Winning Scholarship Essay (PDF)