Development Staff
Patrick J. Regan – Executive Director of Philanthropy and the EOU Foundation
Patrick (Pat) Regan joined the EOU Advancement team January 2018 in the newly created leadership role of Executive Director of Philanthropy and the EOU Foundation. Pat brings more than 21 years of fundraising and alumni relations experience to Eastern and will lead the fundraising initiatives for the university and foundation. He has been involved with and led successful philanthropic campaigns at several Oregon educational institutions and brings that experience to EOU with the intent of helping the university achieve immediate and long term success in the area of student and faculty support, and laying the foundation for the university's Centennial Celebration (2029).
E-mail Pat at pregan@eou.edu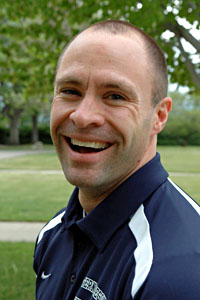 Tyler Dubsky – Major Gifts Officer
Tyler Dubsky joins EOU as major gifts officer after spending the last 10 years recruiting students as a member of the admissions team. He has vast experience and looks forward to his new role of engaging alumni and friends of the university. A member of the student ambassador program from 2001-03, Tyler earned his bachelor's degree from EOU in anthropology/sociology. He is a key addition to the development team and will focus on raising support for scholarships and capital projects.
E-mail Tyler at tdubsky@eou.edu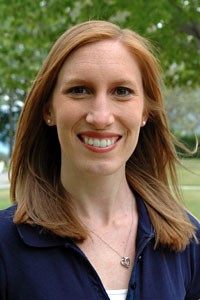 Jessie Bowman – Alumni Coordinator
Jessie Bowman joined EOU as the alumni coordinator in 2012 and has since immersed herself getting to know the university community and alumni base. Drawing on her background in marketing, Jessie is working to promote the Alumni Association, increase engagement, establish better communication with alumni and plan bigger and better reunions. She recently became an EOU alumna herself in December 2014 by completing her Master's in Business Administration.
E-mail Jessie at jabowman@eou.edu
Samantha Flett – Development Associate
Samantha Flett joined the University Advancement team in November 2017, serving as the Development Associate. Sam is a former EOU Women's Basketball player and received both her Bachelor's in Communications and Master's in Business Administration from EOU. Sam assists the Mountaineer Athletic Association, while also developing prospect research.
E-mail Sam at sflett@eou.edu
Gerri Silveira – Fiscal and Database Manager
Gerradette (Gerri) Silveira joined EOU and the University Advancement team in 2005.
She is the Fiscal Manager and Database Manager for the EOU Foundation. Gerri
manages the EOU Foundation finances and privately funded scholarships. Gerri was
born and raised in Petaluma, California. She attended St. Vincent's School and then
graduated from Sonoma State University with a Bachelor's Degree in Business
Management and Accounting. She brings more than 15+ years of accounting experience
to the office.