Philanthropic Benefit

Philanthropic Benefit
Established in 1964 for the philanthropic benefit of Eastern Oregon University, the Foundation raises funds to support the mission of EOU.  For year 2016-2017, privately-funded scholarships provide over $550,000 to EOU students, making the dream of a college education a reality. For information about giving opportunities, please call University Advancement at 541-962-3740 or e-mail foundation@eou.edu.
Tea & Trumpets 2017: A Celebration of Scholars and Donors
View more videos and the full recording of the event here.
---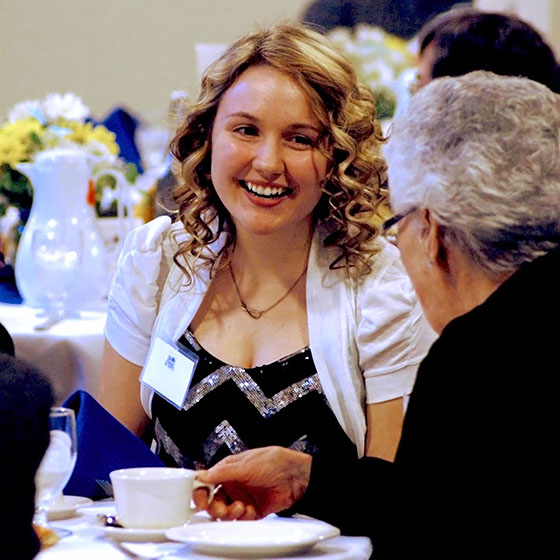 Posted on February 6, 2017
EOU Foundation President Mike Allstott announces fundraising milestone for the foundation and Eastern Fund in 2016.
The Mountaineer Magazine
2016 fall issue
Anthropology grad finds his niche caring for museum collections
Eastern Oregon Science Journal brings home first place award
Creating social capital in EOU's "Millennial Community"
2016 Distinguished Alumnus shares his latest documentary
EOU Foundation sets new scholarship record
Mountaineers enjoy strong showing at U.S. Olympic Trials
Donor Spotlight: local couple show commitment to EOU and region
Alumni news and more!
Donor & Student Profiles
Share: