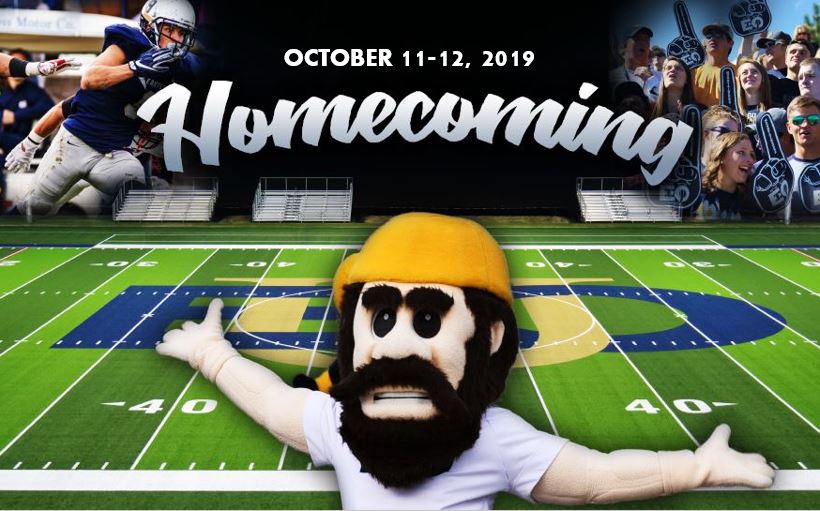 Mark your calendars for October 11-12, 2019! The EOU Alumni Association would like to invite all EOU Alumni, family, and friends to come celebrate on campus with us.  Play in the Mountaineer Athletic Association Golf Scramble, run in the Homecoming 5K/10K, tailgate in the Mary Horn – Edward Jones Tailgate Zone, and attend the big football game vs. Montana State – Northern! Full schedule is below, and keep scrolling down for links to participate in our many events!
Homecoming 2019 – Schedule of Events
FRIDAY, OCTOBER 11
9:30 a.m.   Mountaineer Athletic Association Scholarship Golf Scramble – Buffalo Peak Golf Course
4:15 p.m.   Parade Registration, parade line-up at 4:45 p.m. – Max Square, 4th & Adams
5:00 p.m.   Homecoming Parade – Adams Avenue, Downtown La Grande
5:00 p.m.  EOU Volleyball vs. Corban – Quinn Coliseum
6:30 p.m.   Alumni Honors & Athletic Hall of Fame Reception & Ceremony – Gilbert Center
8:00 p.m.  Mountaineer Bonfire – Firepit by sand volleyball courts between Hoke & Quinn

SATURDAY, OCTOBER 12
7:30 a.m.   Homecoming 5/10K & 1 Mile Run/Walk – EOU Campus
9:00 a.m.   Homecoming Breakfast & State of the University – Hoke Community Room
9:30 a.m.   EOU Alumni Softball Fast Pitch Game – Peggy Anderson Field
10:30 a.m.  EOU Alumni Association Annual Meeting – Hoke Community Room     
12:00 p.m.  Coach Don Turner Reunion Luncheon – Quinn Lobby
5:00 p.m.  EOU Volleyball vs. Northwest Christian – Quinn Coliseum
3:00 p.m.  Edward Jones – Mary Horn Tailgate Zone – 6th St. & H Ave. parking lot
6:00 p.m.  EOU Football vs. Montana State – Northern – Community Stadium
Participate
View more information and sign up for Homecoming events by using the links below: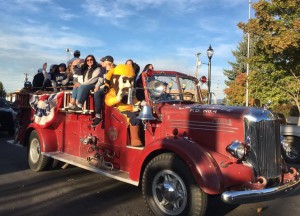 Participate in our tradition and register to participate in our Homecoming Parade and spread the EOU spirit through the streets of downtown La Grande.

Fire up the grill and join us in the Mary Horn – Edward Jones Tailgate Zone to enjoy the pre-game festivities! This family friendly tailgate features all kinds of games and activities for adults and kids, put on your blue and gold and join us! Don't miss this opportunity to get a selfie with Monty the Mountaineer and cheer on the team as they walk through the zone into Community Stadium!
The Homecoming Tailigate Zone is sold out, but please join us for the festivities and show off your Blue and Gold!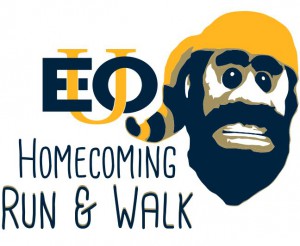 Join the EOU Alumni Association for the 7th annual EOU Homecoming Run!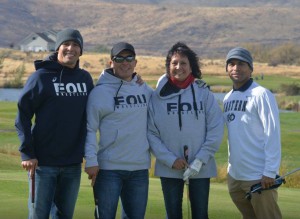 Join in on this great tournament and help the Mountaineer Athletic Association raise some scholarship money.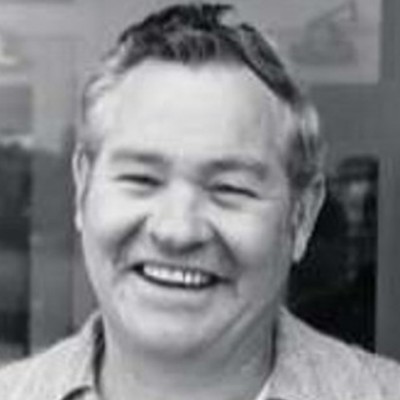 Join the family of Coach Don Turner to celebrate Coach Turner being inducted into the 2019 EOU Athletic Hall of Fame during Homecoming weekend! The Hall of Fame ceremony will be on Friday evening, Oct. 11 in the Gilbert Center (formerly Ackerman Gym), and is free and open to the public.
Don't forget to sign up for the Coach Turner Reunion Luncheon on Saturday, Oct. 12 at 12:00 p.m. in the Quinn Lobby. $20 per person.