Obituaries
Obituaries
---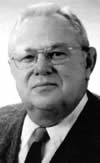 William Douglas Spear, 81, died peacefully in his home in Tigard on May 25, 2009. He was born Jan. 19, 1928, to William McLelland Spear, M.D., and Elsie Doak Spear. He graduated from University High School in Iowa City, Iowa and earned his B.A., M.A., and Ph.D. from the University of Iowa. Further study was done at Yale University, University of Edinburgh, Scotland, and the universities of Illinois and Wisconsin. He also served in the U.S. Army. Doug married Mary Ann Jensen on Aug. 15, 1954 and the couple moved to La Grande where he served as a professor of political science at EOU for 40 years. Mary Ann received a master's degree from Eastern in 1968. In 1984 Doug was one of five professors honored for excellence in teaching by the Oregon State Board of Higher Education. He dedicated himself to educational, charitable and community interests serving positions in city government, church, Rotary International, boards and commissions. In retirement Doug and Mary Ann enjoyed numerous trips to Europe, Scandinavia, Russia and Australia.
---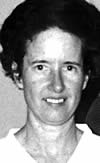 Jean Neely, 81, of Cottage Grove and formerly of La Grande, died Jan. 19. A memorial service was held Jan. 24 at Riverside Community Church of God in Cottage Grove. Jean was born Feb. 12, 1927, to Roy and Myrtle Neely in Grants Pass. She graduated from Grants Pass High School and received her bachelor's degree from the University of Oregon and a master's degree from the University of Washington. She received a doctorate of education from the University of Oregon. Jean lived in La Grande for 30 years. She was a longtime professor of women's physical education at Eastern Oregon College until she retired. After retirement, she moved to Cottage Grove to live with her twin sister, Janice Neely.
---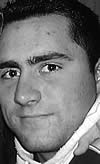 Richard Michael Wagner, 22, of La Grande, passed away in an automobile accident on Tuesday, September 9, 2008. A Graveside Service was held at the New Tacoma Cemetery in University Place, Wa., on September 15. Richard was born on December 11, 1985, in Graham, Wa., to Dennis and Karen (Akers) Wagner. He was raised and educated at Cascade Christian School in Sumner, Wa., and attended Tacoma Baptist through Ninth grade, and graduated from Imbler High School in Imbler, Ore. When he was younger, he loved soccer, baseball, football, basketball, riding three-wheelers and fishing. He was a senior at Eastern Oregon University in Psychology with plans of continuing on to graduate school. He is survived by his parents, Karen and Dennis, Grandmother Marie Ackers of Tacoma; and his brother Duane Wagoner of Tacoma. He was preceded in death by his grandparents.
---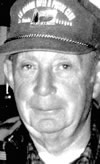 James "Jim" William Wilson, 72, of La Grande, died Aug. 5, 2008 at his home. Jim was born April 15, 1936, in Eugene. He attended grade school there and graduated from Willamette High School in 1955. He married Sharon M. Redfield on Dec. 22, 1959. Employed with International Telephone and Telegraph, Jim traveled to different job sites in the United States until 1963 when they returned to Oregon. The couple settled in Portland where Jim attended technical school and took electronic classes. In 1966, the family moved to La Grande where Jim was employed by Eastern Oregon College. He worked there for 30 years before retiring in 1997. Jim belonged to Imbler Christian Church and was a member of the Pleasant Grove Grange, holding the seventh degree. He was a member of the Oregon Two Cylinder Club collecting antique John Deere tractors and other pieces of farm equipment. He was also a member of the La Grande Rifle and Pistol Club. His interests included restoring John Deere tractors, photography, gardening and traveling with his wife in their travel trailer.
---
Harold C. "Shorty" Dorn, longtime faculty member at EOU, died May 12, 2008 at his Reston, Va., home with his family by his side. He was 83 years old and had Parkinson's disease for many years. Shorty was born in Scottsbluff, Neb., to Adam and Mary Dorn. After high school, he joined the U.S. Marine Corps and served in World War II in the Pacific, including Hawaii and Japan. He was honorably discharged in 1946. In 1948, he married his high school sweetheart, Ethel Weber, and they moved to Lincoln, Neb., where Shorty entered the University of Nebraska and played football for the Cornhuskers. He continued his academic work at Nebraska and received a master's degree in journalism and conducted his post-graduate work at the University of Iowa. He then joined the faculty at Doane College in Crete, Neb., where he taught and also helped coach football from 1951 to 1956. Shorty then joined the faculty at Eastern Oregon State College in La Grande for l0 years where he was Director of Information and taught journalism and other courses. He also kept the "stats" for many football and basketball games. In 1966, he became a member of the OSU Journalism Department and retired from OSU in 1989.
---
Leslee Ann O'Mohundro, 58, of Gresham and formerly of La Grande, died April 7, 2008. Leslee was born June 23, 1949, in Pendleton to Lewis R. and Dorothy Christine Petersen O'Mohundro. She moved to Portland 20 years ago, but was raised in La Grande. She graduated from La Grande High School and attended Eastern Oregon College from 1967 to 1973. She worked as a salesperson at Linen N' Things and Meier and Frank. Leslee was a descendent of her great, great grandparents, John Samuel. and Susan Dealy Davis, who homesteaded the family ranch in North Powder in 1872.  Her grandparents, Bill and Lula Cantrell ranched on the family centennial farm for many years.
---
Bob Patterson, 67, of Wallowa Lake, died Feb. 13, 2008, from complications of cancer at the VA Medical Center in Walla Walla. Bob was born in Baker City on Feb. 16, 1940 to Franklin W. (Bill) and Elizabeth Bokop Patterson. He attended public school in Baker, graduating in 1958, and completing his B.S. Degree at Eastern Oregon University in 1962. He was married to Ann Jennings of Joseph from 1961 to 1978, and the couple had two children, Kristan and Steven. He joined the Air Force and after completing flight school, he flew C-121 radar tracking aircraft over Vietnam. He became proficient in all aircraft (fixed wing and helicopter) during his 14 year air force career. He then was employed by a charter airlines company flying Boeing 707's in Europe and Asia. Bob finally "settled down" with America West Airlines, where he finished his flying career qualified as a Captain of both the Boeing 757 and the Airbus 320. Bob and his wife Marvel of 13 years retired to their new home on Wallowa Lake. They loved the fellowship of the "Westsiders," a social group of many living along Lake Shore Drive.
---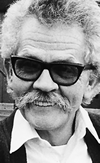 John "Jack" Evans, 78, died August 24, 2006 at his home in La Grande after a long illness. Mr. Evans was born in 1927 in Wallowa. He graduated from Wallowa High School in 1945 and attended the University of Oregon, graduating with honors in 1951. He earned his master's degree in 1956 from the University of Washington. His career at EOU spanned more than 30 years. He first became employed at Pierce Library in 1956 and later served as its director from 1974-87. He retired from EOU in 1988 with emeritus status. In 1990, Mr. Evans wrote a book, "Powerful Rockey: The Blue Mountains and the Oregon Trail," featuring diary entries of pioneers who passed through the Grande Ronde Valley. His detailed account of Union County's past was recorded and published in 2004 by the Union County History Project. He served on the board of the Historic Preservation League of Oregon and the Union County Museum Society, and was involved in numerous other organizations including the Oregon Historical Society.
---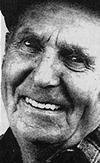 Glen McKenzie, 88, died August 14, 2006 at a care center in La Grande. He was born Aug. 22, 1917, in Summerville and attended La Grande High School, graduating in 1934. Two years later he graduate from Eastern Oregon Normal School. Namesake of EOU's McKenzie Theatre, McKenzie was a trustee of the EOU Foundation, a charter member of the EOU President's Club and a board member of the Grande Ronde Hospital Foundation. A member of the Theta Delta Phi Honor Society, he also served as a civilian pilot in the Army Air Forces and farmed with his father in the Grande Ronde Valley. McKenzie was a member of numerous county and community associations including the Union County Cattlemen's Association, the Oregon Wheat Growers League, the Imbler school board, and the Union County Planning Commission. Awards include Man of the Year in 1974 and Cattleman of the Year in 1989.
---
Sean Sullivan, 27, of La Grande and formerly of The Dalles, died August 14, 2006, in Riggins, Idaho, following an automobile accident. The son of Joseph Patrick and Toni Gaye Walker Sullivan, he was born June 15, 1979 and attended The Dalles High School, graduating in 1998. He went on to graduate from EOU in June 2006 with a degree in rangeland management. Sullivan worked at various jobs, including D&B Supply and at the auction yard. He was working for the Forest Service at the time of his death. An Eagle Scout, he enjoyed many things including racquetball, hiking in the Wallowas, four-wheeling, playing pool, fixing cars, and spending time at his family's cabin at Wallowa Lake.
---
Dr. Ali Reza Shapur Shahbazi, 63, of La Grande passed away on July 15, 2006 in Walla Walla, Wash., after a long battle with stomach cancer. He was born September 4, 1942 in Shiraz, Iran. Dr. Shahbazi retired in 2005 from a 20-year career at EOU where he taught art history, historiography, ancient history, women of the classical world and Middle Eastern history. He was one of the world's foremost authorities in several areas of pre-Islamic Iranian history, language and culture and is the author of 16 books and 180 articles and publications. Dr. Shahbazi founded the Institute of Achemenid Research at Persepolis, Persia's ancient ceremonial capital, and served as its director from 1973 until the Islamic Revolution of 1979. In recognition of his role as an Iranian national treasure, he will be buried at the tomb of the 14th century mystic poet Hafiz in Shiraz, an honor reserved for the most beloved literary figures of Iran.
---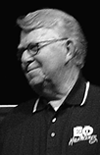 John Logan Cobb, 71, who taught voice and conducted choirs at Eastern Oregon University for 30 years, died July 4, 2006 in Portland from complications due to pneumonia. Dr. Cobb was born Sept. 25, 1934 in Rochester, New York. He earned a bachelor's degree in music education from Illinois Wesleyan University, a master's from Indianan University, and a doctorate from the University of Oregon. Dr. Cobb began teaching and conducting music at EOU in 1960, where his career continued for 30 years. He retired in 1991. In October 2004 Dr. Cobb was a guest conductor for the EOU 75th Anniversary Celebration Concert. He sang in the Oregon Bach Festival Chorus and was a founding member of the Male Ensemble Northwest.
---
Rollin Dean Schimmel, 61, died Saturday, May 20, 2006, in a rafting accident in Klickitat County, Wash. Mr. Schimmel was born January 1, 1945, in Hillsboro. He grew up on a dairy farm and graduated from Rainier Union High School in 1963. He went on to attend EOU and graduated in 1967 after devoting four years to wrestling at the university and winning a title in the 160-pound division at the NAIA National Tournament. In May 2002, Mr. Schimmel was inducted into the Oregon Chapter of the National Wrestling Hall of Fame. He was also a member of the Oregon High School Wrestling Hall of Fame and the EOU Athletic Hall of Fame.
---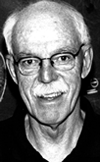 Robert Leslie Brandon, 65, of La Grande and Battlement Mesa, Colo., professor emeritus at EOU, died unexpectedly June 12, 2006. Mr. Brandon was born in 1940 in Seattle. He graduated from the University of Washington in civil engineering in 1962, and served in the Navy. He  earned a master's degree in mathematics from California State University at Northridge in 1969, and a Ph.D. in mathematics from Colorado State University in 1972. He represented EOU on the Oregon Inter-Institutional Faculty Senate and served as Chairman of the Athletic Committee. In 2000 he was awarded the Distinguished Faculty Teaching Award from EOU. He retired from teaching in 2002 and was inducted into the Cascade Collegiate Conference Hall of Fame the same year. Mr. Brandon was a member of Pi Mu Epsilon, Tau Beta Pi, the American Mathematical Association and the Mathematical Association of America. A memorial fund has been established in his name through the EOU Foundation.
---
Johannes Marinus Spronk, 74, of La Grande died Feb. 22, 2005, at St. Mary's Medical Center in Walla Walla. Mr. Spronk was born June 3, 1930, to Cornelis Johannes and Jannetti Warning Spronk in Haarlem, Netherlands. He came to the U.S. when he got out of school through his church. He served in the Army and later the National Guard. He attended the University of Utah, the University of Oregon and George Washington University. He came to La Grande in the early 1960s where he was a professor of French at Eastern Oregon College. On July 23, 1985, he married Felisa Lazrte on Truck Island, Micronesia. He retired in 1992 but continued teaching in the extended studies program. He was a member of the Elks Lodge, where he was in charge of the Soccer Shoot Out for several years; the Barbershoppers, serving as president; AARP and the Retired Educators Association. He enjoyed collecting stamps, traveling and dancing.
---
William James "Bill" Cantrell, 84, died April 3, 2001 in La Grande. A celebration of life service was held at the North Powder Methodist Church. Interment was in North Powder Cemetery. Mr. Cantrell was born on June 19, 1916, at La Grande to William Jasper and Martha Mildred McKenzie Cantrell. He graduated from La Grande High School in 1935 and attended Eastern Oregon Normal School from 1935-1939, graduating in 1939. He earned a master's degree in education from the University of Southern California at Los Angeles in 1953. Mr. Cantrell's first teaching position was at a small rural school at Beaver Creek near Baker City. He also taught at the Baker Middle School before accepting a position in Umatilla as principal. He met Lula Davis who was teaching in Umatilla. They were married on June 17, 1952, at La Grande. They moved to Warrenton where they taught for several years and then to Portland where Mr. Cantrell taught at David Douglas School. They later moved to Baker City where he taught a short time until his retirement. He was a life member of the Baker Masonic Lodge, the Shrine, the Scottish Rite, the Oregon Education Association, National Education Association and the Cattlemen's Association.
---
Lula Adeline Cantrell, age 94, died September 29, 1998.  A celebration of life service was held at the North Powder Methodist Church. Interment was in North Powder Cemetery. Mrs. Cantrell was born September 28, 1904 in Baker to John William and Minnie Hester Roth Davis. She attended Mt. Carmel School and graduated from North Powder High School with the class of 1922.  She later received her teaching certificate from Western Oregon College of Education and attended Eastern Oregon College of Education and taught for many years. While teaching in Umatilla she met Bill Cantrell, they were married on June 17, 1952, at La Grande. Lula taught school in Warrenton, Portland and Baker before retiring and returning the family ranch in North Powder. Lula was a descendent of John S. and Susan Dealy Davis, who homesteaded the family ranch in North Powder in 1872.  She and her husband ranched on the family centennial farm for many years.
---