Pre-Professional Health Programs at EOU
Pre-Professional Health Programs at EOU
PROGRAMS for YOUR LIFE
Depending upon the academic area the College of Arts & Sciences offers coursework paralleling requirements of universities from which degrees in those areas are offered.
Health Speaker Series
EOU and the Northeast Oregon Area Health Education Center, in partnership, launched the health speaker series with the goal of providing students interested in pursuing healthcare careers the opportunity to hear first-hand experiences from members of the area medical community.  In addition to the presentations by the dental, medical and allied health community, students learn more about the application and admission process from representatives from graduate health programs.  The series is offered at various times throughout the months and  will continue through spring term.
Dr. Carla Hagen, PhD, MPH, RN  & Rebecca McCay, MSN, RN
Oregon Health Sciences University School of Nursing
Thursday, November, 20, 2014 @ 6:00 p.m.
Badgley Hall 120 / Huber Auditorium
Carla M. Hagen, PhD, MPH, RN
Associate Dean, OHSU School of Nursing – La Grande Campus
Dr. Hagen has a Bachelor of Science degree in Liberal Studies from Eastern Oregon University (EOU); a Bachelor of Science of Nursing degree from Oregon Health Sciences University at EOU; A Master of Public Health from Oregon Health & Science University; and a Doctor of Philosophy degree from Oregon Health & Science University. She was a John A. Hartford Predoctoral Scholar and a fellow of AACN's Leadership for Academic Nursing Program.
Dr. Hagen has over twenty years of experience as a nurse, of which fifteen years have been involved in nursing administration and management, and most recently seven years in nursing education. During her professional nursing career, Dr. Hagen has held a variety of positions including staff nurse, patient care coordinator, clinical manager, clinical research intervention nurse, staff development educator, and associate professor of nursing. Her research focus has been in the area of family care giving, including both the care of frail older adults, and the care of medically fragile children.
Rebecca "Becky" McCay, MSN, RN
Clinical Instructor, OHSU School of Nursing – La Grande Campus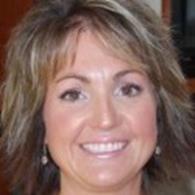 Becky graduated from Sacred Heart University in 2014 with a Master's degree in Nursing, with a Healthcare Administration focus. She obtained her Bachelor's Degree in Nursing from Oregon Health Sciences University in 1996.
Becky currently is teaching the baccalaureate nursing students at Oregon Health & Science University—LaGrande campus. In addition, she currently serves as the Vice President for the National Federation of Nurses, and spends much of her time volunteering to advocate for nurses across the state and nationally. Prior to working at OHSU, Becky worked at the Oregon Nurses Association, Kennewick General Hospital and also in many Emergency Departments and Intensive Care Units in small Critical Access Hospitals across Eastern Oregon.
Plan to attend to learn more about the OHSU School of Nursing Program!