Biology at EOU
Biology at EOU
Options for Study:
The Biology Program offers two options for specialization in biology.  After completing a core curriculum, students select from two concentrations, Molecular Biology or Ecology and Organismal Biology.  Both tracks offer preparation for continuing professional educational programs in medicine, vet medicine, other health fields, natural resources management or education.
---
Research Opportunities:
Biology faculty at EOU have continuing research programs in which undergraduate students play an important role.  Students engage in the process of scientific publication and presentation at professional meetings.  Eastern Oregon University also provides opportunities for student publication in the Eastern Oregon Science Journal, and hosts an annual Spring Symposium for formal presentation of research results through talks and posters.  Some scholarship funding is available for student research endeavors.
---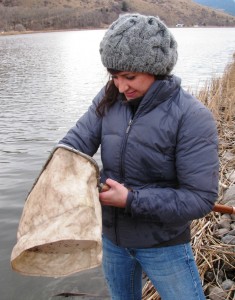 Internship Opportunities:
Many opportunities are available to students for internship or practicum experiences.  Faculty facilitate placement of student interns within the local health network, natural resource agencies, or other partner organizations.  Internships can be arranged to meet most student interests and preprofessional needs, and students may receive academic credit for these experiences.
---
Preprofessional Preparation:
Biology degree programs are designed to provide essential preparatory coursework for students expecting to continue into professional programs in a wide variety of fields.  Specialized academic advisers work with students to help insure successful transition into these fields.  The Pre-Professional Health Club assists students with interview skills, job-shadowing, and other aspects of professional development.
Share: