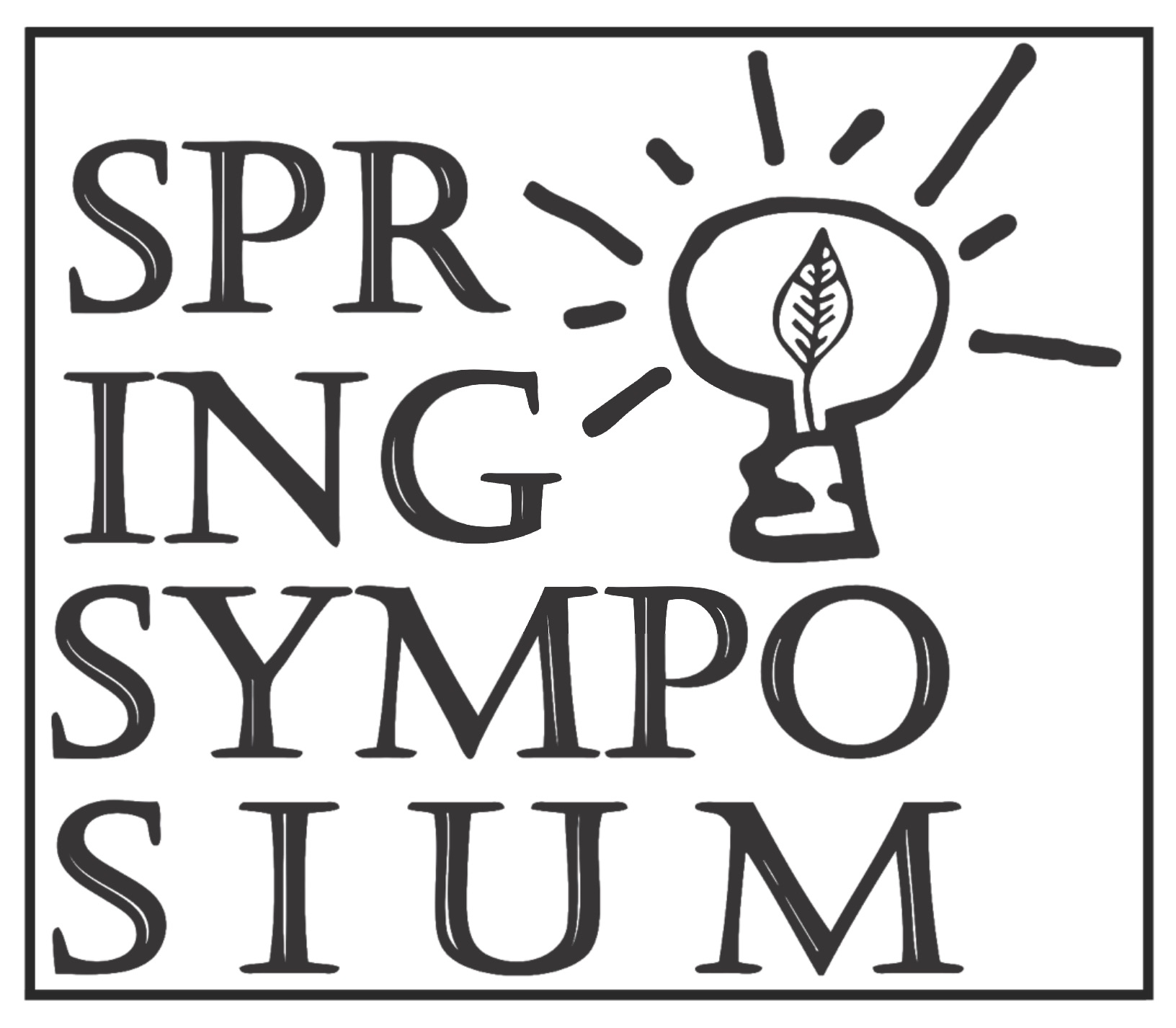 SPRING SYMPOSIUM
May 22, 2019
---
---
What is the Spring Symposium?
The Spring Symposium is an opportunity for undergraduate students at Eastern Oregon University to showcase and present their creative activities and accomplished studies to fellow students, faculty and the community.
Should I Present at the Spring Symposium?
If you are a Junior or Senior at EOU and have conducted work that you would like to present publicly, then YES! Students can apply to present their Capstone project, or another suitable course project, by submitting an abstract below. Projects can be presented in a number of formats, including art exhibits, performances, research talks, poster presentations, and remote presentations. We can encourage students across all academic programs to present their work!
Why should students participate in the Spring Symposium?
This is an outstanding opportunity to share your academic research and creative accomplishments in a professional setting.
Share your excitement about a topic with students, faculty, the EOU Board of Trustees, EOU Administrators, and the community.
Gain valuable professional experience to add your resume, as you prepare for future jobs, graduate schools, or internships.
Should I attend the Spring Symposium?
YES! YES! YES! Students, faculty, staff, and the public are invited to attend and take part in celebrating the work of EOU students.
What can I expect while attending the Spring Symposium?
Students will present on a variety of topics spanning the breadth of scholarly work undertaken on our campus.  The presentations are discipline-specific and range from artistic displays, panel presentations, poster sessions, talks, exhibits, and performance art. Check out the pictures below from last year's event!
INFORMATION FOR PRESENTERS
- ABSTRACT SUBMISSIONS WERE DUE APRIL 29, 2018 -

          
Abstract Submissions:              
All students that wish to present at the Spring Symposium must have completed the online Abstract Submission Form by Sunday, April 29th.
Abstract submissions provide a background of your project, a description of your methodology or creative approach, a hypothesis or results (preliminary results are accepted), and a statement regarding the overall significance of your project (including impact, application, novelty, etc.). Please remember, the abstract should be no longer than 200 words.
NOTE:  Your project does NOT need to be completed in order to submit an abstract. We will accept abstracts from students that are currently working on their project and will have it completed for presentation during Spring Symposium on May 23rd.

Poster Presentation Printing:
https://drive.google.com/a/eou.edu/file/d/0BxY0JFtVctTeX2RkYWdjVFltcDdPMWJra0Y1VUVXUnVhTGFB/view?usp=sharing" target="_blank">Poster printing instructions for the BH106 printer will be available to students participating in Poster Presentations for the 2018 Spring Symposium.   Since a poster printing session is likely to take 60 minutes, please schedule your print time as soon as possible.  Please use the following link and sign up for your poster printing time:
Warning:  DO NOT wait until the week of Symposium to print your poster!
Contact:  MJ Heather, BH215 or call 541-962-3316 for additional information about scheduling printing time.  The hours for Symposium poster printing in May will be 9:00 a.m. – 4:00 p.m. , Monday thru Friday BY APPOINTMENT. If you are ready to print earlier than May, please contact her.  Also, please keep in mind there is a service charge for poster printing to cover supplies and maintenance (plan for up to $25).  Anyone paying for their own poster will need to do so via cash or check and receipts will be issued.  We can transfer charges to department accounts only with the approval of the department head and your faculty advisor.
Below are links to guidelines for preparing abstracts for different disciplines as well as sample abstracts:
Science/Social Science Abstracts
Below are guidelines for creating a poster:

Society of Integrative and Comparative Biology
American Society for Plant Biology
Poster Tutorial KU Medical School