CEAD Conference
Online registration is now closed for the CEAD Conference 2019. You may still register the day of CEAD at the registration table in Badgley Lobby.
Please check-in at the Walk-In section of the registration table.
To access the livestream for our opening keynote speaker:
2019 Program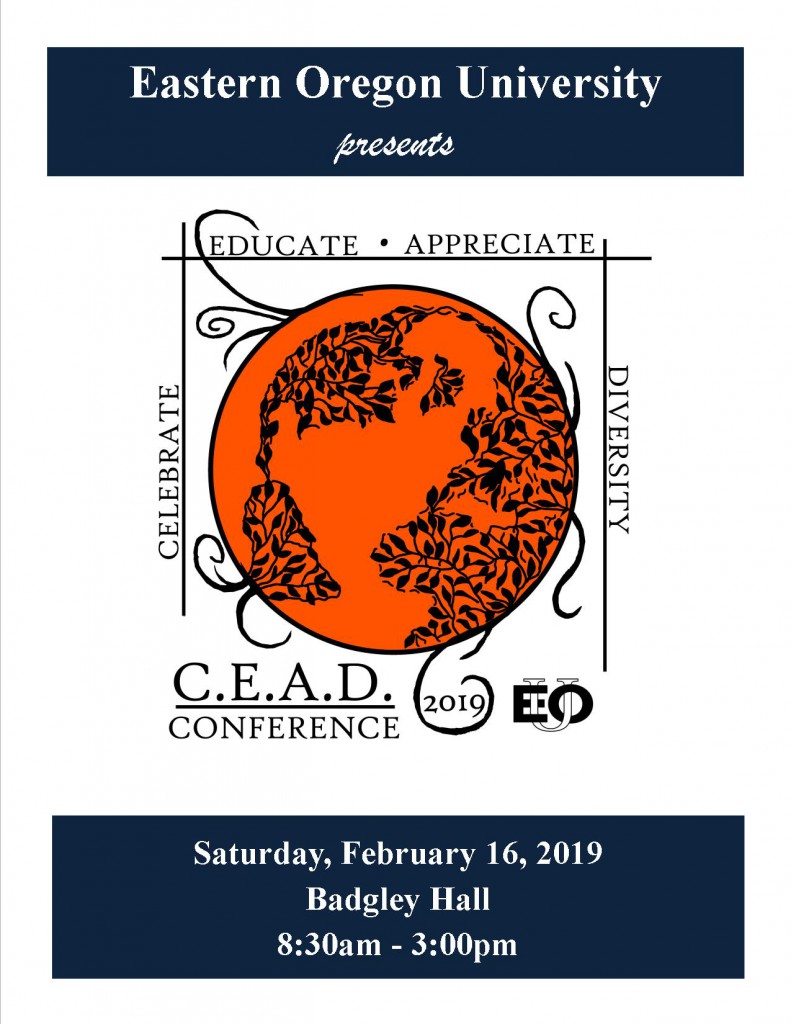 The conference is FREE for EOU students. Community members, staff and faculty can attend the conference for a fee of $30.
CONFERENCE GOALS
Provide an opportunity for students to learn from others, whose backgrounds, beliefs, and perspectives are different from their own and to gain a broader understanding of differences.
Promotes personal growth and skills that encourage critical thinking and transform the challenges of diversity into opportunities.
Enable participants to be empowered leaders actively promoting the advantages of diversity.
Increase students understanding of power, privilege, biases, and stereotypes and how dimensions impact their interactions and perceptions of diversity.
STUDENT LEARNING OUTCOME
Students will learn about diversity, equity and social justice as well as gain skills that will enable them to be responsible and reflective campus and community leaders as well as advocates for creating a more inclusive campus community.