Outdoor Minor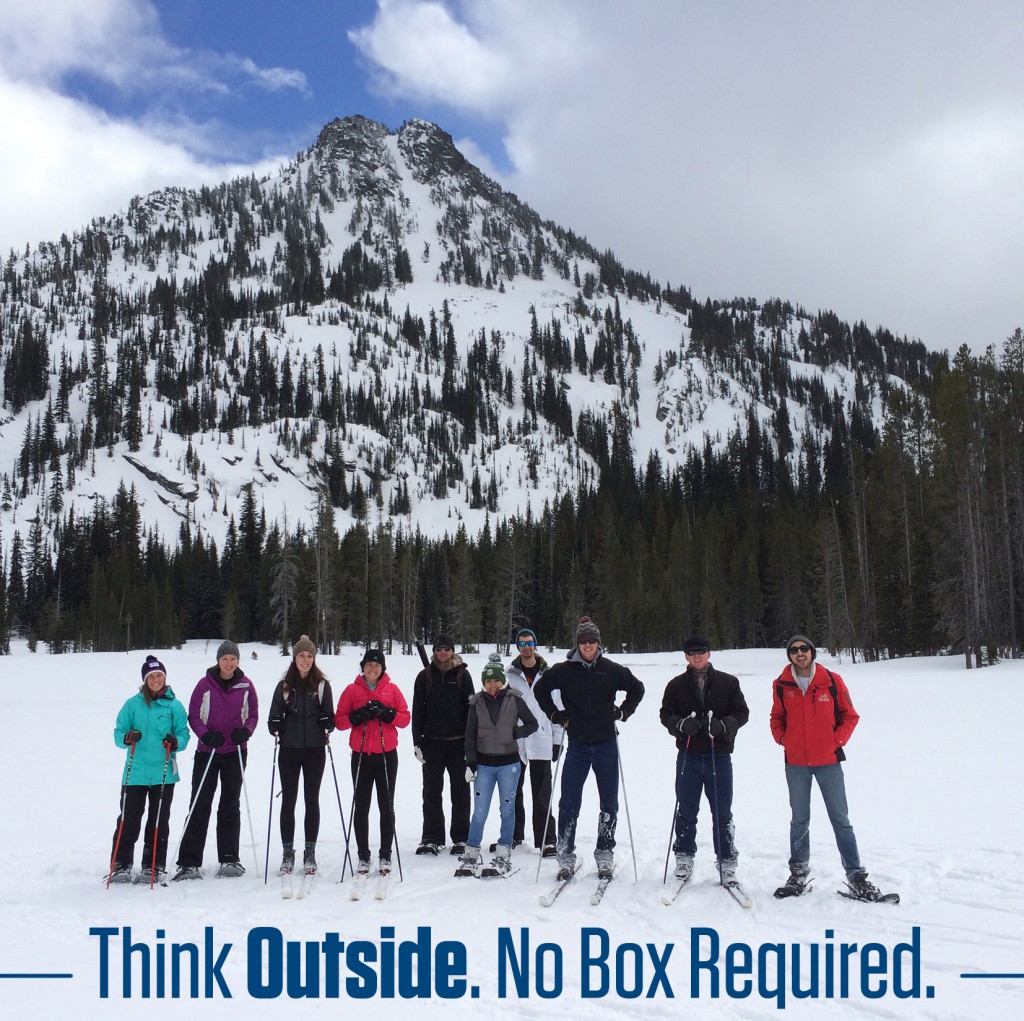 Outdoor Recreation
and Leadership Minor
Eastern Oregon University is excited to offer a new minor in Outdoor Recreation and Leadership! Prepare yourself for a fulfilling career in the growing field of outdoor recreation management.
Eastern Oregon is a recreation wonderland.
"Come forth into the light of things. Let nature be your teacher"
– William Wordsworth
If you are looking for a school that integrates high-quality programs, small class sizes, affordability, and tremendous outdoor recreation amenities – then EOU is the school for you. Here are just a few of the countless recreational jewels that surround campus:
The Eagle Cap Wilderness Area – largest designated wilderness area in Oregon.
Hells Canyon – deepest gorge in North America.
Anthony Lakes Mountain Resort – highest base elevation of any ski area in the state.
Numerous world-class whitewater and "Wild and Scenic" rivers.
Close proximity to hundreds of miles of mountain bike and hiking trails.
Stellar local crags with hundreds of sport and trad routes.
Download / Print / Share Program Flyer
This minor is for you!
Do you see yourself as a mountain guide, parks and recreation program manager, Forest Service ranger, outfitter, youth camp leader, wilderness therapist, or business owner to name a few? The Outdoor Recreation and Leadership minor combined with an EOU major in Business Administration, Sociology, Biology, Integrated Studies, Psychology, or Physical Activity and Health can be your ticket to an exciting career in outdoor recreation.
---
Program Offerings:
Outdoor Recreation Classes (6 credits)
Backpacking, Fly Fishing, Horsemanship, Archery, Hiking, Rock Climbing, Kayaking, Paddle Boarding, Mountaineering, Snowboarding, Avalanche Safety, Wilderness Survival, Whitewater Rafting, and more.
Lower Division (9 credits)
HWS198 Outdoor Activities For Lifetime Wellness – OUT201 Intro To Recreation Management – COMM211 Small Group Communication
Upper Division (15 credits)
EXS333 Environmental Physiology and Nutrition – OUT409 Internship in Outdoor Recreation – OUT352 Wilderness First Responder – BA321 Principles of Management – BA462 Leaders and Leadership Process
---
For More Information
Contact Michael Hatch, Outdoor Adventure Program Director at mhatch@eou.edu or call 541-962-3621.