Avalanche Awareness Presentations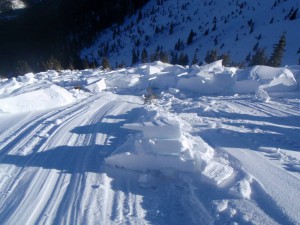 Free

Avalanche Awareness Presentation 11/19/19 @ 6:30pm in Zabel Auditorium, Room 101
The EOU Outdoor Adventure Program in partnership with the Wallowa Avalanche Center presents a free 1.5 hour clinic which focuses on the fundamentals of traveling safely in the winter environment where avalanche hazards exist.  The presentation addresses avalanche hazard awareness, tour planning, familiarity with avalanche center advisories, basic equipment considerations, and the need for skill in companion rescue.
AIARE Recreation Level 1 Course, Jan.7 – Feb.2, 2020
This course is open to community members and students can also receive college credit. The course format involves meeting for 5 Tuesday evenings from 4-6pm on the EOU campus starting on Jan.7th and running through Feb. 4th. The field sessions will be Feb.1-2, 2020 from 8-5pm at Anthony Lakes Mountain Resort. For those who desire a more flexible schedule and a commitment to just one weekend in the field – this is a great course for you. Community members must register as non-admit students and audit the course. EOU students can register through MountieHub.