Community Involvement
The Service Learning program at EOU provides an opportunity for students to contribute to their community while simultaneously engaging in the analytical process. In this program, students participate in several different on-going projects with local organizations.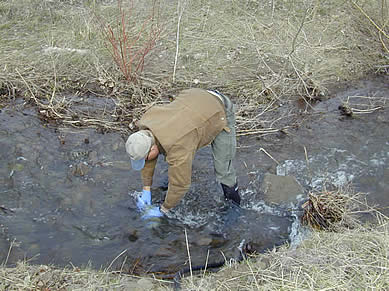 In the Chemistry 206 Qualitative Analysis course, students work with members of the Grande Ronde Model Watershed to compile a database of water quality parameters for End Creek. The information gathered and analyzed by the students is then used to assess the impact of restoration on the quality of this water. In another project, EOU faculty and students formed a partnership with scientists from the Confederated Tribes of the Umatilla Indian Reservation to address specific environmental issues, such as water quality testing.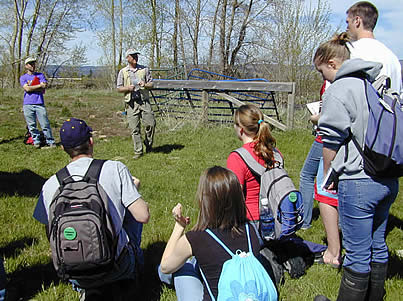 The Service Learning program greatly benefits students by challenging them to apply skills learned in the classroom to the solution of real-world probelms. It also allows students to become more active in the community and contribute to its improvement.