Chemistry Club
Student Members of the ACS
The EOU Student Member Chapter of the American Chemical Society is one of the most active clubs on the university campus. The club participates in many activities, including outreach to the community, professional engagements, service to the university, and fundraising.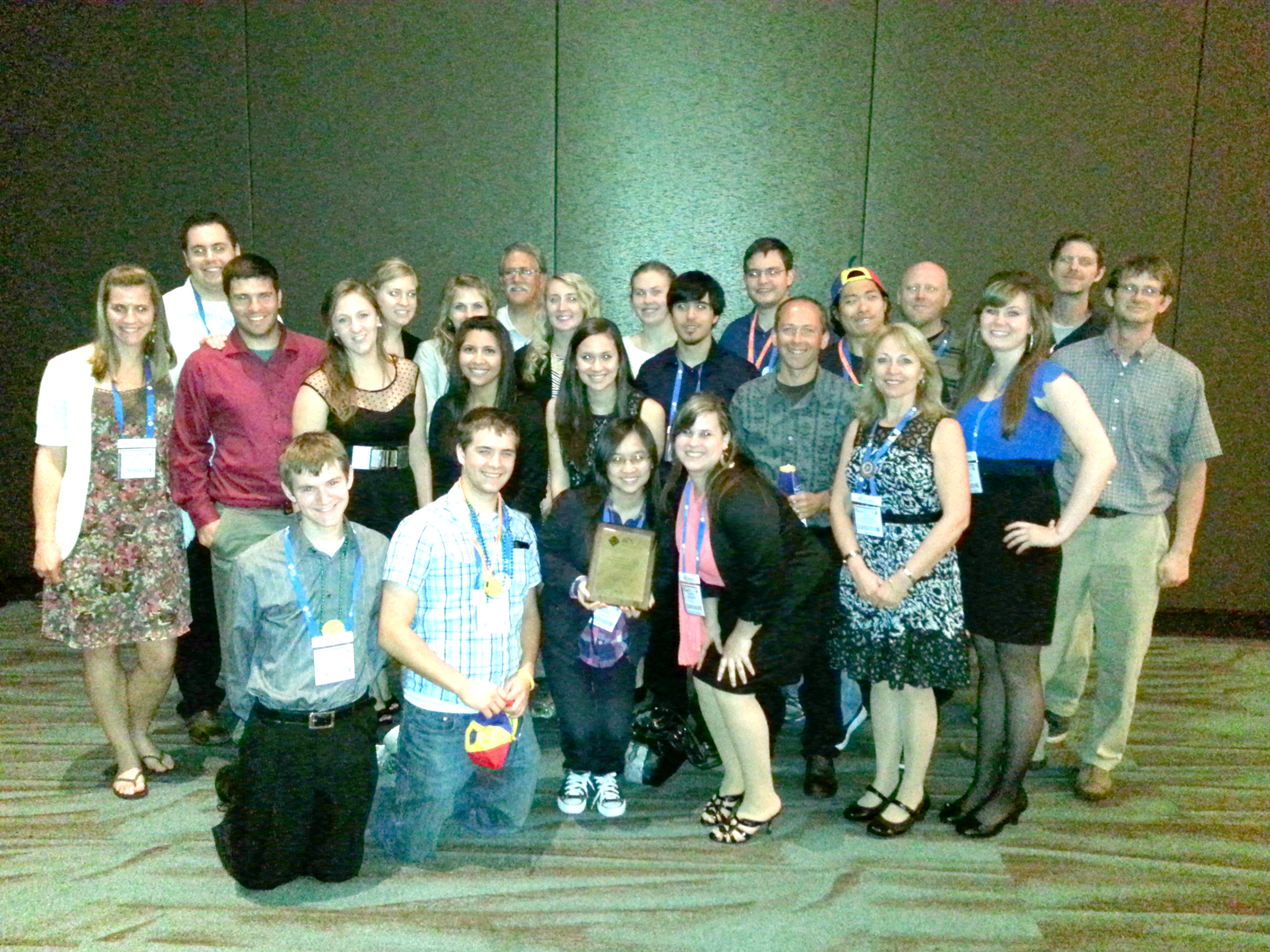 Student Members receive an outstanding award at the 235th ACS meeting in New Orleans.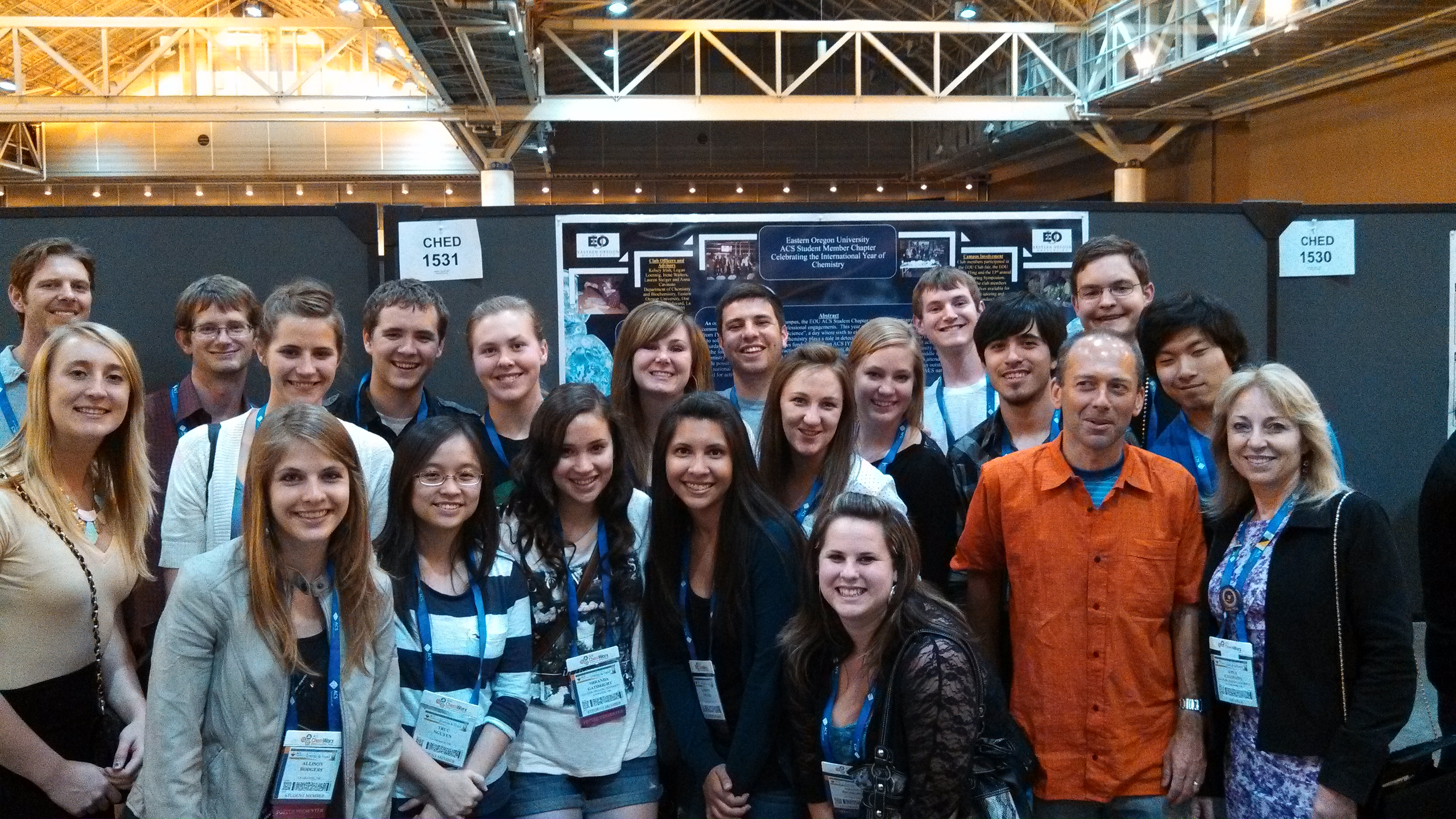 EOU students present their poster at the "Successful Student Chapter" session at SCI-MIX
Community Outreach
In an effort to attract young people to science in rural Eastern Oregon, the chemistry club hosts annual magic shows for grade school and middle school students. These shows are a great source of entertainment and education for students, and allow them to experience the "explosive" side of chemistry! Many members of the chemistry club and chemistry department also participated in Girls in Science, a day-long event that brings over 100 girls, sixth to eighth grade, to solve a scientific mystery. In addition, the club has also volunteered with the annual EOU Robotics Competition and Boy Scouts of America.
National ACS Meetings
Through many different fundraising activities, the chemistry club raises money to send members to National American Chemical Society (ACS) meetings. At national meetings, students present research posters at undergraduate sessions, and are also able to attend various workshops and lectures pertaining to new research in chemistry. Students also have the opportunity to learn about graduate school and job opportunities in the great field of chemistry.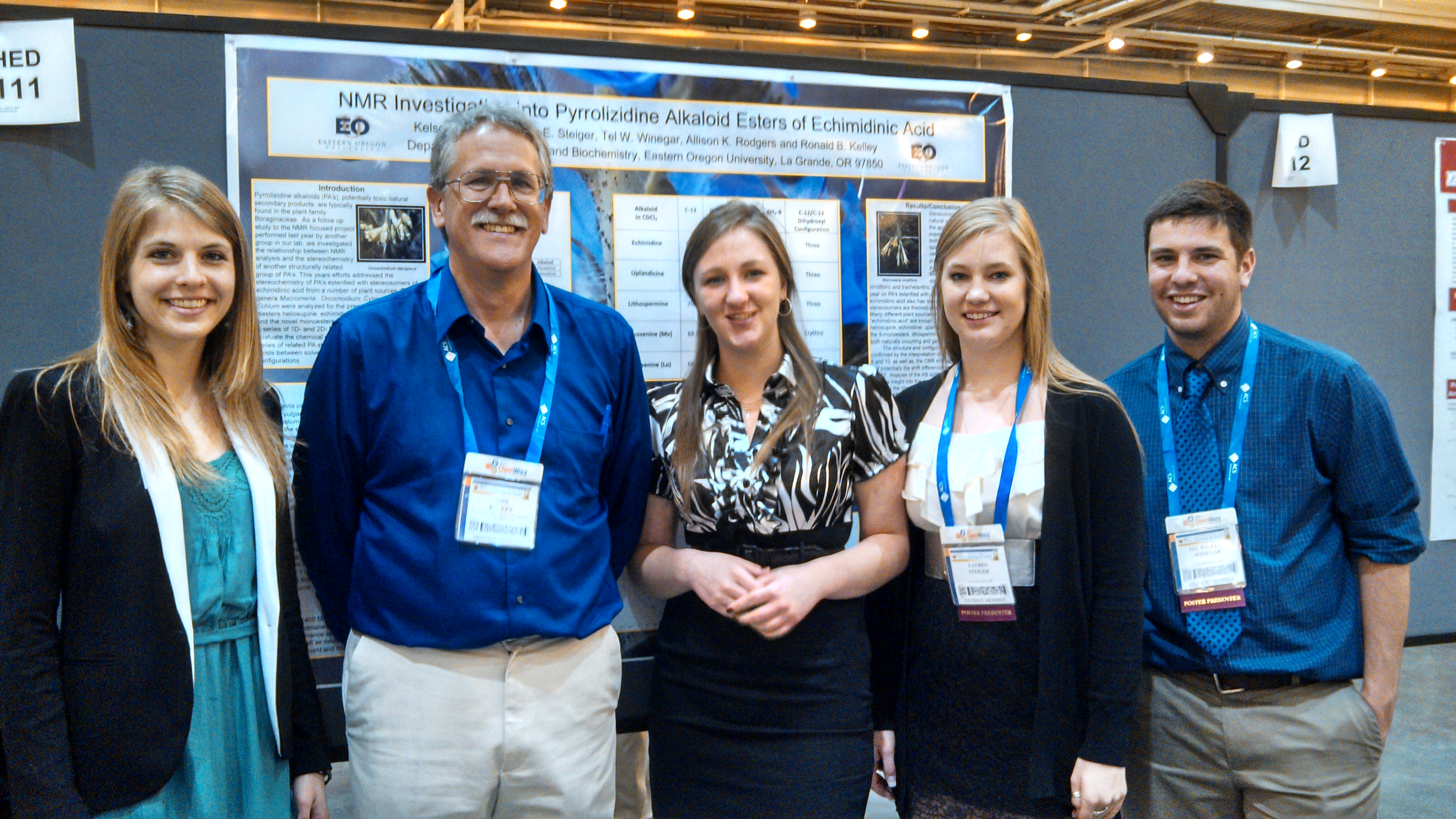 Read more about our recent trip to the ACS National meeting in New Orleans