Board
EOU Alumni Association Board of Directors
Message from the Alumni Association President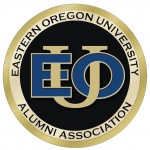 Dear Alumni and Friends,
Greetings and best wishes on behalf of the EOU Alumni Association officers and board of directors! It has been my privilege to serve as president of the association this past year and I look forward to continuing my involvement as Eastern moves into a new era with its own governing board and a new president. I chose to attend "EOC" because of its reputation in teacher education, for the opportunities it provided me to engage in the many facets of campus life, the excellent faculty and staff, the personal attention afforded students, and for the opportunity to grow and excel personally. It is my belief that a majority of alumni share this enjoyable experience, and that prospective students will build their future through the excellence EOU provides.The things that we loved about Eastern are still alive and well: we have beautiful campus grounds and buildings that have been remodeled; we are proud of our faculty achievements; the curricular and co-curricular honors and successes of our students; and the role the university serves throughout the region.
Our alumni board is composed of a wonderful and diverse group of people who are passionate about and dedicated to serving EOU. But there are many ways for alumni to stay engaged with our alma mater besides serving as a board member – volunteering for projects; giving a donation that is either dedicated to a specific purpose or for annual operating support; serving on a committee or the foundation; or by attending one of the many regional events sponsored by the alumni association throughout the year. However you choose to serve, you are always welcomed and appreciated! As changes take place in Oregon's higher education system, alumni are even more important to the success of the university, so I encourage you to stay connected. You can have a huge impact by giving a positive recommendation or testimonial to potential students. If you haven't done so already, go online (www.eou.edu/alumni) and update your information. Also check out our calendar and hopefully join us in the near future at an EOU event.
GO MOUNTIES!!
Bob McMillan, '68 
President, EOU Alumni Association


Become a Member Today!
The Eastern Oregon University Alumni Association Board is dedicated to serving and representing all EOU alumni and is seeking nominations for new board members to increase diversity and fulfill important roles. Board members are elected by the alumni of EOU each year at the Annual Meeting and Alumni Reunion held during Homecoming. Board members must be graduates of EOU and are elected for three (3) year terms. If you are interested in serving on the board please fill out the alumni application form indicating your interest in serving on the board, or you may contact the University Advancement Office at (541) 962-3740 or e-mail alumni@eou.edu.
> Alumni Association Board Application
2015-16 Alumni Board of Directors
Executive Committee
President
Jamey McDonald '93, West Linn, OR
Past-President
Bob McMillan, '68, Pendleton, OR
Vice President
Patty Herron, '83, Elgin, OR
Secretary
Mike Daugherty, '74, La Grande, OR
Treasurer
Adriana DalSoglio, '06 & '08, Meridian, ID
Board Members
Jeff Church '95
Fruitland, ID
Nick Toreson, '11
Eugene, OR
Amanda May, '10
La Grande, OR
John Patterson, '68
Walla Walla, WA
Mary Jo Lemon, '67
La Grande, OR
Mary Horn, '11 & '13
La Grande, OR
Amy McNamee, '00
Maupin, OR
Karin Tsiatsos,'93
La Grande, OR
Jamie Jo Haddock, '04
Island City, OR
Kelsha Black, '12
Bend, OR
Share: