Alumni Benefits
Even after graduation, EOU alumni can still take advantage of many resources and benefits from Eastern Oregon University.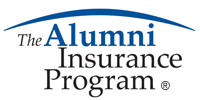 The Alumni Insurance Program
What are you paying for your insurance? The Alumni Insurance Program is offering our alumni special discounted rates. There are a variety of plans available to meet your needs, including short-term medical, renewable major medical, dental, group term life insurance, and even pet care insurance. (Availability varies by state.)
Get more information on all sponsored insurance plans by visiting www.alumniinsuranceprogram.com/eou or call American Insurance Administrators at 800-922-1245 weekdays, 8 am – 6 pm, Eastern Time.

Liberty Mutual Insurance
As an Eastern Oregon University graduate you could receive exclusive savings on Liberty Mutual Auto and Home Insurance.1 We offer personalized coverage, Multi-Car and Multi-Policy Discounts, 24-Hour Claims Assistance and more. Liberty Mutual is trusted countrywide for quality coverage and exceptional service. Call 1-844-875-6520 or Click for a free quote!
1Discounts and savings are available where state laws and regulations allow, and may vary by state. Certain discounts apply to specific coverage's only. To the extent permitted by law, applicants are individually underwritten; not all applicants may qualify. Please consult a Liberty Mutual sales representative for additional information.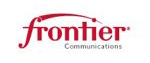 Frontier Communications
How fast is your internet connection? Do you have the best rate for satellite TV? Frontier Communications is offering EOU Alumni special discounts on internet, phone, and satellite television.
Click here for more information and contact Laury at 541-663-0365 for a consultation!
Dell
Dell now has a discounted website available to EOU alumni to purchase Dell equipment such as desktop computers, laptops, monitors, tablets, etc. The website is: www.dell.com/DellU/EOU
Alegre Travel

The EOU Alumni Association has partnered with local travel agency Alegre Travel! EOU Alumni will receive $10 off their booking fees when making travel arrangements with Alegre Travel. For more information or to book your next vacation, contact Peggy at peggyw@alegretravel.com or call 541-963-9000. Don't forget to mention you are an EOU Alumni!
Just Rent to Own
Just Rent To Own is a national search engine for rental properties that your alumni members may find very useful when looking for housing. Rent to Own homes are residential properties for rent; purchase is an available option, but is not required. A major benefit of these lease agreements is that they are very customizable depending on what is most convenient for the interested renter. Additionally, assistance is available to individuals who are unable to secure housing due to credit problems. EOU Alumni simply need to visit http://www.justrenttoown.com/ click on the log-in tab, and enter the username: campusfreeaccess@justrenttoown.com with the password: 2135681540. Once logged in, they will have free access to all the listings in the area, full property details, neighborhood information, and additional photos. Members will also have access to our expert team of rental specialists who can answer any questions to help guide them along the process.
EOU Pierce Library
EOU Alumni have access to the recently renovated Pierce Library. Check out books, use desks to study, read in the cozy chairs, and access to the library's collection. For more information, visit: http://pierce.eou.edu/home/, or call the Alumni Office at 541-962-3740 or email alumni@eou.edu.
EOU Outdoor Program
Need some crampons for ice climbing? How about an inflatable kayak? Or a backpacking tent? EOU alumni receive a 30% discount off the community rate on all rentals from the EOU Outdoor Program. Check out all the equipment they have available for your next adventure: https://www.eou.edu/outdoor/
Mountaineer Magazine
As EOU alumni, you will receive Alumni E-Newsletters, specials invitations and communications for EOU events, and a free subscription to the Mountaineer Magazine! Check out the latest Mountaineer Magazine, The Online Edition today!