Mountaineer Tracks
WEDDINGS
Kelsha (McCabe) Erickson, '12 eloped with Abram Erickson on December 31, 2017 in Bend. Kelsha is a former EOU Alumni Association board member.
Nikki (Osborne) Strock, '15 and '16, married Austin Strock, '17 and '18, on July 14, 2018 in Selah, Wash. Both the bride and groom earned undergraduate and master's degrees from EOU.
Sidronio Rangel, '18, married Karina Gastelum on July 7, 2018 in Fruitland, Idaho. Karina is pursuing a bachelor's degree at EOU, and Sidronio served as ASEOU President in 2017-18.
BIRTHS
Carrie (Worley) LaMar, '01, and Bobby LaMar welcomed Anaya LaMar on Nov. 3, 2016 in Portland.
Cory (Nelson) Teckman, '04, '06, and Nick Teckman welcomed Tatum V. Teckman on March 5, 2018 in Portland.
Adriana (Mendoza) DalSoglio, '06, '08, and Kyle DalSoglio, '07, '09,welcomed Mateo DalSoglio on Feb. 6, 2018 in Boise.
Julie (Butterfield) Justesen, '08, and Zack Justesen welcomed Jaxon Justesen on March 9, 2018.
OTHER ANNOUNCEMENTS
Don Heuberger, '76, retired in May after 35 years as head baseball coach and 29 years as athletic director at Regis High School in Salem.
Rusty Bradshaw, '82, got a publishing deal for his first book, titled, "The Rehabilitation of Miss Little." A student journalist at EOU and newspaper reporter for 40 years, Bradshaw makes his debut in fiction next year.
Stephanie Bray, '06, is serving as interim principal at Franklin Elementary School in Pullman, Wash., after teaching first grade in the district. She earned her Master of Arts in Teaching from EOU.
Austie (Gregory) Baird, '07, '09, launched A.B.Baird Publishing, which brings undiscovered poets together to achieve their dreams of publication.
Karen Spears Zacharias, '15, received the 2018 Appalachian Heritage Writer's Award. In conjunction with the award, her novel Mother of Rain was chosen for this year's One Book One West Virginia program.
Obituaries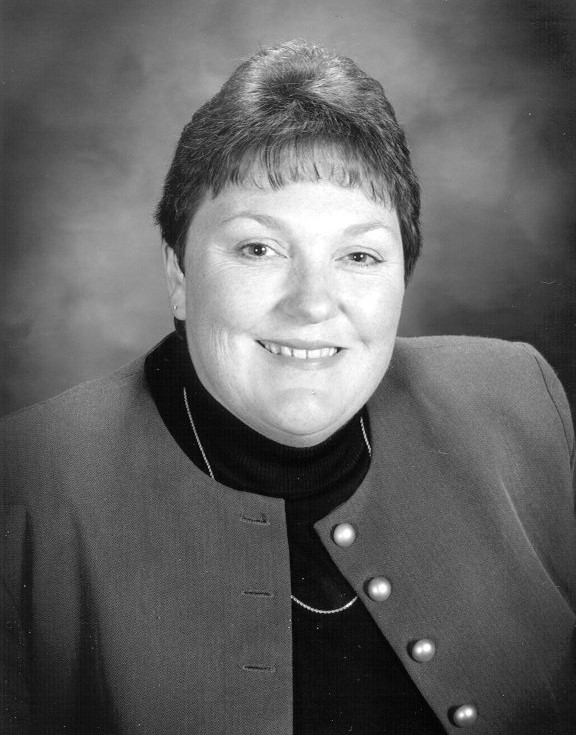 Jennie (McPherren) Messmer, '96, led a life of public service. She passed away at her home in Silverton on March 11 at age 58 after battling pancreatic cancer.
Born in Eugene in 1960, Jennie met Rhine Messmer at 25 and they got married soon after. Jennie earned her bachelor's degree and worked in EOU's distance education department during the 1980s and '90s. A mother of two, she worked at the League of Oregon Cities and the other local governments. Jennie served as interim city manager for several communities, and received the 2018 Lifetime Achievement Award from the PSU Center for Public Service.
FACULTY & FRIENDS
Hary Jack Harmon, La Grande, July 25, 2018
Joseph T. Hart, Sequim, Wash., March 5, 2018
Louis Kollmeyer, Ellensburg, Wash., April 14, 2018
Mary V. Koza, Cove, March 30, 2018
Dwight Lippe, Scottsdale, Ariz., March 29, 2018
ALUMNI
1940s
Homer W. Herald, '42, Portland, April 20, 2018   
Doris Knighten, '47, Portland, April 12, 2018
Richard G. Hiatt, '48, South Jordan, Utah, May 2, 2018
1950s
Mary Lou Gunis, '55, Oregon City, July 30, 2018
Nora L. Holdman, '55, Pendleton, July 30, 2018
Kathryn J. Webster, '57, Eagle, Idaho, July 8, 2018
Ked Dejmal, '59, Eugene, March 14, 2018
Joe Miller, '59, Bend, April 9, 2018
1960s
Carol J. Clark, '60, La Grande, July 3, 2018
William H. Keyser, '61, Salem, April 12, 2018
Martin L. Jensen, '67, Renton, Wash., April 13, 2018
Margaret M. Johnston, '67, Milton Freewater, March 29, 2018
Warren R. Young, '67, Pendleton, June 12, 2018
Dan E. Cool, '69, Summerville, March 29, 2018
1970s
Eutiquio M. Elizondo, '71
, Edinburg, Texas, July 5, 2018
Catherine J. Dowrey, '75
, The Dalles, July 1, 2018
Dennis L. Tyler, '75
, Enterprise, June 4, 2018
Ronald R. Cornmesser, '77
, Ontario, March 29, 2018
Miguel L. Reyes, '78
, Woodburn, March 7, 2018
1980s
Richard N. Sorn, '80, Tillamook, May 6, 2018
Catherine C. Doern, '82, Portland, July 31, 2018
Stephen Woods, '84, Estacada, March 23, 2018   
Benjamin F. Hill, '86, Kennewick, Wash., May 1, 2018
1990s
Florence M. Allen, '92, Brogan, May 3, 2018
Charles L. Bennett, '94, Show Low, Ariz., April 29, 2018
Martin C. Cranswick, '95, Portland, March 7, 2018
Jennie L. Messmer, '96, Silverton, March 11, 2018
2000s and 2010s
Christopher T. Thornhill, '08, Atlanta, May 14, 2018
Raquel E. Rolfe, '11, Spring Hill, Kan., July 25, 2018