Wilderness Writing Concentration Overview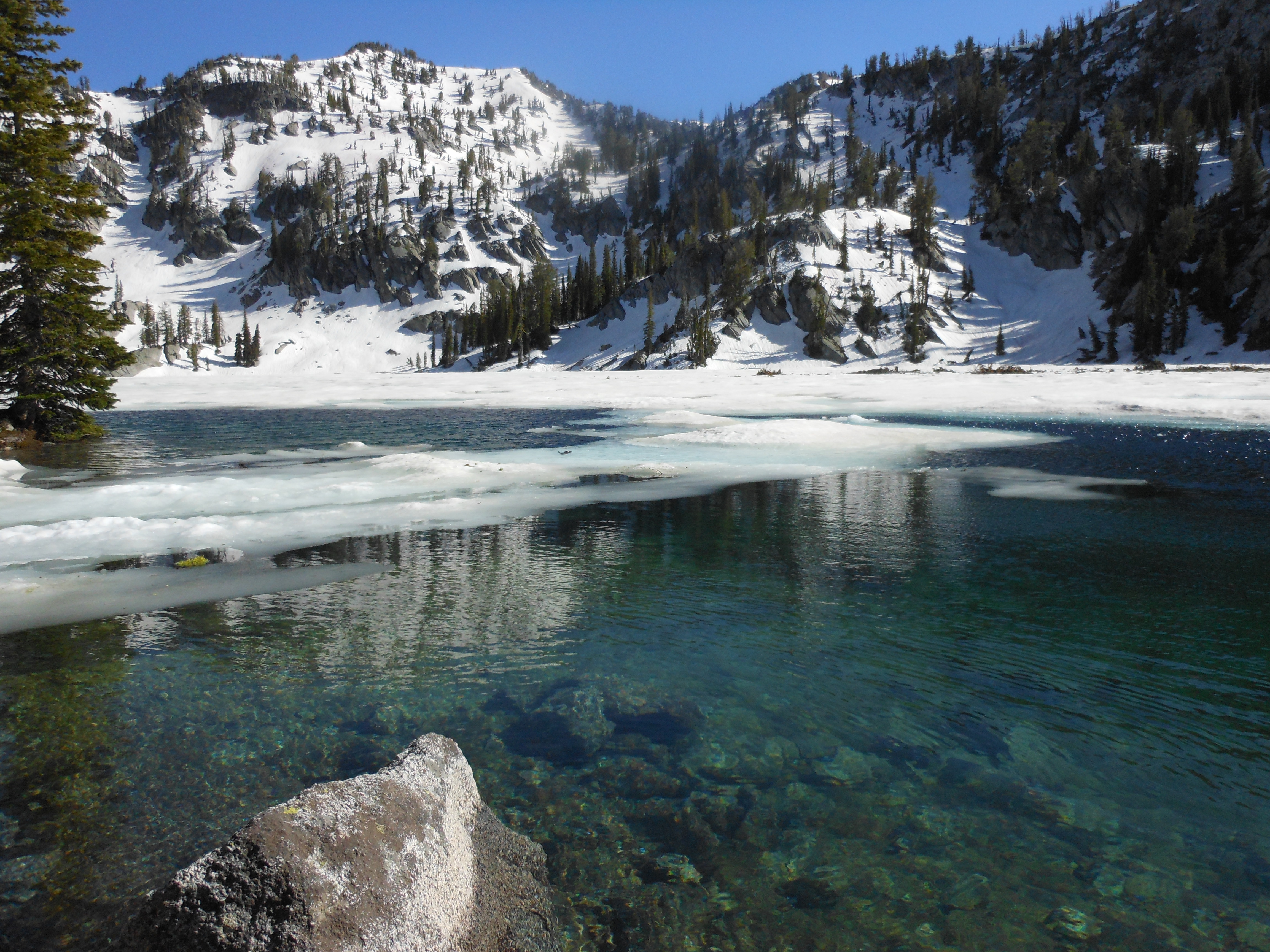 Wilderness Writing Concentration Overview
"Wherever you are and wherever you live, what's most important in your life in some ways connects to questions of landscape and weather and air, to relation of inner and outer worlds, imagination and fact."                                                                                                                                         —Gary Snyder
The Pacific Northwest is home to a rich tradition of writers and thinkers with a deep and abiding connection to wilderness, from Chief Seattle to William Stafford and Gary Snyder, to modern masters such as John Krakauer, Dorianne Laux, and Barry Lopez, to a new generation of authors like Cheryl Strayed, Jon Raymond, and Benjamin Percy. Drawing on the Northwest's robust literary tradition, and working in harmony with the La Grande area's natural assets, EOU is pleased to offer the Wilderness Writing Concentration—the first hybrid MFA program to combine intensive instruction in creative writing with experiential wilderness retreats.
EOU is situated among some of Oregon's most beautiful and pristine wilderness areas: the Wallowa and Blue Mountain ranges, Eagle Cap wilderness, Hell's Canyon and the Umatilla Prairie. In addition to regular June and October writing residencies in a traditional classroom setting, students in the Wilderness Writing Concentration will participate in supervised, four-day wilderness retreats, where they will continue their creative work while exploring both inner and outer landscapes, emerging with expanded definitions and appreciation for what we commonly call "wilderness."
Writing residencies and wilderness retreats may also include visits and guest lectures by scientists, biologists, Forest Service representatives, staff from the Hell's Canyon Preservation Council, Signal Fire, Tamastlisk Institute and other local organizations. The retreats may be held in full-service, dormitory-style lodging in such regional sites  as the Starkey Experimental Forest near Ukiah in the Wallowa Whitman National Forest or in nearby designated wilderness.
The traditional concept of "nature writing" in many ways requires reinvention: beyond simply reveling in nature's beauty and bounty, contemporary conditions demand that writers engage both the scientific and spiritual aspects of "the wild;" that we consider both the light and dark aspects of nature, as well as the increasing fluidity between urban and rural areas; and that we directly advocate for public lands and waterways— otherwise known as "the commons." Whereas "nature writing" is sometimes considered a marginalized genre, an ecological mindset is an increasingly central and important element of contemporary literature and art, as mainstream writers from Barbara Kingsolver to Michael Pollan explore relationships between humans, human culture and increasing strains on the earth's natural systems. This relatively new movement often couches environmental concerns in personal narrative, drawing parallels between our human vulnerabilities and an increasingly vulnerable earth, with a focus on reawakening a deep sense of wonder and awe.
Ecology can be summed up as the idea that all things are interconnected. Adopting a literary ecology, the Wilderness Writing Concentration encourages students to blur genre boundaries by offering writing workshops in multiple disciplines: creative nonfiction, fiction, and poetry. The Program challenges participants to explore both the physical wilderness and new modes of writing about a complex world.
Along with in-depth writing practice, the Wilderness Writing Concentration will include four craft seminars focused on the study of wilderness and place-based literature, beginning with readings from ancient Vedic ecology and Native American narratives, the writing of Lewis & Clark and John Muir, American Transcendentalists such as Thoreau and Emerson and a particular focus on Melville's Moby-Dick, leading up to an examination of more modern and contemporary practitioners such as Rachel Carson, Leslie Marmon Silko, Barry Lopez, John Krakauer, Cheryl Strayed, Rebecca Solnit and others.
Before graduation, students will participate in a service-learning project that may involve a conservation project, volunteering with a nonprofit or school, or a self-directed wilderness experience. Graduates will emerge from the program having completed a thesis. Many will go on to publish articles and stories in literary and environmental journals and magazines, produce full-length books, teach creative writing or work for non-profits, craft language for conservation campaigns and generally take leadership roles in advocating for public lands.
If you seek an innovative writing program that ventures beyond the classroom into the wider world, an opportunity to connect with a creative community, a chance to sleep beneath Oregon's star-blazing skies, and a nurturing climate to develop and hone your writing skills, then join us for the low residency Wilderness Writing Concentration at Eastern Oregon University. A working landscape; a real place, EOU in La Grande.