Faculty
EOU Low Residency MFA Faculty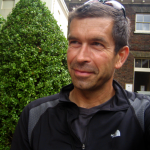 David Axelrod (poetry)
Co-Director of the EOU Low Residency MFA, David Axelrod is the author of six collections of poems.
---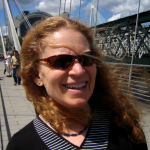 Jodi Varon (non-fiction)
Jodi Varon is the author of the non-fiction Drawing to an Inside Straight: The Legacy of an Absent Father(U of Missouri Press), a WILLA Award finalist from Women Writing the West.
---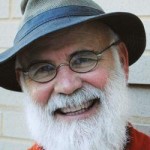 Barry Kitterman (fiction)
Barry Kitterman's novel, The Baker's Boy was published in 2008, and his collection of stories From the San Joaquin followed in 2011.
---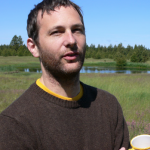 Jon Raymond (fiction, screenwriting)
Jon Raymond is the author of the novels The Half-Life (Bloomsbury, 2004), a Publisher's Weekly Best Book of 2004, and Rain Dragon (Bloomsbury, 2012), and the short story collection, Livability (Bloomsbury, 2008), a Barnes and Noble Discover Great New Writer's selection, and winner of the Oregon Book Award.
---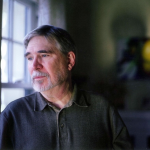 Christopher Howell (poetry)
Christopher Howell's latest collection of poems,Gaze, was released this spring by Milkweed Editions. His new and selected volume, Dreamless and Possible, published by the University of Washington Press in 2010, encompasses three decades of distinguished work drawn from all of his previous books.
---
Christine Holbert (Lost Horse Press)
A resident of rural north Idaho, Christine Holbert is founding director of Lost Horse Press, a nonprofit independent press that publishes poetry titles of notable literary merit, and makes available fine contemporary literature through cultural, educational and publishing programs and activities
---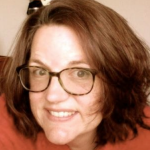 Susan Denning (Literary Arts Outreach)
Susan Denning has worked at Literary Arts since 2006. She's the Director of Programs and Events, and is the program director for the Oregon Book Awards & Fellowships Program and manages event production for Portland Arts & Lectures.
---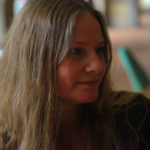 Lidia Yuknavitch (non-fiction)
Lidia Yuknavitch is the author of the debut novel Dora: A Headcase: A Modern Farce (Hawthorne Books), and the memoir The Chronology of Water (Hawthorne Books), as well as three books of short fictions– Other Mouths, Liberty's Excess (FC2), and Real to Reel (FC2), and a critical book on war and narrative, Allegories of Violence (Routledge).
---
Co-founder of the EOU Wilderness Writing track, Justin Hocking is the author of thirteen books, including Life and Limb (Soft Skull Press), Beach 90th (Swift Season Press), and, most recently, the memoir The Great Floodgates of the Wonderworld (Graywolf Press), which chronicles his obsession with the ocean and the novel Moby-Dick.