Dr. Nicole Howard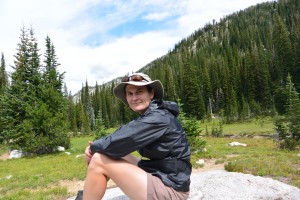 Professor of History
Ph.D., Indiana University (2003) in the History and Philosophy of Science
M.A., California State Univ Chico (1997) in History
B.S., California State Univ Chico (1995) in Mathematics
Professor Howard joined the department at Eastern in 2010 after teaching for eight years in the Cal State system. At EOU she offers a range of European and World history courses, as well as historical methods course and the capstone sequence.
Dr. Howard's research focuses on early modern science and print culture, with an emphasis on issues surrounding authorship and receptions of scientific texts. The Book: The Life Story of a Technology, her first book, was published in 2005 by Greenwood Press and subsequently reissued in paperback by Johns Hopkins Press. She has also published work in Book History, Technology and Culture, and The Papers of the Bibliographic Society of America. Her current work, Loath to Print: The Reluctance of the Scientific Author, 1500-1750 is under contract with Johns Hopkins press.
Professor Howard will be on sabbatical for the 2016-17 academic year.
Courses for 2015-16
Fall 2015
Hist 111 World Civilizations I (on campus)
Hist 415 Blood, Phlegm and Bile (on campus)
HIST 203 Historical Investigations
Winter 2016
Hist 415 Blood, Phlegm and Bile (online)
Hist 303 Historical Research (on campus)
Spring 2016
Hist 315 Frankenstein (on campus)
Hist 403 Historical Writing/Capstone (on campus)