History News
Why study History?
An essay written by Peter Stearns, Professor of History and Provost at George Mason University.  Prof. Stearns is editor-in-chief of the Journal of Social History, which he founded in 1967.  The JSH is one of the most often-cited historical journals in the United States.
How much is a bachelor's degree in History worth?
A recent report by Georgetown University's Center on Education and the Workforce finds that U.S. History majors are the highest earners in the humanities.
History faculty member releases new book: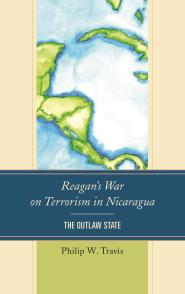 Dr. Phillip Travis, an adjunct instructor of history at EOU, has published a new book entitled Reagan's War on Terrorism in Nicaragua: The Outlaw State (Lanham: Lexington Books, 2016). This study examines the Reagan administration's proxy war against Nicaragua and its use of the emergent threat of international terrorism as a pretext. It also analyzes the administration's conception of international law and argues that its Nicaragua policy set a precedent for the U.S. War on Terror in the twenty-first century.
Upcoming Conferences & Events: