Gerald E. Young Endowment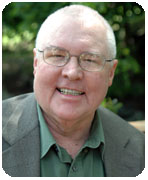 Gerald E. Young Endowment
The formation of the Gerald E. Young Endowed Scholarship Fund signifies the fulfillment of a keen desire to make a difference in the lives of others. It was always Gerald's (fondly remembered as "Jerry") dream to set up a scholarship to benefit EOU students.
During the more than three decades spent at the university as a faculty member, dean and later president of the EOU Foundation, Jerry touched the lives of many. Following his death in 2009, Jerry's wife Arlene and their family came together and with the help of the EOU Foundation established a permanently endowed scholarship in his memory.
A permanently endowed scholarship can be established for a minimum $30,000 gift. For greater flexibility, the amount can also be pledged over a five-year period. Interest earned in perpetuity from these funds provides scholarships and long-term support for students.