Edna and Frank Paris Memorial Scholarship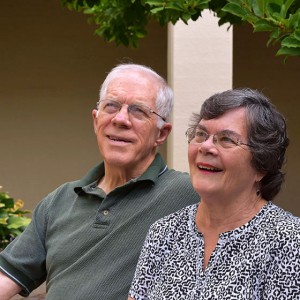 Edna and Frank Paris Memorial Scholarship
Carol and Doug Campbell are showing their support for music programs at EOU with a recent additional contribution to a scholarship Carol first established in 1998 in memory of her late mother and father, Edna and Frank Paris, who were enthusiastic advocates for the arts.
Carol and Doug both have strong ties to the university. Carol grew up in La Grande and attended the Ackerman Lab School at EOU. Her parents, who lived near campus, regularly took the steps of the Grand Staircase to watch performances in the old theater in Inlow Hall. Doug is a professor emeritus of chemistry with a 38-year tenure from 1962 to 2000.
Since its inception, the Edna and Frank Paris Memorial Scholarship has been awarded 16 times and provided a total of over $7,000 to students. The Campbell's new contribution will significantly increase the award for the 2016-17 academic year and beyond, providing over $1,000 each year for students. The scholarship is intended for EOU music majors in their sophomore year or above, and active participants in the university's music programs with a cumulative GPA of 3.25 or higher.
Arts advocates, music teachers and other supporters have created several scholarships with the EOU Foundation similar to the Campbell's in honor or memory of individuals who shared the long-term vision of growth and development of EOU's role in the artistic community. Doug and Carol have also established a bequest with the EOU Foundation.