Center for Culturally Responsive Practices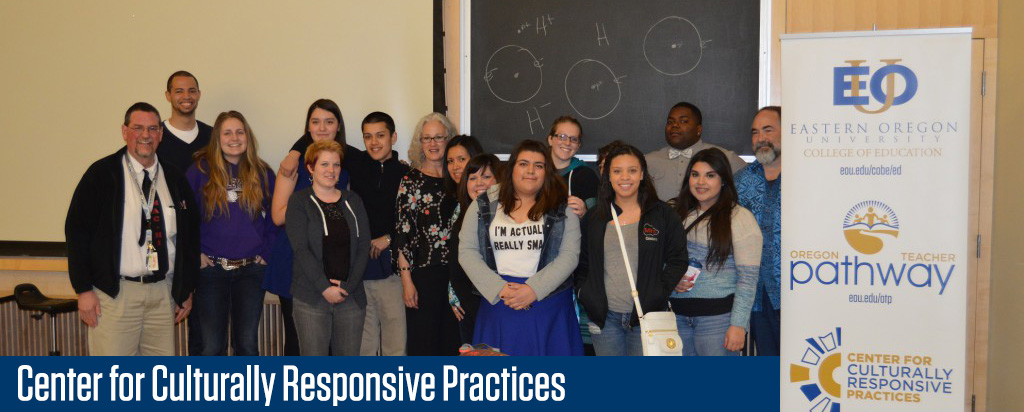 Center for Culturally Responsive Practices
The demand for teachers with cultural competency is ever-increasing.  Many communities in eastern Oregon are experiencing an increase in ethnic and language minorities; however, there is not a correlating increase in ethnic and language minority teachers.  By making culturally responsive pedagogy available to teachers, schools can better create classrooms in which student language, culture, and backgrounds will be responded to and infused within every aspect of education and cur riculum.
The Center for Culturally Responsive Practices is grounded in the belief that everyone has the ability to learn and achieve an education and has the right to be provided optimal learning environments that are responsive to their cultural and linguistic needs.  By providing teachers with a framework for creating a culturally responsive atmosphere, we can create a strong continuity between home and school and increase student success in the classroom.
Culturally Responsive Practices Lecture Series
View the collection of photos and video from our visiting lecturers.
Upcoming Event: April 29th and 30th
Share: