Cost to Attend – Access for All
On-campus undergraduate students who are residents from the following islands pay a reduced rate of 150% of EOU's resident tuition. All undergraduate majors and pre-professional programs are included in this benefit.
Commonwealth of the Northern Mariana Islands
Guam
Online and onsite students pay one great rate, no matter where they are.
COFA pay out of state (FM, MH, PW).
On-campus undergraduate students from the following islands receive our competitive out-of-state tuition.
American Samoa
Marshall Islands
Federated State of Micronesia
Palau
Tuition and fees average thousands less than other public and private institutions in our region. That's a big difference, resulting in significant savings for you. Hands-on learning and personal please make an infographic for these numbers.nnection to the campus community engage students from every background while offering many scholarship opportunities.
The Economist recently ranked EOU among the best value colleges in the Northwest for return-on-investment.
More than a dozen other organizations have recognized EOU for its value! Make the most of your education – contact us and discover financial aid options that work for
*Tuition and fees based on an average of 15 credits per term for the 2018-19 academic year.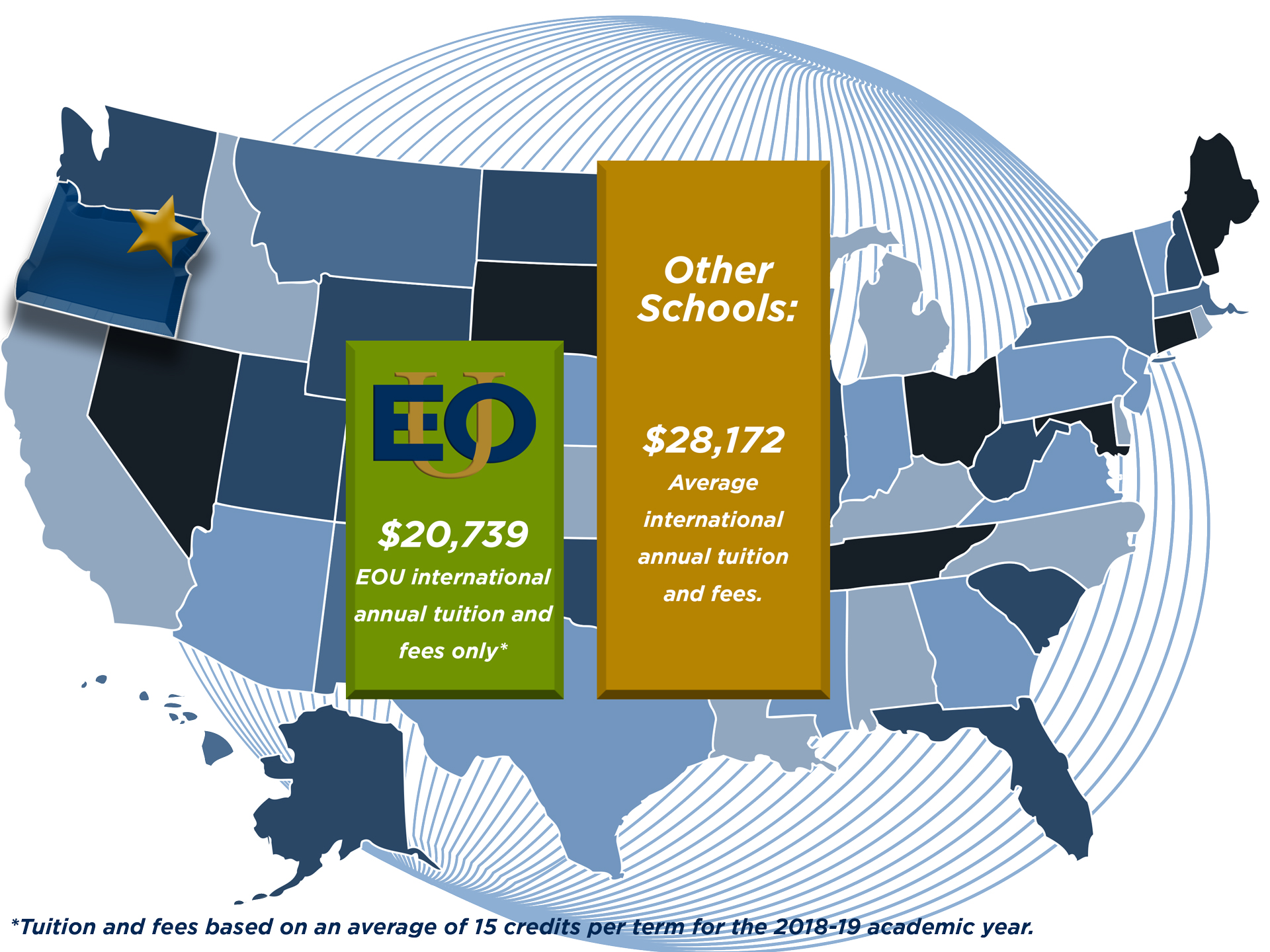 Scholarship Opportunities
We offer a full list of scholarships for students from the Freely Associated States!
Federated State of Micronesia Scholarship
Palau State Scholarship
Marshall Islands Scholarship
Other great scholarships we provide: