The Board of Trustees of Eastern Oregon University is the governing body of the university.  The Board is responsible for assuring the success of the university and has broad authority to protect the interests of the university.  The Board performs such duties as determining the university's mission and strategic plan; hiring and supervising the university president; assuring the university's assets are properly managed; determining the university budget; and setting tuition and fees.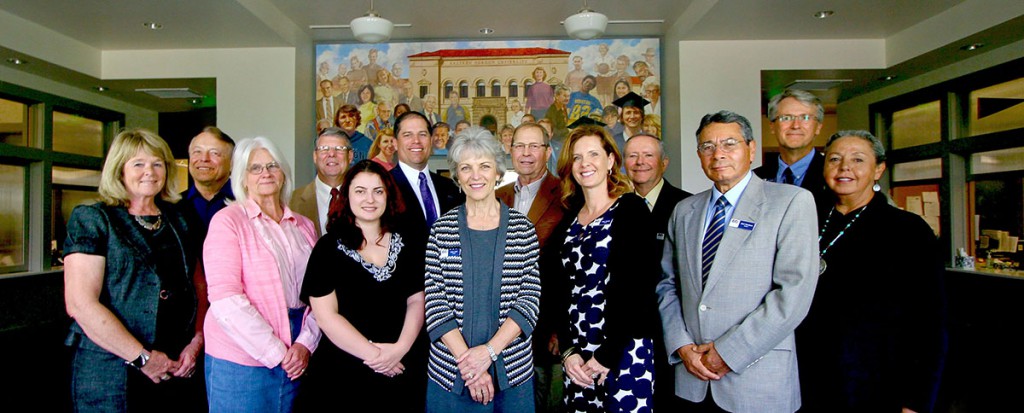 The Board is made up of volunteers (trustees) who are committed to the promise of higher education in eastern Oregon and beyond.  Trustees are appointed by the Governor and confirmed by the state Senate.
Trustees are connected to the university, the region and students they serve. They are alumni, community members, and leaders in education, business, culture and government
There are 15 trustees.  Eleven of these are drawn from the general public.  One member each is drawn from the students, staff, and faculty of the university.  The fifteenth trustee is the university president, who serves ex officio without the power to vote.  The trustees drawn from the general public serve four-year terms. Trustees selected from the students, faculty, and staff serve two-year terms.
The Board has three standing committees that address specific areas of the Board's work: the Academic and Student Affairs Committee, the Finance and Administration Committee, and the Governance Committee.
The Board meets approximately five times per year, as do the committees.
Further details of the university's governance are defined in the Bylaws of Eastern Oregon University and the various statements and resolutions of the Board of Trustees of Eastern Oregon University.