Helping students heal, grow and reach their goals!
Students come to the Counseling Center for a variety of reasons. Some are looking for help in coping with the pressures associated with a challenging academic environment or adjustment to college life. Others want to learn how to be more effective in developing, negotiating, or maintaining relationships with others. Counseling can be beneficial for students who are feeling depressed or anxious, as well as those who want to examine their beliefs or explore their current life situation.
The Counseling Center offers students the opportunity to look at themselves and their environment and to change the way they think, feel, and behave so that they can make the most of their time at EOU.
Our Counseling Center services are available to students who have been assessed the Health Service Fee. Some students who have not automatically been assessed the Health Service Fee may "opt in." Please talk with the Student Health and Counseling Center front desk for more information.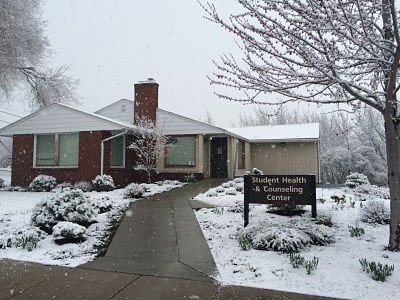 Counseling Center services available to students include:
Individual counseling

Crisis intervention

Outreach Services


Training and education workshops
All information shared by clients is confidential, with few exceptions that you can speak with your counselor about.
If you are interested in utilizing one of our services at the Counseling Center, please visit during one of our drop-in hours:
Monday and Wednesday: 9:30 AM to 11:30 AM
Tuesday and Thursday: 1:30 PM to 3:30 PM
A counselor will be available to help you during these times.  You can let Counseling Center staff know if drop-in times do not work with your schedule by calling 541-962-3524.
Please be aware that Counseling Center staff does not routinely access phone messages or email during non-business hours, and cannot guarantee an immediate response. Therefore, do not use phone messages or email to communicate emergency or urgent needs.  If this is an after-hours emergency, please call 911.
Additional Emergency Phone Numbers
Center for Human Development (CHD) | 541- 962-8800
Community mental health services
Shelter From the Storm | 541-963-9261
Interpersonal/sexual violence & stalking
Union County Sexual Assault Response Team (SART) | 541-963-9261 or 911
Advocacy/reporting options/forensic exams
Oregon Sexual Assault TaskForce (SATF)
Information/reporting options
Rape, Abuse & Incest National Network (RAINN) | 1-800-656-HOPE (4637)
National Suicide Prevention Lifeline | 1-800-273-TALK (8255)