Nightingale Gallery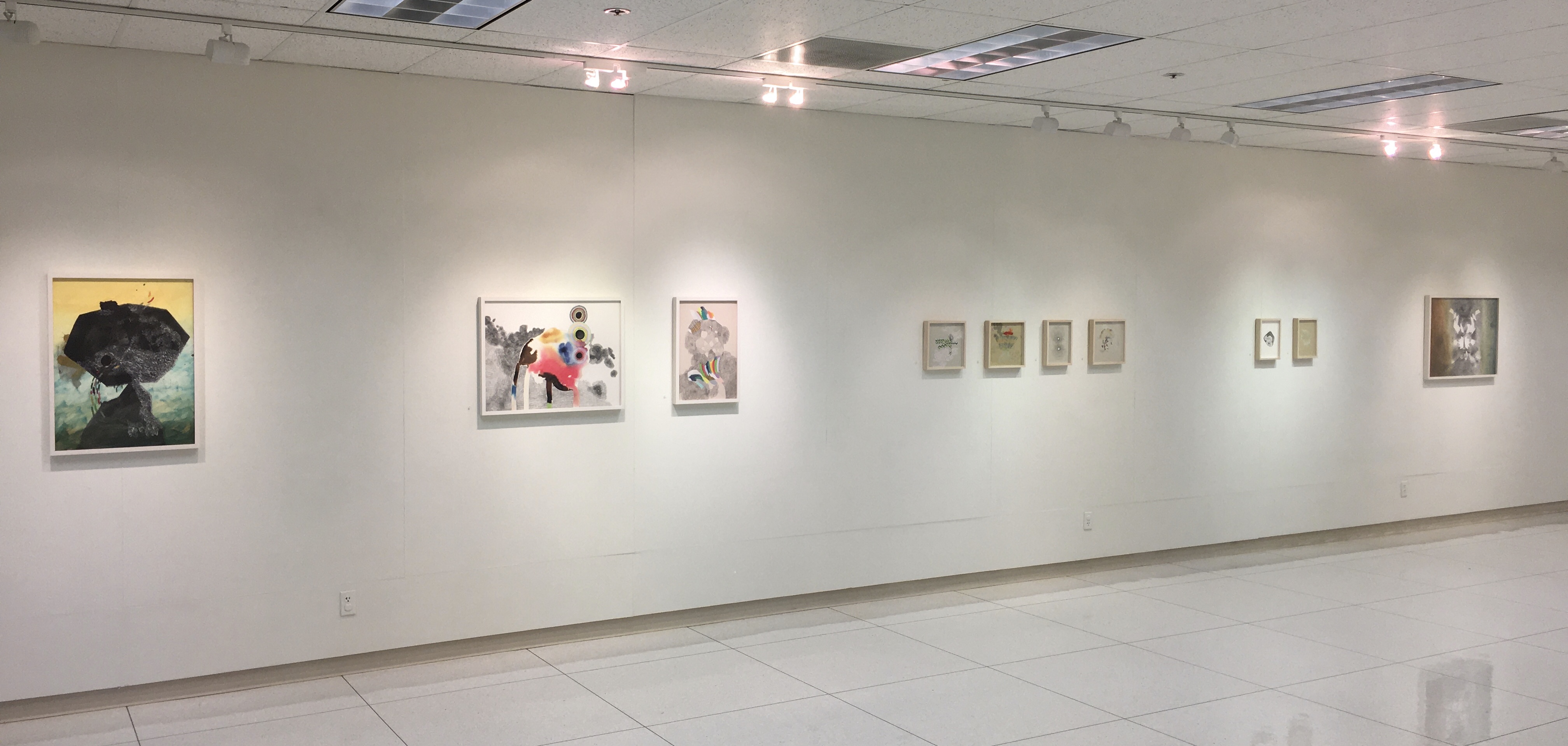 The Nightingale Gallery is eastern Oregon's premier exhibition venue for contemporary art and advanced curatorial practice. Situated in the heart of the EOU campus, the Nightingale showcases provocative, academically rigorous exhibitions celebrating the diverse cultural landscapes of the Pacific Northwest.
Now Open Saturdays 12-4pm
Current Exhibition
Imaging Indigenous Resistance
Imaging Indigenous Resistance
January 10 – February 7, 2019
Recent indigenous protests at such contested sites as Standing Rock and Mauna Kea leverage social media and visual culture to create branded messages distinctive to each conflict. This exhibition is curated in partnership with the EOU Office of Diversity & Inclusion and Indigenous protesters throughout the US. Funding support is provided by Oregon Humanities.
Visit the exhibition page for details and event dates. Learn More>
Upcoming Exhibitions
Regional High School Art Competition
February 21 – March 13, 2020
An annual favorite, the Regional High School Art Competition showcases the work of talented students in Eastern Oregon.
Visit our Exhibitions page for details about past, current and upcoming shows.
Land Acknowledgment
We humbly acknowledge the original inhabitants of the land Eastern Oregon University is upon: the Waiilatpu (Cayuse), Imatalamthlama (Umatilla), Waluulapam (Walla Walla), and Nimiipuu (Nez Perce) people. We celebrate their traditions, languages, and stories. We acknowledge their continuing connection to this land, water, and community and pay our respects to these original stewards of Northeastern Oregon.
Call for Entries
The Nightingale Gallery now reviews exhibition proposals on an ongoing basis. Visit our Call for Entries page to learn more about submitting a proposal. Learn More>
Contact Us
Faculty Director
Scott Gleeson
Student Director
Nickie Voltaire
Email: gallery@eou.edu
Instagram @nightingale_gallery
Visit
Hours: T-F 11-4, Sat 12-4
Loso Hall 106
6th Street
La Grande, OR 97850