Nightingale Gallery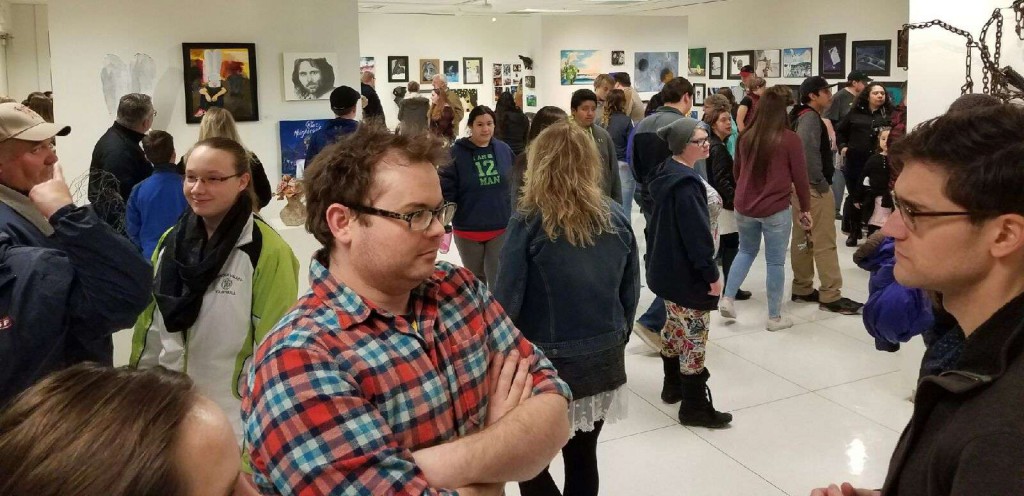 MISSION: The Nightingale Gallery serves Eastern Oregon University's institutional needs for cultural enrichment in the visual arts. The gallery brings in work from nationally recognized artists of the contemporary art world to challenge and engage EOU and the surrounding communities. The gallery also provides a venue for students to exhibit artwork and develop professional practices.
The Nightingale Gallery provides both the EOU campus community and the regional communities with the premiere, non-profit exhibition space in Eastern Oregon. This unique position allows the Nightingale Gallery to bring non-commercial and experimental artwork to our rural campus and community. This type of work brings new points of view to our community, thereby enriching and diversifying the cultural experience of Eastern Oregon. At the same time, we strive to showcase and promote local artistic talent, including that of emerging and student artists.
The hands-on experience gained by student employees of the Nightingale Gallery also adds greatly to the quality of their EOU educational experience. These students work with professional artists, handling and discussing premiere artwork in a professional manner. These skills often lead to other employment and advancement opportunities with commercial art galleries, non-profit arts organizations, and independent curatorial and exhibition projects.
Gallery Contacts
Faculty Director – Cory W. Peeke
cpeeke@eou.edu
541.962.3584
Student Director - Crystal Rainwater
541.962.3667
Current Exhibition
Spring commencement takes place in two ceremonies on June 15 in Quinn Coliseum.
Posted: June 6, 2019, 10:56 pm