Faculty & Staff
About us:
The Music Department at Eastern Oregon University strives to be a place where musicians of all interests and skill levels can come to participate and grow.  No audition is required to play in most ensembles, and opportunities for private study, both vocal and instrumental, are available to everyone.
At Eastern we believe that the way to prepare students for careers in music is through the study and practice of contemporary music.  That has become a primary focus in our music department.  Many of the old methodologies are gone, and have been replaced with a new approach integrating performance with improvisation, composition, history and theory that allows different backgrounds and stylistic interests to come together.
Our faculty represents a rich array of musical training, both traditional and non-traditional.  Working closely with students, they strive to individualize a plan of study, and to create paths for success based on student interest and the ever changing and expanding musical landscape.
As an example, many of our students have strong interest in both music and theatre, and Eastern has worked to blend those areas in a seamless way, with various options depending on your career ambitions.
However, if your desire is to focus on recording technology, music entrepreneurship, music ethnography, or music performance, Eastern Oregon University's innovative and comprehensive music program can offer the right fit, with small classes, state-of-the-art facilities, and a devoted and diverse faculty.
If you are a musician who wants to transcend style categories, has a wide interest in all types of music and music-making, then Eastern Oregon University may be a great fit.  We can help you impact the musical profession of the future in new and interesting ways.
EOU Faculty & Staff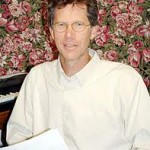 John McKinnon
(Advanced Theory, Composition and Arranging, Brass Pedagogy, World Music and Ethnomusicology, Electronic Music):
Since coming to Eastern Oregon University, McKinnon has had several of his compositions for chamber ensembles, wind ensemble and orchestra performed throughout the Pacific Northwest. A composition, entitled The Seven Sisters of Sleep, was performed by Third Angle Ensemble in Portland, Oregon during the spring of 2010, and at the 2004 Oregon Bach Festival.  McKinnon was selected as the Oregon Music Teachers Association's composer of the Year in 2005, which included a commission for a set of songs for voice and piano with texts by Oregon poets that was performed at the OMTA State Conference. He has written works for Sound Moves, Matt Cooper, the DeRosa Ensemble, and the Grande Ronde Symphony performed his multi-media collaboration dealing with contemporary interpretations of the Twelve Labors of Herakles. McKinnon has written electronic music compositions for the theater, and is director of the Electronic Music Lab at EOU. His research interests include Community Music, and the introduction of "world and popular music" in traditional first and second-year theory courses. He was an Instructor in the Waseda (Japan)/Oregon Exchange Program and has studied music in Thailand.
Recently, McKinnon spent the fall of 2010 at the University of Edinburgh, Scotland, where he was a visiting scholar in the MSc Music in the Community Program.  His short article "The Silk Road to Scotland", about the program was published in the SAME Journal in Scotland in October 2011.
Loso Hall 136, # 541-962-3592, jmckinno@eou.edu
Peter Wordelman,
DMA is currently Professor of Music at Eastern Oregon University, where he teaches applied voice, conducts the EOU Chamber Choir, the Union County Children's Choir and teaches conducting.  He is currently also serving as Associate Dean of Arts and Sciences.
Peter Wordelman holds a doctorate in conducting and a masters degree in voice from the University of Arizona, and a B.M. in voice from Oberlin College Conservatory of Music. He is a 2001-02 Fulbright scholarship recipient to Ecuador.  While in Ecuador he served as a guest faculty member at the Universidad Central and taught choral conducting classes to Ecuadorian choral directors. He was the 2001 recipient for the Distinguished Instructional Faculty Award at Eastern Oregon University.  He is the editor of a multicultural choral series published by earthsongs titled "Canciones del mundo."  Dr. Wordelman is a past member of the faculty of the Interlochen Arts Camp and was a guest faculty member at the Universidad San Francisco de Quito in Ecuador during the spring of 2000.
As a teacher, he has taken over 140 Eastern Oregon University Students on international tours and educational outreach programs.  Those locations include:  Eastern Europe (1998), Ecuador (2001,2003, 2004), and China (2007).
As a conductor, he participated in the Oregon Bach Festival during the summer of 1997. He is an active adjudicator and guest conductor who has been invited to festivals in Washington, Montana, Idaho, Alaska and Oregon, and conducted a multicultural choral music reading session at the National American Choral Directors Association convention in 1997. As a singer, he performs frequently in eastern Oregon and was invited to the Rome Festival in Italy during the summer of 1995 to perform the role of Dr. Falke in "Die Fledermaus."
Loso 142, #541-962-3352, pwordelm@eou.edu
Dr. Matt Cooper
Dr. Cooper earned his DMA and MM in Piano Performance and Literature (with a Cognate Area in Jazz Studies) from the College-Conservatory of Music of the University of Cincinnati, and his B.Mus. in Piano Performance summa cum laude from the University of Oregon. He is active as a jazz as well as classical pianist, and is the author of Duke Ellington as Pianist: A Study in Styles (College Music Society, 2013). He was a keynote speaker and recitalist at the International Duke Ellington Conference in Amsterdam in 2014, and was also a speaker and performer at the International Ellington Conference in Woking, England in 2012.
As a jazz pianist, he won third place prizes in the 1988 Thelonious Monk International Piano Competition and the 1988 Great American Jazz Piano Competition, and has toured with Woody Herman's Young Thundering Herd and his performing with Eddie Harris, Nancy King, Clark Terry, Howard Levy, Jamey Aebersold, Les Elgart, the Nelson Riddle Orchestra, and many others. Since 2000, he has concertized several times in the Russian Far East and in 2004 he recorded an album of jazz sextet originals titled Clovis, featuring bassist Glen Moore of the renowned jazz group "Oregon." One track from this album won a JPF Music Award for being one of the top Best Jazz Instrumental Songs in 2009. During his 2014 visit to Amsterdam, he was interviewed on Dutch television and radio and his performances were recorded for broadcast by dJazz television network.
As a classical pianist, Dr. Cooper has performed concertos with the Inland Northwest Musicians, Oregon East Symphony, Grande Ronde Symphony, and the Russian chamber orchestra Gloria. He has appeared throughout Oregon, Washington and Idaho both as a solo and collaborative artist, as well as performing recitals at Drake University (Iowa) and Gustavus Adolphus College (Minnesota). Other recitals include the International Festival of Creative Pianists; Elsinore Theater Recital Series; Piano Duet Festival by the Sea; Oregon and Washington State Music Teachers conferences; numerous faculty solo and chamber recitals at EOU, and concerts with the Columbia Trio. His piano duet performances with Beth Tomassetti have been heard on Northwest Public Radio, on two concert tours throughout Oregon, and on compact disc.
Dr. Cooper also earned a diploma at the Intensive Tango Seminar at the Conservatorio Argentino Galvan in Buenos Aires, Argentina and has also studied the Taubman approach to piano technique for the past twelve years, including two intensive summer symposia at Princeton University. He has performed in master classes for artists such as Menahem Pressler, Leon Fleisher, Béla Siki, and Gwendolyn Koldofsky. He is a Past President of Oregon Music Teachers Association as well as a frequent adjudicator at MTNA-affiliated festivals and competitions, and has taught at Eastern Oregon University since 1991.
Loso Hall 138, #541-962-3559, mcooper@eou.edu , mattcooperpiano.com
Adjunct Faculty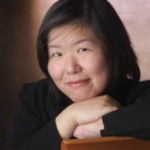 Dr. Mio Aoike
Mio Aoike holds a doctorate in piano performance from the University of Oregon, an MA degree in piano from the University of Southern California, and a BA from Reed College in Portland, Oregon. Her serious training in music started in graduate school, where she studied piano performance and keyboard collaborative arts and served as a graduate teaching fellow in vocal and instrumental studios. She has studied both piano and accompanying with Nellie Tholen, Stewart Gordon, Daniel Pollack, Alan Smith, and Victor Steinhardt. Aoike spent her early years abroad, participating in international music festivals and studying with teachers in Japan, Jordan, and Venezuela. Since settling in the United States, she has won awards and honors including: semi-finalist at the Portland Chamber Piano Competition, finalist at the Iizuka International Competition in Fukuoka, Japan, and finalist at the Hilton Head International Piano Competition.
As a member of the Uchida/Aoike Piano Duo, and winner of the Ladies Musical Club of Seattle competition, she toured throughout Oregon, Washington and Kyoto. She also toured with the Oregon Breeze Chamber Trio. She has appeared as a soloist with the Portland Chamber Orchestra and Grande Ronde Symphony Orchestra and participated in master classes of renowned artists, including: Joel Shapiro, David Bar-Illan, and David Shifrin. Aoike collaborates with artists at recitals and competitions organized by Music Teachers National Association, Oregon Music Education Association, and National Association of Teachers of Singing.
Since her appointment at Eastern Oregon University, she has been involved with various student recitals and concerts, including the Chamber Music Series, Missoula Children's Theater, and EOU musical productions: The Last Five Years, The Phantom of the Opera, and Titanic. She also serves as an online instructor of music where she is constantly challenged by modern computer technology. She is an active member of the Oregon Music Teachers' Association and was recently appointed chair of the Baroque Festival of the Blue Mountain District.
CSA 203, #541-962-3747,  maoike@eou.edu
Greg Johnson
Adjunct Saxophone Instructor
BM in Jazz Studies, University of North Texas, Greg Johnson is an active saxophonist in Northeast Oregon, playing jazz, rock, blues and classical music in a variety of contexts. While at the University of North Texas, he studied with James Riggs and was a member of the Two O' Clock Lab Band and the Dallas Jazz Orchestra. Johnson was the winner of the 1987 Region IV North American Saxophone Alliance Young Artist Competition and has performed with Pete Christlieb, Bobby Shew, Gary Foster, Richie Cole and Jeff Coffin.
Loso Hall, gjohnson2@eou.edu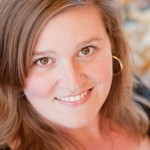 Jamie Jacobson is an Instructor of music for Eastern Oregon University and owns and operates a local private voice studio.  Mrs. Jacobson works with singers of all kinds, ranging from children to adults, from beginners to professionals with most of her students centered in the music department at EOU. She is extremely skilled at creating a course of study that serves each student's unique needs.  Her former students are professional singers, voice teachers, choral conductors, music educators, church musicians, and early childhood music specialists.  Many have gone on to win awards, compete on the vocal stage, become music educators, and continue their vocal education beyond their four year degree.
Jamie Jacobson is a Certified Instructor of Somatic Voicework. Somatic Voicework™ The LoVetri Method is a body-based method of vocal training that draws from many disciplines. It is based upon voice science and medicine as well as traditional classical vocal training, complementary modalities such as yoga, movement, dance, acting, and speech training, and various bodywork approaches. Somatic Voicework™ is unique in that all of the vocal exercises are focused on function. It is based upon what the voice is doing, not just how the voice sounds.  This specific training has given Jamie the ability to "cross-train" vocalists to be comfortable in contrasting vocal qualities necessary for appropriate expression in various styles.
During her time at EOU, Jamie has had the opportunity to work with the Union County Children's Choir, many local church choirs, serve as an adjudicator for several district solo and small ensemble contests, and is often invited to present workshops to local schools as well as extended education for current public school music teachers.
On the musical theatre stage, Mrs. Jacobson has been the music director or vocal coach for both community and EOU musical theatre productions including Fiddler on the Roof, Seven Brides for Seven Brothers, White Christmas, Little Women, Assassins, Phantom of the Opera, Les Miserables, The Secret Garden, and Jekyll and Hyde.
Jamie holds a Bachelor of Science degree in Music with an emphasis in vocal performance from Eastern Oregon University where she was presented with the Outstanding Music Student award in 2001. She then attended graduate school at Boise State University where she completed coursework towards a master in music degree in vocal pedagogy.  She is an active member of the Cascade Chapter of the National Association of Teachers of Singing (NATS) and seeks annual professional development based in vocal science and pedagogy in order to provide up to date instruction for her studio students.
Loso Hall, #541-962-3464,  jjacobso@eou.edu
Duane Boyer  – (Guitar and Banjo)
Loso Hall 134, #541-962-3855, dboyer@eou.edu
Lanetta Paul  – (Organ, Community Choir Accompanist)
Loso Hall 134, #541-962-3855, lpaul@eou.edu
Luke McKern  – (African Drumming – Guitar)
Loso Hall, #541-962-3199, lmckern@eou.edu