Faculty & Staff
EOU Faculty & Staff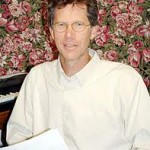 John McKinnon
(Advanced Theory, Composition and Arranging, Brass Pedagogy, World Music and Ethnomusicology, Electronic Music):
Since coming to Eastern Oregon University, McKinnon has had several of his compositions for chamber ensembles, wind ensemble and orchestra performed throughout the Pacific Northwest. A composition, entitled The Seven Sisters of Sleep, was performed by Third Angle Ensemble in Portland, Oregon during the spring of 2010, and at the 2004 Oregon Bach Festival.  McKinnon was selected as the Oregon Music Teachers Association's composer of the Year in 2005, which included a commission for a set of songs for voice and piano with texts by Oregon poets that was performed at the OMTA State Conference. He has written works for Sound Moves, Matt Cooper, the DeRosa Ensemble, and the Grande Ronde Symphony performed his multi-media collaboration dealing with contemporary interpretations of the Twelve Labors of Herakles. McKinnon has written electronic music compositions for the theater, and is director of the Electronic Music Lab at EOU. His research interests include Community Music, and the introduction of "world and popular music" in traditional first and second-year theory courses. He was an Instructor in the Waseda (Japan)/Oregon Exchange Program and has studied music in Thailand.
Recently, McKinnon spent the fall of 2010 at the University of Edinburgh, Scotland, where he was a visiting scholar in the MSc Music in the Community Program.  His short article "The Silk Road to Scotland", about the program was published in the SAME Journal in Scotland in October 2011.
Loso Hall 136, # 541-962-3592, jmckinno@eou.edu
Peter Wordelman,
DMA is currently Professor of Music at Eastern Oregon University, where he teaches applied voice, conducts the EOU Chamber Choir, the Union County Children's Choir and teaches conducting.  He is currently also serving as Associate Dean of Arts and Sciences.
Peter Wordelman holds a doctorate in conducting and a masters degree in voice from the University of Arizona, and a B.M. in voice from Oberlin College Conservatory of Music. He is a 2001-02 Fulbright scholarship recipient to Ecuador.  While in Ecuador he served as a guest faculty member at the Universidad Central and taught choral conducting classes to Ecuadorian choral directors. He was the 2001 recipient for the Distinguished Instructional Faculty Award at Eastern Oregon University.  He is the editor of a multicultural choral series published by earthsongs titled "Canciones del mundo."  Dr. Wordelman is a past member of the faculty of the Interlochen Arts Camp and was a guest faculty member at the Universidad San Francisco de Quito in Ecuador during the spring of 2000.
As a teacher, he has taken over 140 Eastern Oregon University Students on international tours and educational outreach programs.  Those locations include:  Eastern Europe (1998), Ecuador (2001,2003, 2004), and China (2007).
As a conductor, he participated in the Oregon Bach Festival during the summer of 1997. He is an active adjudicator and guest conductor who has been invited to festivals in Washington, Montana, Idaho, Alaska and Oregon, and conducted a multicultural choral music reading session at the National American Choral Directors Association convention in 1997. As a singer, he performs frequently in eastern Oregon and was invited to the Rome Festival in Italy during the summer of 1995 to perform the role of Dr. Falke in "Die Fledermaus."
Ackerman #
Dr. Matt Cooper
Dr. Cooper, earned his DMA in Piano Performance and Literature, with a Cognate Area in Jazz Studies, from the College-Conservatory of Music of the University of Cincinnati in 1994.  Active as a jazz as well as classical pianist, he won third place prizes in the 1988 Thelonious Monk International Piano Competition and the 1988 Great American Jazz Piano Competition. As a jazz pianist, he has toured with Woody Herman's Young Thundering Herd and performed with Eddie Harris, Nancy King, Clark Terry, Howard Levy, Jamey Aebersold, Les Elgart, the Nelson Riddle Orchestra, among others. He has visited Russia three times to perform jazz and classical concerts (sometimes combined) in major concert halls of several of the largest cities of the Far East region. He recorded an album of jazz sextet originals titled Clovis, featuring bassist Glen Moore of the renowned jazz group "Oregon." One track from this album won a JPF Music Award for being one of the top three in the category of "Best Jazz Instrumental Song" in 2009. His book Duke Ellington as Pianist: A Study in Styles, featuring some 60 pages of original transcriptions of Ellington piano solos, is due for publication by the College Music Society in autumn of 2012, and in May of 2012 he traveled to England where he presented his Ellington research and gave several jazz concerts with British musicians at the international conference of the Duke Ellington Society of the UK.
As a classical pianist, Dr. Cooper has performed concerto appearances with several orchestras of the Inland Northwest (Oregon East Symphony, Grande Ronde Symphony, and Inland Northwest Musicians) and with the Russian chamber orchestra Gloria. He has appeared throughout Oregon, Washington and Idaho both as a solo and collaborative artist, including many festivals and recital series (International Festival of Creative Pianists, Elsinore Theater Recital Series, Piano Duet Festival by the Sea), appearances at Oregon and Washington State Music Teachers conferences, and concerts with his own Columbia Trio. His piano duet performances with Beth Tomassetti have been heard on Northwest Public Radio, on two concert tours throughout Oregon, and on compact   disc. He earned a diploma at the Intensive Tango Seminar at the Conservatory Argentino Galvan in Buenos Aires, Argentina and has also studied the Taubman approach to piano technique for the past nine years. He has performed in master classes for Menahem Pressler, Leon Fleisher, Béla Siki, and many others. His most recent solo recitals have explored the theme of improvisation, in genres ranging from Baroque to modern, and jazz to tango, in recitals in Oregon, Minnesota, and Iowa. A frequent adjudicator for MTNA-affiliated events throughout the Northwest, he has taught at Eastern Oregon University since 1991.
Loso Hall 138, #541-962-3559, mcooper@eou.edu , mattcooperpiano.com
Dr. Leandro Espinosa
Composer, conductor, and cellist Leandro Espinosa was born in Monterrey, Nuevo León (Mexico) in 1955, and studied composition at the Escuela Formativa por las Artes with Nicandro Tamez from 1974-77. He continued his studies in Mexico City with Manuel Enríquez at the CENIDIM (National Center for Musical Research, Documentation and Information).
In 1980 continued his studies in England, where his teachers included Alfred Nieman at the Guildhall School of Music and Drama, as well as Melanie Daiken and Pawlu Grech at the Morley College. From 1983 to 1986 became a scholarship student of the Fonds Alex De Vries of Belgium located in Antwerp.  Further studies in the USA included a Masters in Orchestral Conducting at the Peabody Conservatory with Professors Gustav Meier and Markand Thakar and a Doctorate in Musical Composition at the University of Missouri-Kansas City with Professors James Mobberley, Chen Yi and Paul Rudy.
Dr. Espinosa is a member of the Oxford Round Table, participating during the sessions of 2006 with his work Approaching a Possible Redefinition of the Arts and Sciences presented at the Oxford Union during the summer of 2006 and published by the Forum on Public Policy Online (Winter 2007 edition).  His work Music Serialism, An Alternative Approach is published by VDM Verlag Dr. Müller (2010).
Mr. Espinosa is the Music Director of the Grande Ronde Symphony Orchestra at Eastern Oregon University, where he currently serves as Associate Professor of Music. He is former Music Director of the Musica Nova Ensemble at the University of Missouri-Kansas City, and also former Assistant Conductor of the Peabody Camerata and the Independence Symphony.  He has been Associate Professor of Cello at the Superior School of Music and Dance of Monterrey (Mexico) and a former member of the Philharmonic Orchestra of the City of Mexico.
Loso Hall 145, #541-962-3234 , lespinos@eou.edu, http://espinosacomposer.com/
Dr. Teun B. Fetz
Teun Fetz, DMA, is currently Associate Professor of Music and Director of Percussion Studies at Eastern Oregon University, in La Grande, Oregon. He has taught at EOU since 2004. Courses taught at EOU include: applied percussion and drumset lessons, African hand drumming, Director of the EOU Drumline, Director of the EOU Percussion Ensemble, Conductor of the EOU Community Symphonic Band, Music Literature, Music Education courses, Musicianship, Elements of Music and Conducting.
Teun Fetz earned his Doctorate of Musical Arts in percussion performance from the University of Illinois, Urbana-Champaign, his Masters of Music Degree in Percussion Performance from the University of Michigan, and his Bachelor of Music in Percussion Performance and Music Education from the University of Oregon. He has been a private percussion instructor in Oregon, Michigan, and Illinois. Dr. Fetz served as a teaching assistant in percussion methods and youth ensembles at the University of Michigan, and marching percussion/steel band Doctoral Teaching Assistant at the University of Illinois. He was the recipient of the Edgard Varese Percussion Award in 2001 at the University of Illinois, and was also the winner of the Concerto Competition at U of I, and was a featured marimba soloist with the orchestra. Dr. Fetz has been an active performer in Oregon, Michigan, and Illinois, and has performed recently with the Illinois Symphony Orchestra (Springfield, IL), the United States Air Force Band of Mid-America, Scott AFB (O'Fallon, IL), and Sinfonia Da Camera (Urbana, IL).
Before coming to Eastern Oregon University, Dr. Fetz was an Adjunct Professor of Percussion at Millikin University in Decatur, Illinois, and was also the percussion instructor for several summers at the Illinois Summer Youth Music Program in Urbana, Illinois, and the Yamaha Bands of America Summer Symposium in Normal, IL.
He has studied with many instructors, including Ricardo Flores, Salvatore Rabbio, Gerald Cleaver, Jeffrey Peyton, Charles Dowd, Julie Spencer, Alan Keown, Matt Savage, William Moersch, Thomas Siwe, and Dr. Michael Udow. He has also performed for several master classes, including those for members of the Chicago, Cleveland, and Boston Symphony Orchestras, and one for international marimba virtuoso, Keiko Abe. He has played drumset for many small groups and combos in all styles of music. He is the current first call drummer for: the Matt Cooper X-tet, Porter and the Pale Ale's, The Depot Street Syncopaters, and Red Hot and Blue combo.
Teun has conducted EOU Musical Theatre productions The Secret Garden in 2013 and Les Miserables in 2014. He regularly conducts the EOU Symphonic Band and Percussion Ensemble as well as guest conductor of the EOSSMAmiddle and high school band festivals.
In addition to his teaching duties, Dr. Fetz is the Percussion Coordinator for the Grande Ronde Symphony Orchestra and Principal Timpanist with the Oregon East Symphony Orchestra in Pendleton. Teun recently performed as timpanist with the Rose City Chamber Orchestra in Portland, OR. And the Mid-Columbia Symphony Orchestra in Tri-Cities, WA. And drumset performances with Brady Goss. Teun is also a certified Oregon Band Directors Association Adjudicator.
Loso Hall 142, #541-962-3105, tfetz@eou.edu
Adjunct Faculty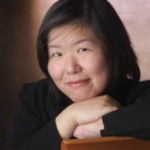 Dr. Mio Aoike
Mio Aoike holds a doctorate in piano performance from the University of Oregon, an MA degree in piano from the University of Southern California, and a BA from Reed College in Portland, Oregon. Her serious training in music started in graduate school, where she studied piano performance and keyboard collaborative arts and served as a graduate teaching fellow in vocal and instrumental studios. She has studied both piano and accompanying with Nellie Tholen, Stewart Gordon, Daniel Pollack, Alan Smith, and Victor Steinhardt. Aoike spent her early years abroad, participating in international music festivals and studying with teachers in Japan, Jordan, and Venezuela. Since settling in the United States, she has won awards and honors including: semi-finalist at the Portland Chamber Piano Competition, finalist at the Iizuka International Competition in Fukuoka, Japan, and finalist at the Hilton Head International Piano Competition.
As a member of the Uchida/Aoike Piano Duo, and winner of the Ladies Musical Club of Seattle competition, she toured throughout Oregon, Washington and Kyoto. She also toured with the Oregon Breeze Chamber Trio. She has appeared as a soloist with the Portland Chamber Orchestra and Grande Ronde Symphony Orchestra and participated in master classes of renowned artists, including: Joel Shapiro, David Bar-Illan, and David Shifrin. Aoike collaborates with artists at recitals and competitions organized by Music Teachers National Association, Oregon Music Education Association, and National Association of Teachers of Singing.
Since her appointment at Eastern Oregon University, she has been involved with various student recitals and concerts, including the Chamber Music Series, Missoula Children's Theater, and EOU musical productions: The Last Five Years, The Phantom of the Opera, and Titanic. She also serves as an online instructor of music where she is constantly challenged by modern computer technology. She is an active member of the Oregon Music Teachers' Association and was recently appointed chair of the Baroque Festival of the Blue Mountain District.
CSA 203, #541-962-3747,  maoike@eou.edu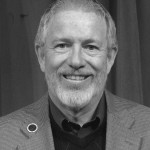 J. Michael Frasier
An adjunct instructor in Music since 2002, J. Michael Frasier holds a Bachelor's Degree in Choral Music Education from Central Washington State College and a Master's of Music in Vocal Performance from Eastern Washington University. At EOU he is responsible for teaching courses in Music Education, Vocal Pedagogy, Choral Music Methods and conducting both the EOU Women's Choir and the Grande Ronde Community Choir. His teaching experience includes thirty-years of public school teaching where he oversaw a dynamic choral program along with teaching classes in Musical Theatre, Drama, and Leadership. In 2002 he was honored as Union County Educator of the Year.Choirs under his direction have been recipient of many honors including 1stplace at the Oregon State High School Choir Championships in 2001, 2002, and 2003 and numerous awards in Vocal Jazz, and Musical Theatre.
Other conducting experience includes serving as Music Director for the Union County Children's Choir, the United Methodist Church choir, The First Presbyterian Church Choir, the Blue Mountain Barbershop Chorus and serving as guest conductor of the Oregon East Symphony Chorale. He has also conducted performance tours of the British Isles, Central Europe and throughout the United States.
Mr. Frasier's performance resume has focused primarily on musical theatre genres. He has appeared on stage in over forty productions including leading/featured  roles in Sweeney Todd, Music Man, 1776, Secret Garden, Titanic, Pippin, Man of La Mancha, Jesus Christ Superstar, Bartered Bride, and HMS Pinafore. He has also appeared as a soloist with the Oregon Youth Philharmonic, the Grande Ronde Symphony Orchestra, and the Inland Northwest Orchestra.
Active in the American Choral Director's Association (ACDA) and the National Association for Music Education (NAfME), Mr. Frasier is Past President of the Northwestern Division of ACDA (2004-2006). A past presenter at both ACDA and OMEA conferences, Mr. Frasier is in demand as an adjudicator and clinician throughout the west. During the summer of 2002 he spent three weeks as a visiting teacher in Ecuador where he worked with teachers and students at the Colegio Americano De Quito, Conservatorio Nacional "Jose Maria Rodriguez" de la ciudad de Cuenca, and with adult conducting students.
Loso Hall, #541-962-3463, mfrasier@eou.edu 
Greg Johnson
Adjunct Saxophone Instructor
BM in Jazz Studies, University of North Texas, Greg Johnson is an active saxophonist in Northeast Oregon, playing jazz, rock, blues and classical music in a variety of contexts. While at the University of North Texas, he studied with James Riggs and was a member of the Two O' Clock Lab Band and the Dallas Jazz Orchestra. Johnson was the winner of the 1987 Region IV North American Saxophone Alliance Young Artist Competition and has performed with Pete Christlieb, Bobby Shew, Gary Foster, Richie Cole and Jeff Coffin.
Loso Hall, gjohnson2@eou.edu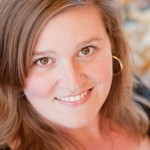 Jamie Jacobson is an instructor of music for Eastern Oregon University.  She is a voice teacher and vocal coach who has taught over a thousand adolescent singers, student actors, children, and recreational singers while living in the Pacific Northwest, mostly La Grande, Oregon. Her former students are professional singers, voice teachers, choral conductors, music educators, church musicians, and early childhood music specialists.  Many have gone on to win awards, compete on the vocal stage, become music educators, and continue their vocal education beyond their four year degree.
As a vocal instructor, Jamie works with many different genres of music.  There is a heavy emphasis in the studio on musical theatre, classical, and opera, however, there is the occasional student who has specific technique attention in order to continue in their popular music performances as well.  Being a current member of the National Association of Teachers of Singing (NATS), allows Jamie to keep up with the latest ideas and trends in vocal production in all singing styles.
On the musical theatre stage, Mrs. Jacobson has been the music director and vocal coach for the Elgin Opera House's productions of Into the Woods, Fiddler on the Roof, Seven Brides for Seven Brothers, and White Christmas.  She filled the role of vocal coach and music director at Eastern Oregon University for such shows as Little Women, Assassins, Phantom of the Opera, and The Secret Garden along with others and is looking forward to coaching the soloists for the Spring 2014 production of Les Miserables at EOU.
During her time at EOU, Jamie has had the opportunity to work with the Union County Children's Choir, act as adjudicator for several district solo and small ensemble contests, and is often invited to present workshops to local schools as well as extended education for current music teachers.  She was the owner and teacher for Kindermusik with Miss Jamie in La Grande offering her the opportunity to work with people of all ages to share her passion of singing.
Jamie holds a Bachelor of Science degree in Music with an emphasis in vocal performance from Eastern Oregon University where she was presented with the Outstanding Music Student award in 2001. She then attended graduate school at Boise State University where she completed coursework towards a master in music degree in vocal pedagogy.
Loso Hall, #541-962-3464,  jjacobso@eou.edu
Duane Boyer  – (Guitar and Banjo)
Loso Hall 134, #541-962-3855, dboyer@eou.edu
Katherine Fetz  - (Woodwinds, Elementary Music Methods)
Loso Hall 134, #541-962-3855, kfetz@eou.edu
Lanetta Paul  – (Organ, Community Choir Accompanist)
Loso Hall 134, #541-962-3855, lpaul@eou.edu
Luke McKern  – (African Drumming – Guitar)
Loso Hall, #541-962-3199, lmckern@eou.edu