Building community through business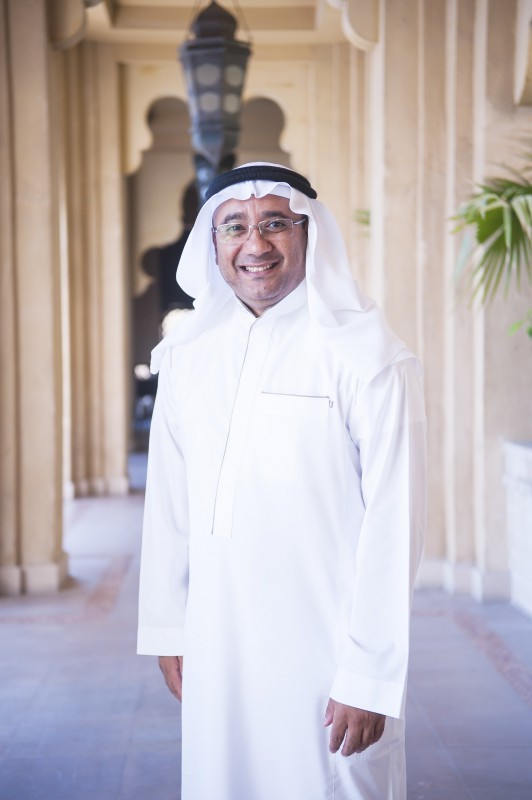 Public relations was a developing industry in the Middle East and Northern Africa when Mohamed Al Ayed, '91, returned home to Saudi Arabia in the early 1990s.
His modern languages degree from Eastern Oregon University (then Eastern Oregon State College) soon translated into an expertise in communications of all kinds, and Al Ayed founded Trans-Arabian Creative Communications (TRACCS) in 1998.
He has served as president and CEO of the company for nearly two decades. The first of its kind in the country and now the largest in that part of the world, TRACCS employs 275 professionals across 13 countries.
"We founded TRACCS with one simple goal in mind – build an indigenous Arab public relations industry that is from the region and for the region," Al Ayed said. "Today, I can say with a great sense of pride that TRACCS is the only public relations practice with a sustained commitment to nurturing the talent of young communicators across the Middle East and North Africa (MENA) region. In fact, we are home to the largest pool of Arabic-speaking PR professionals within the global industry, with 85% of our colleagues being native Arabic speakers."
Their clients include government, corporate and multinational organizations that make the most of a long list of public relations services.
"Our passion for communicating with a purpose has allowed us to deliver some great work for our clients, which has also garnered industry recognition on multiple occasions," Al Ayed said.
The TRACCS team has earned more than 75 international awards and continues to climb the ranks of The Holmes Report's annual list of Top 250 Public Relations Firms in the world. The only MENA-based communications firm on the prestigious list, TRACCS currently ranks No. 113.
Al Ayed said his time at EOU was instrumental in both preparing him for his career and shaping his personal growth and development.
"I truly believe [EOU] has been a real launch pad for my journey, which began with being a student, then an employee in the corporate world, then an entrepreneur and the founder of TRACCS, and growing it to where it is today," he said. "Beyond the quality education and overall university experience that EOU provided me, I cherish some of the best moments of my life with many special people, some of whom I am still in contact with today."
"TRACCS is the only public relations practice with a sustained commitment to nurturing the talent of young communicators across the Middle East and North Africa (MENA) region."
Giving back is ingrained in Al Ayed's cultural values, and he said making a difference in his community comes with its own sense of fulfillment. To that end, he's established a series of programs focused on empowering rising communicators and entrepreneurs.
The Jeddah Entrepreneurs Meet and Competition brings together business know-how, hands-on experience and seed money for women entrepreneurs in Saudi Arabia. Participants  present innovative business ideas or existing businesses within three categories: social entrepreneurship, manufacturing and production, and educational and lifestyle development.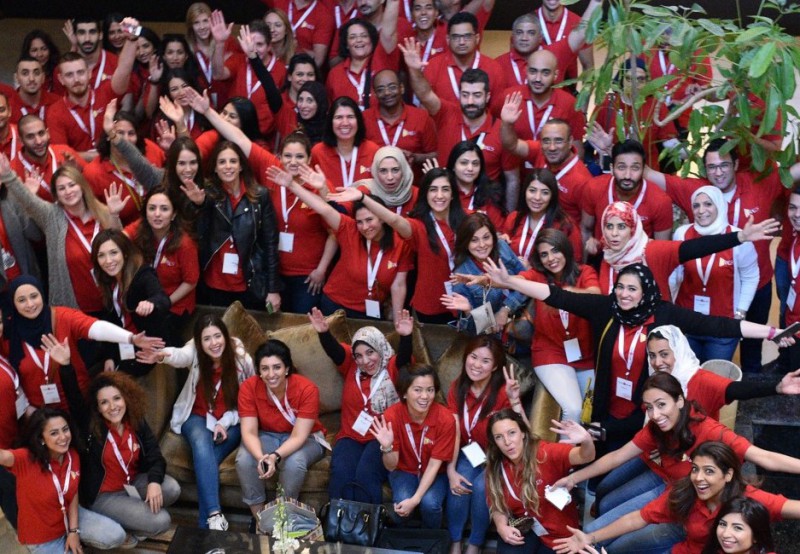 In return, they receive access to resources to grow their businesses.
Another initiative, called "Driver's Seat," is an award-winning educational program that teaches university students the importance and value of public relations as a strategic business tool. The program shows students how effective communications can be used to engage and influence audiences, and steer companies to success. The one-day workshop was launched in 2013 and built around key exercises, such as role playing and simulation of the PR function within an organization.
"We launched the program to further our commitment to building the public relations industry in the region by fostering and nurturing regional communications talent," Al Ayed said. "TRACCS rolled out its inaugural Driver's Seat workshop at King Abdulaziz University, and has since successfully organized this program across various educational institutions in the region."
To date, more than 700 students have attended the event. TRACCS also runs a host of internships and co-op programs.
"Success cannot be measured in achievements only," Al Ayed said. "It needs to be anchored to a sense of purpose, maturity and spirit, which I believe form the essence of a truly successful individual."