Sociology Faculty
Jennifer Puentes, Ph.D.

Assistant Professor of Sociology
Office: Ackerman 116
Office phone: 541.962.3819
jpuentes@eou.edu
Jennifer Puentes, Assistant Professor of Sociology, received degrees from Indiana University-Bloomington (M.A. and Ph.D.). Dr. Puentes has been teaching since 2008; classes she teaches include: gender and power, theory, families, inequality and diversity, social psychology, and sociology of food. Her research examines the production of gender, social inequalities, and culture within the context of higher education. Dr. Puentes' current research explores how gender, class, student peer culture, and the organization of culinary arts programs shape students' educational experiences and understandings of the culinary field. She has additional interests in the relationship between the intersections of race, class, and gender with culture.
---
Bill Grigsby, Ph.D.

Associate Professor of Sociology
Ackerman 202F
541.962.3591
bgrigsby@eou.edu
Bill Grigsby received graduate degrees from Washington State University (Ph.D. in Sociology) and the University of Idaho (M.S. in Forest Resources), and has been on the EOU faculty since 2002. His interests and research are interdisciplinary, including the study of technology, the environment, media and propaganda, and international development. Dr. Grigsby also coordinates the social welfare concentration. He has published research on land tenure and property rights issues in Africa, gender and international development, technology adoption and distributed knowledge systems in health care ('telehealth' networks), and is currently focused on the relationship between democratic institutions and commercial news media. Bill is a co-founder of Haven from Hunger, a student-run, faculty-supervised service learning and community development initiative. Classes he teaches include social problems, social welfare, the environment, international development and gender, media, politics and propaganda, theory, and news. He likes topography, tennis, travel, and time–nature's way of keeping everything from happening at once (unless it's finals week).
---
Nelda Nix-McCray, Ph.D.
Adjunct Online Instructor
nnimccr@eou.edu
Dr. Nelda Nix-McCray is an associate professor of Sociology in the Business, Social Sciences, and Wellness Division at the Community College of Baltimore County, Baltimore, Maryland, where she has taught since 1999. Her M.A. degree in sociology, also from Morgan State, was awarded in 1992. Dr. McCray has over 12 years of demonstrated teaching excellence in the traditional classroom setting and in on-line teaching and is proficient in both Web-CT and Blackboard technology. An active proponent and continuing student herself of the potential of on-line instruction, Dr. McCray joined EOU as an instructor for distance education in 2006, and offers several regular on-line courses at EOU in General Sociology, Inequality and Diversity, Social Welfare, and Social Psychology.
---
Paula Wenell, MA
Adjunct Instructor 
Online instruction only
Email: pwenell@eou.edu
Paula Wenell, MA, is a distance education and online adjunct Instructor. She received her MA from George Fox University in Family Studies, with an emphasis on Sociology of the Family and Marriage. Along with her teaching she has maintained an active counseling career. She has worked with State agencies, and served on Boards that support the needs of children. She currently teaches upper-division coursework in death and dying, and child abuse and neglect, to support the Anth/Soc social welfare concentration.
---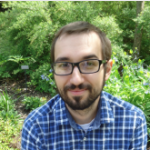 Matt Gougherty, Ph.D.
Adjunct Online Instructor
mgougherty@eou.edu
Matt received his graduate degrees from Indiana University-Bloomington (M.A. and Ph.D.). His teaching and research interests are at the intersections of the sociology of culture, organizations and professions, education, qualitative methods, and theory. Previously he has taught Introduction to Sociology, Social Theory, Sociology of Families, and Culture and Society. Having grown up in Mexico, Germany, and the United States he realizes the importance of cultural diversity and tries to incorporate diverse perspectives in all of his courses. Matt's current research explores the construction of professionalism in a Masters of Public Affairs (MPA) program. He has previously published on inequality in interactions and organizations, and the influence of race, class, and gender on cultural objects. He has several forthcoming co-authored book chapters related to organizations and professional education. In his free time he enjoys listening to obscure music, volunteering, watching "prestige dramas", and fermenting and pickling random food.
---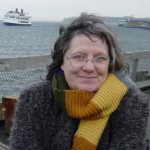 Theresa Power-Drutis, Ph.D.
Adjunct Online Instructor
tpowerdrutis@eou.edu
Theresa has been an adjunct instructor for the EOU Anthropology/Sociology Program since 2014 teaching courses on criminal justice, gender, and poverty. She received a Ph.D. in Leadership Studies from Gonzaga University and a M.Ed. in Technology from Eastern Washington University (EWU). After teaching for several years in EWU's Department of Engineering Technology and Multimedia Design, she returned home to Tacoma where she currently serves as executive director of New Connections. This small, non-profit agency manages a supportive shelter for women and helps people rebuild their lives after incarceration. Theresa co-founded several community organizations including the Lesotho Connection, Hilltop Madrinas, and the Pierce Community Partnership for Transition Services. She also worked in Southern Africa and Afghanistan as a member of educational and development teams. Theresa collaborates on local and international initiatives to address homelessness, incarceration, and the disadvantageous sociodemographic characteristics related to these. Other interests include mediation, carpentry, and community commons/gardens.