Faculty & Staff
Eastern Oregon University Theatre Faculty & Staff
---
Ken Bush
Professor of Theatre
Ken is a Full Professor of Theatre Arts specializing in Acting and Directing. He received his BA in speech and theatre from Colorado State University and his MFA in directing from the Catholic University of America. Ken has also studied at the Neighborhood Playhouse under Sanford Meisner, the Stella Adler Studio with Stella Adler and Mano Siletti, and the Mirror Theatre with Geraldine Page. Ken came to EOU in 1999 to work in a smaller school and a better environment. Recent productions at Eastern include directing Our Town, A Flea In Her Ear, The Lion in Winter and Twelfth Night which received recognition at the 2000 NWDC/ACTF. In 2004, Ken directed the 75th anniversary production of Arms and the Man. In April, 2004, he appeared as Phineaus in Medea. In 2007, he directed Fefu and Her Friends in an "environmental theatre" production that took place at the Stange Manor, one of La Grande's finest historical homes. In the last three years, Ken has directed a comedy, The Foreigner, a Shakespeare, A Midsummer Night's Dream and a musical Evil Dead, the Musical. This year he tries his hand at a farce, No Sex Please, We're British When asked about his greatest achievements, Ken was torn between once consoling a crying Michael Jackson and escorting Jackie Kennedy down the stairs of the New York Public Library on 42nd Street.
---
Kenn Wheeler
Associate Professor of Theatre
Kenn, in his fourteenth year, is an Associate Professor of Theatre Arts who considers himself a theatre generalist. His areas of concentration would include musical theatre, stage management and directing, but he also designs scenery, and teaches acting, theatre history, stage makeup and stage combat. He received his BA from Southern Utah University and his MFA from Michigan State University. Before coming to EOU, Kenn taught at Lansing Community College and Albion College, in Michigan, and Treasure Valley Community College, in Ontario, OR. His most recent project was directing last fall's musical Jekyll and Hyde. In the fall of 2010, Kenn was privileged to direct the first amateur university production of The Phantom of the Opera to be produced in the United States. While some of his favorite projects have included Urinetown the Musical, Into the Woods, Les Miserables, and Much Ado About Nothing, he considers his greatest productions to be his three daughters, Jennifer, Jessica and Jillian. He and his wife, Denise are now working on spoiling the Wheeler grandkids: Valin, Boston, Nathaniel, Oren and most recently, Tobin and Hazel. Plenty of pictures available upon request.
---
Michael Heather
Associate Professor of Theatre
Mike is an Associate Professor of Theatre and program chair here at Eastern Oregon University. Mike teaches Scenic, Costume and Lighting design, Stagecraft, Irish drama, Banned Plays, Theatre History, Introduction to Theatre and advanced studies in Theatre and Film. Mike has also directed such shows as Titanic the Musical, The Crucible and Life is a Dream at EOU. Currently Mike is writing an anthology of plays with supporting material geared to the needs of the design professor and student. Mike earned his MFA from Mason Gross School of the Arts, Rutgers University in Design. He holds a Bachelor of Science in both Theatre and Social Studies/History from Southern Utah University. Mike's goal is to "Tell part of the story" when it comes to design for theatre productions. Previously, towards that end, Mike has been an Assistant Professor of Theatre at Augustana College and Georgetown College, Technical Director for Randolph College, Resident Designer and Technical Director for the Lynchburg Fine Arts Center, Granbury Opera House and Black Hills Community Theatre. Mike has also worked for the "Mouse", Walt Disney Resorts, Entertainment Art at Disneyland as a Consultant/Assistant Art Director. Mike holds memberships in the United States Institute of Theatre Technology (USITT) and the Historical Miniatures Gaming Society.
---
Denise Wheeler
Costume Shop Supervisor
Denise Wheeler's bio still to come..
---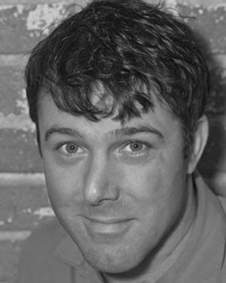 Grant Turner
Guest Director – "King Lear"
Grant Turner has been in over 55 Shakespearean productions and has performed in 32 of the 37 plays in the Canon. He has worked through out the region for theaters such as Artists Repertory and Lakewood Theatre (both in Portland), Bend Shakespeare in the Park, and Willamette Shakespeare, in addition to the Northwest Classical Theatre Company, where he served as Artistic Director for 15 years. In his tenure with the NWCTC, he had the opportunity to work with many Shakespearean luminaries including the Olivier award-winning director Bill Alexander, RSC Associate director Barry Kyle, and actors Michael Pennington, Imogen Stubbs, and Dame Janet Suzman among others. Favorite roles include the title characters in Hamlet, Richard III,Romeo & Juliet, Timon of Athens , as well as Thersites in Troilus & Cressida, Enobarbus in Anthony & Cleopatra, and Iachimo in Cymbeline. Favorite directing credits include, Henry V, Much Ado About Nothing, and The Merchant of Venice.
---
Student Staff for 2015 – 2016
Alexandra Fuller – House Manager
Candi Nielsen – Box Office Manager
Lexi Laird – Box Office Assistant
McKayla Nitz – Costume Shop Assistant
Richard Scott – Theatre Archivist
Tabitha Angier – Scene Shop Assistant
Johann Hoogstraten – Promotions Assistant
Sonja Adams – Promotions Assistant
Cassandra Johnson – Promotions Assistant
Rachel Bentz – McKenzie Theatre Student Technician
Alan Stogin – Assistant McKenzie Theatre Student Technician
Share: