Contract & Policies
Residence Life Contracts & Policies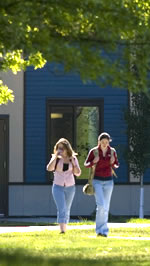 Applicants are encouraged to thoroughly read the Room and Dining Contract before submitting your housing application. The contract is available through the link below.
Residence Life Room and Dining Contract for 2015-2016
If you have any questions regarding the terms and conditions or policies outlined in the contract, please contact our office.
To apply, residents will log into their student portal "Webster" and apply through Residence Life, MyHousing.