Mountaineer Tracks
WEDDINGS
Michael Goings, '12, and Lindsey Bohard were married on Sept. 7, 2019 in Cle Elum, Washington.
BIRTHS
Carolyn, '19, andTim Olmstead welcomed Olivia Olmsted on Dec. 19, 2018 in Tacoma, Washington.
OTHER ANNOUNCEMENTS
Robert M. Vancil, '61, published "April and My Classmates: Growing up in small towns in Northeast Oregon" in 2019.
Dori Kite, '80, joined Red Chair Gallery in downtown Bend as a member artist. Her sculpture work developed through studying art at EOU.
Sammy Fudge, '83, was named principal of Hidden Valley Middle School in Roanoke, Virginia. He brings almost 20 years of experience to the position.
Amy Lay's, '94, watercolor artwork was exhibited in August at Mountain Trails in Jackson Hole, Wyoming.
Allen Morris, '02, exhibited a collection of photographs at the Lee Dam Center for Fine Arts in Marysville, Kansas in August. Now an instructor at the University of Wisconsin-Milwaukee, Morris took his first photography class at EOU and grew up in rural Eastern Oregon.
Michelle Jensen, '06, has begun her first year as principal of Boones Ferry Primary School in Wilsonville.
Deputy Chief Kevin Olson, '13, retired from Valley Regional Fire Authority in Auburn, Washington after 28 years of service.
Maloree Moss, '15, started her first season as head girls' basketball coach at Hermiston High School.
Issac Updike, '15, placed 8th in men's steeplechase at the U.S. Track and Field Championships. Now a sponsored athlete based in Alaska, Updike was the NAIA steeplechase champion his senior year and placed 12th at the Olympic Trials in 2016.
Tyler Zyph, '15, was hired to coach boys' basketball at Pilot Rock High School.
Obituaries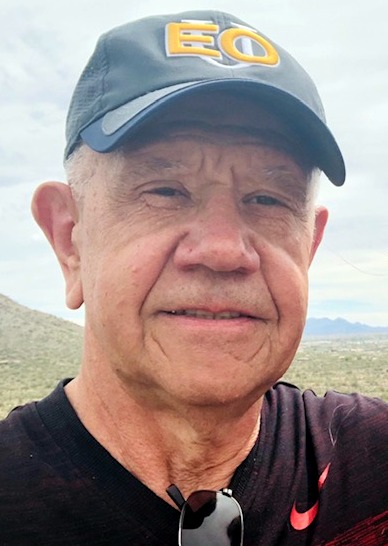 Ted Atkinson, '70, passed away at age 71 on May 1 at his home in La Grande.
He was born in Baker City, and later moved to La Grande. He transferred to EOU in 1967 to play football, and stayed on to complete his master's degree.
Atkinson worked for Boise Cascade before turning his career toward education. He earned his doctorate and became a Professor Emeritus in business. He was active in the National Wildland Firefighters Association and was a proud member of the Northern Cherokee Nation and a descendent of the Osage Nation.
Atkinson enjoyed hunting, fishing, huckleberry picking, coin collecting, improving his timber property and following his grandson's baseball games.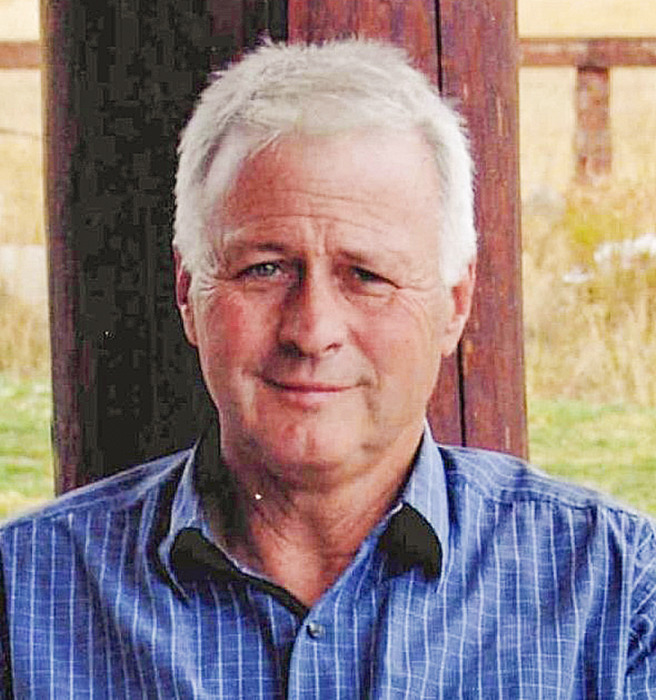 Craig Woodward, '69, passed away on April 24, 2019 in Prineville. His longtime friend, author Rick Steber, wrote the following in his memory:
"He cut a wide swath through a colorful life that extended from winning a National Championship as a wrestler, to becoming a timber baron and cattleman who controlled thousands of acres from the Ochoco Mountains to Central and South America. He was honest, hard working and innovative in his thinking. He never backed down from a bully… He was a devoted husband and family man. On his last day, he drove to Lakeview to watch one of his grandsons play baseball. It is hard to lose a friend like Craig; it is harder yet to go on living without him."
Faculty & Friends
Teddy D. Atkinson, '70
Joy Jones
Joseph W. Larson
1940s
Denver C. Ginsey, '47
Emily L. Theodosiou, '43
1950s
Jim A. Bier, '57
Donald L. Grieger, '57
Georgia E. Lind, '53
1960s
Eleanor G. Brownton, '67
Patty L. Grimes, '69
Douglas Romaine, '63
Randy L. Simmons, '69
Elton Sorensen, '62
Barbara Unck, '64
Faith J. Westenskow, '60
Craig A. Woodward, '69
1970s
Bruce D. Craig, '77
Doris E. Derrick, '70
Gail L. Horning, '72
Kathryn A. Merrick, '73
1980s
Miriam K. Aschim, '80
Ronald E. Prindle, '86
Virginia A. Salter, '89
Gary D. Searles, '83\
1990s
Ronald S. Blincoe, '91
Julie R. Gregory, '92
Kenneth D. Kennedy, '97
Judy Perkins, '92
Catherine J. Sass, '92
2000s
Elizabeth H. Tucker, '06
Richard F. Zita, '06\
2010s
Michael J. Berryman, '11
Lorili L. Mack, '17
Additional Alumni
Mark Brownton
Derrick A. Coates
Tony Joe Escalera
Elisabeth Foley
Marjorie Masterson
Emory A. Moore
Gordon Osborne