Donor Spotlight: James Gorham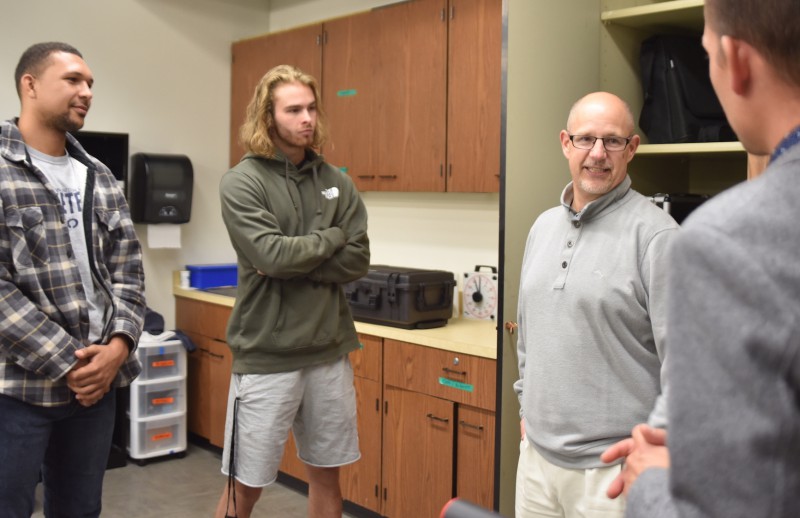 Part of something bigger
A new business in his old hometown inspired James Gorham, '95, to get involved in the EOU Foundation. Now, more than 10 years later, the business is thriving and Gorham is a member of the EOU Foundation Board of Directors.
After graduation, he earned his master's in physical therapy and opened his own clinic in Sherwood, Oregon. When he moved back to La Grande in 2007 to be near family, Gorham quickly got involved in the community that raised him.
"I felt like I needed to give back to the place that had made me who I am," he said. "It was a difficult time at the university and I wanted to be a part of helping turn things around."
As one of the owners of Mountain Valley Therapy, Gorham has played a role in strengthening the relationship between local businesses and EOU. He volunteers on the EOU Foundation Scholarship Review Committee, reading hundreds of essays and applications each February. Gorham said he received a Foundation scholarship as a student, when he said tuition cost about $300 a term. Now that his son is an EOU student, that number is closer to $2,500.
"The need for scholarships has risen dramatically," Gorham said. "There's a direct correlation between scholarships available and the number of students who can attend college."
Gorham and his wife Tracey support the Health and Human Performance program, since he studied exercise science and works in the industry. Regardless of their major, though, Gorham said he's eager to show every student how they can be successful at EOU. They give to the Building Champions campaign, in addition to scholarships.
"For me, it's about giving back and knowing that what you're giving goes directly to students who may not otherwise be able to go to college," Gorham said. "Life gets busy and we don't stop to think about it, but if it hadn't been for Eastern I wouldn't have what I do today."
Gorham said his family has lived in the Grande Ronde Valley since the 1870s, and those deep roots keep him committed to improving access and opportunity for students in the region. Alongside his fellow Foundation Trustees, Gorham said he's inspired by the sense of working toward a common goal.
"I really enjoy the teamwork and bringing people together from so many different walks of life for the goal of making EOU better," he said. "Giving of time, giving of ideas — that's altruism, being part of something bigger to make something better."