Man with a Mandolin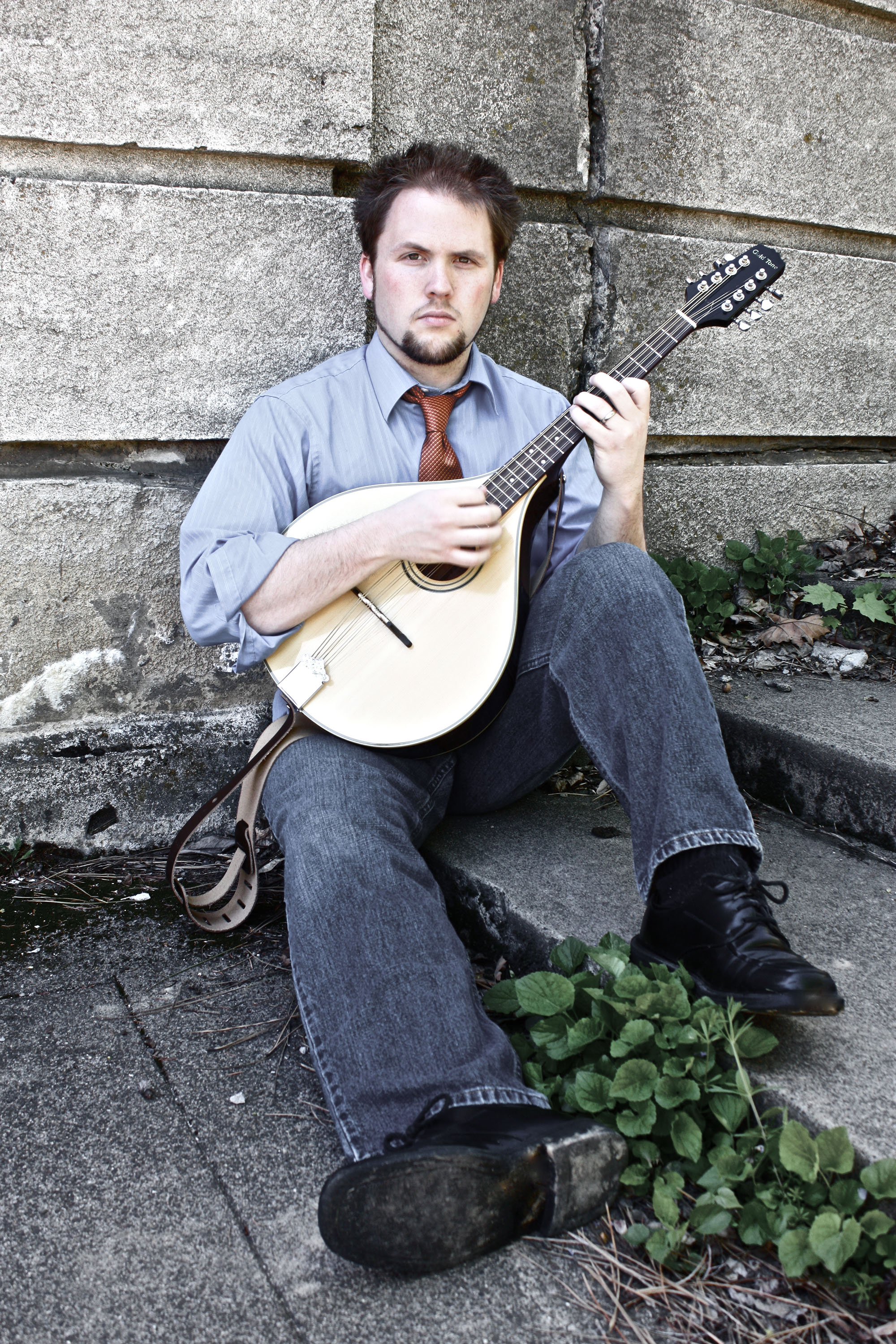 Composer, conductor and mandolinist Jesse Jones, '05 crafts music that is published and performed worldwide. Graduating from EOU with a bachelor's in music, he continued his education with a master's in composition from the University of Oregon, and a Doctorate of Musical Arts from Cornell University. Adding to the ranks of accomplishments, the EOU Alumni Association recognized him in 2017 with the Distinguished Alumnus Award.
"EOU is the best place to get the education I need as a composer," Jones said.
The small music department provided opportunities to participate in choir, orchestra, jazz, African drumming and fiddle ensembles.
"These experiences are things that I probably could not have done at a larger institution without training," he said. "I've been thankful to my teachers for that."
The ensemble Jones created at EOU, String Helix, performed world-style music with eccentric beats defying classification. The group appeared on OPB's Oregon Art Beat and NPR's nationally broadcast radio program, "A Prairie Home Companion with Garrison Keillor."
In 2012, Jones was named a Rome Prize fellow and spent a year at the American Academy in Rome.
"When I decided to become a composer I had lofty dreams for my career, one of which was to teach at a prestigious university," Jones said.
He recently reached that goal, becoming assistant professor of composition at the Oberlin Conservatory.
EOU Music Professor Peter Wordelman, an Oberlin graduate himself, said Jones' music often incorporates a "rhythmic complexity" that matches the caliber of talent available at the conservatory.