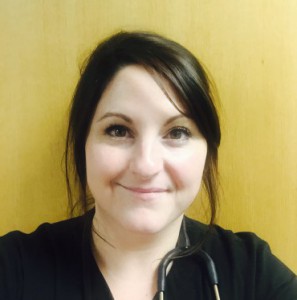 "Eastern Oregon University and the center in John Day have been an all-around amazing experience. I was such a lost soul before meeting my advisor, Chris Cronin. I had minimal educational credits and tons of life experience to present, but I needed a path. Being able to continue my job, being a mother and wife, and maintaining that connection with the distance center was just what I needed: whether it was a phone call to faculty, emailing back and forth, on-site courses, weekend learning or just lending an ear. Eastern Oregon University was the best fit for me. I wouldn't hesitate to recommend EOU as a learning institution and am forever grateful for this experience. It has been an honor to go to school here and I hope that distance education continues to grow and bless the lives of non-traditional students for many years to come!"
Chely Peterson Carpenter
Physical Activity & Health
John Day, Ore.