"My time in the MFA program at EOU was the one of the most enriching and rewarding experiences for me as a writer. Working with my professors and classmates helped me gain confidence in my work and submit it for publication. Now, as a doctoral student in creative writing, I'm able to draw upon the extensive foundation of genres and writing ...
Amy Parker, '17
Master of Fine Arts in Writing
New York state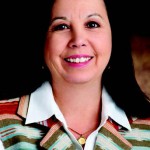 "The Native American Studies Minor has allowed me to be informed as a scholar and as a Native American woman, in concert with my culture to recognize how to face challenges and use critical thinking and scholarly methods when doing so. I am an enrolled Tribal Member with the Confederated Tribes of the Umatilla Indian Reservation and am a pr...
Kathryn Quaempts Burke, '18
Liberal Studies
Pendleton, Ore.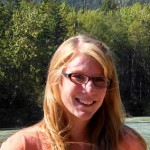 "As a student, I benefited from EOU scholarships and local community scholarships to assist with my education. I was also able to begin my professional career in the criminal justice system prior to graduation. I kept a connection with the broader community while a student, a connection many students, staff, and professors at EOU. Attending a university in a small commu...
Tiffany Hansen, '12
Anthropology/Sociology
La Grande, Ore.