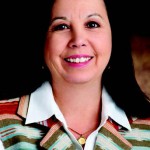 "The Native American Studies Minor has allowed me to be informed as a scholar and as a Native American woman, in concert with my culture to recognize how to face challenges and use critical thinking and scholarly methods when doing so. I am an enrolled Tribal Member with the Confederated Tribes of the Umatilla Indian Reservation and am a pr...
Kathryn Quaempts Burke, '18
Liberal Studies
Pendleton, Ore.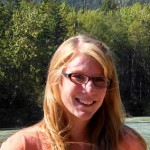 "As a student, I benefited from EOU scholarships and local community scholarships to assist with my education. I was also able to begin my professional career in the criminal justice system prior to graduation. I kept a connection with the broader community while a student, a connection many students, staff, and professors at EOU. Attending a university in a small commu...
Tiffany Hansen, '12
Anthropology/Sociology
La Grande, Ore.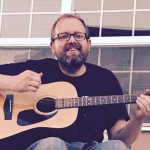 "While earning my degree in Anthropology/Sociology, EOU presented me with an opportunity to volunteer at an Oregon Youth Authority Correction Center. I volunteered as an art instructor, which gave me a springboard to continue this passion as an employee of the Union County Juvenile Department. Teaching a weekly art class is just one of the many exciting things I do as o...
Theo Miller
Anthropology/Sociology
La Grande, Ore.