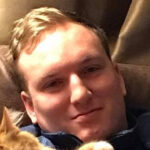 "EOU is unlike any other theatre department. In my time at Eastern, I was able to participate in every aspect of production from acting, to design, to directing. EOU prepared me for my professional work and graduate school in more ways than I can count."
Alan Stogin, '18
Theatre
Las Vegas, Nevada
"The classes and productions I participated in [at EOU], prepared me for a multitude of enriching opportunities, both within the many settings in the community, and now in my current position at Lane Community College. My hat goes off to all the Eastern Oregon University Theatre staff who allowed me...
Buck Potter, '09
Theatre
Eugene, Ore.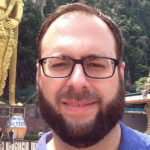 "As a directing student at EOU, I studied acting, design, playwriting, and other practical courses. When I entered graduate school I had an edge over the other directors, because I could speak the language of the actor, tech and designer thanks to my well-rounded education at EOU. I have independently...
C. Dylan Plummer, '03
Theatre
Ontario, Ore.