Daugherty Hall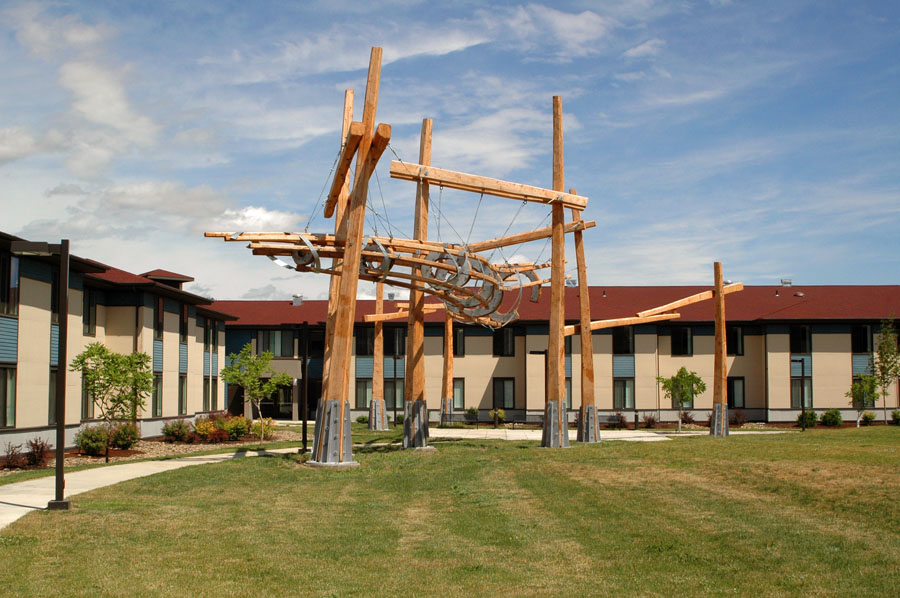 Daugherty Hall is a suite-style residence hall featuring both single and double bedrooms.
Each suite, both double and single, includes bathroom(s) with shower, living room, and a mini-kitchenette.
Daugherty Hall also has a game room with pool table, table tennis, foosball, and television. A full-size kitchen is available for resident use on the first floor. A laundry room and media room with a big-screen television and surround sound are available on the second floor of the building.
Each bedroom is fully furnished for resident use and includes: bed, dresser, wardrobe, desk, and desk chair. The common living room is furnished with a loveseat, easy chair, and TV stand. The mini-kitchenette is furnished with a full-size refrigerator/freezer and microwave. Please note that these mini-kitchenettes are not designed for full kitchen use. Please see the Fire Safety section on the Safety and Security page for more information regarding the use of the mini-kitchenettes.