Vice Provost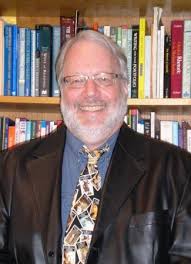 Office of the Vice Provost for Academic Quality
Donald Wolff
The Vice Provost for Academic Affairs exercises leadership and broad oversight over the quality and integrity of undergraduate academic curricula.
Curricular Function–On behalf of the Provost, the Vice Provost promotes and implements strategic initiatives designed to support faculty development in teaching, learning, and assessment consistent with the Oregon University System's designation as a LEAP state (AAC&U's Liberal Education and America's Promise essential learning outcomes platform, which promotes High-Impact Practices, Making Excellence Inclusive, Civic Engagement, and Integrative Learning initiatives).  This responsibility is discharged through the faculty and staff associated with or advisory to the Center for Teaching, Learning, and Assessment.  As such, the Vice Provost superintends EOU's assessment framework for undergraduate education and assists faculty in annual data collection, analysis, and recommendations that lead to improvements in the technology-leveraged teaching and learning environments for EOU students. Undergraduate curricular oversight includes:
Oversight of the General Education Core curriculum and annual assessment of the general learning outcomes associated with it.
Oversight of undergraduate degree program portfolios and annual assessment of the scaffolded program learning outcomes associated with them.
Supervisory Function–On behalf of the Provost, the Vice Provost supervises designated faculty and staff charged with institutional effectiveness activities that transcend colleges.  These include but are not limited to the following staff:
The Writing Across the Curriculum Coordinator
Teaching and Learning Technology Coordinator
Reporting Function–On behalf of the Provost, the Vice Provost coordinates information-gathering and reporting related to federal, state, and regional requirements or initiatives.
Share: