Book sale supports women's center
Annual spring book sale supports EOU women's center
News contact: Laura Hancock | University Advancement
541-962-3585 | lhancock@eou.edu
Source contact: Alyssa Gurney, Director | Women's Research and Resource Center
541-962-3021 | womenscenter@eou.edu
May 8, 2014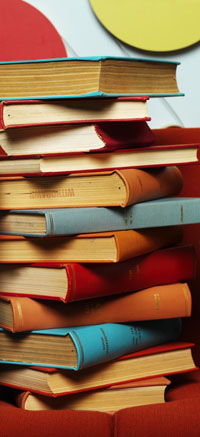 LA GRANDE, Ore. (EOU) - Book enthusiasts have the opportunity later this month to shop for their next great read while supporting the Women's Resource Center (WRC) at EOU.
A wide range of volumes for all ages, in addition to audio and visual selections, will be included in the WRC's annual spring book sale happening Friday through Sunday, May 30-June 1.
The sale begins with an early bird special. For a $5 admission fee, shoppers can browse tables from 9 a.m. to 12 p.m. Friday in the Hoke Union Building, Room 339. Admission is free from 1 to 7 p.m. The sale continues Saturday from 9 a.m. to 7 p.m. and Sunday from 9 a.m. to 3 p.m.
Books will be sold for $1 per inch. Audio and visual items will be $0.50 to $1 each. Proceeds benefit the WRC, dedicated to providing a safe place for women to access services and education. The center also promotes awareness and understanding of women's and gender issues at EOU and in the community.
For more information contact Alyssa Gurney, WRC director, at womenscenter@eou.edu or 541-962-3021
---
Spread the word.
---