Top rankings for online value
EOU ranks high on latest top online college lists
News contact:
Laura Hancock
, University Advancement, 541-962-3585
LA GRANDE, Ore. January 30, 2017 – Eastern Oregon University is recognized for affordable and quality programs in new national and statewide surveys.
Degrees in anthropology and economics received top national value rankings from the research publisher SR Education Group, which lists EOU's programs second among their 2017 top online colleges for anthropology and economics degrees.
"Students who complete a degree in anthropology and sociology all study with professors who have doctorates, including online lecturers, and they also conduct research with us," said Linda Reed-Jerofke, Ph.D., professor of anthropology at EOU.
Reed-Jerofke believes this level of involvement and access is what makes the university's program special. Anthropology majors can pursue concentrations in either anthropology or sociology-social welfare.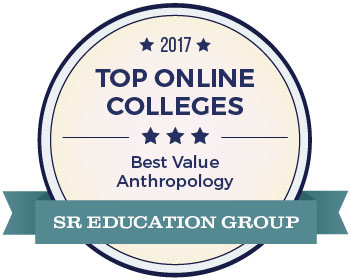 "It is a rare experience in higher education these days for students working on a bachelor's degree to be able to study with Ph.D.'s," she said.
Similarly, faculty teaching for EOU's economics program use techniques and technologies to help make online students feel they are getting a classroom experience. And like the anthropology program, all teachers have a Ph.D. in their field.
"We keep our class sizes low and ask much of our students, and in turn, they work hard," said Peter Maille, associate professor of economics. "This is why EOU shines in the company of fine schools like Penn State, my alma mater, Johns Hopkins and Oregon State University."
EOU is also one of the top 10 schools in Oregon offering affordable and quality online degree options, according to Value Colleges. The short list published this month comprises a mix of public and private institutions, each with a significant number of programs students can complete entirely online.
EOU offers more than a dozen online majors and minors, in addition to graduate programs and other endorsements. Tuition is $218 per credit hour compared to an average of $385 per credit hour at other institutions, and more than $12 million is awarded in scholarships and grants annually to EOU students.
"When you compare costs and realize that with EOU you get a personal education, the value and return on the investment is tremendous," said Michael Jaeger, interim executive director of innovation and outreach for the university.
EOU provides personal academic advising to students enrolled online and local advisors also work with students at 11 regional centers across the state.
"Our classes are small and interactive, so an online education through EOU offers students a personal connection with advisors and professors," Jaeger added. "Your online advisor is your personal cheerleader who will lead you through to graduation."
To learn more about degrees in anthropology, economics and all of the university's online programs go to eou.edu/online.