Conference emphasizes college and career readiness skills
Conference emphasizes college and career readiness skills
News contact: Laura Hancock | University Advancement
541-962-3585 | lhancock@eou.edu
Source contact: Dan Mielke | Eastern Promise Executive Director
541-962-3399 | dmielke@eou.edu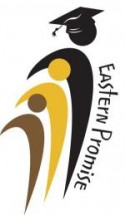 October 16, 2012
LA GRANDE, Ore. (EOU) - Educators interested in learning more about Eastern Promise and the 10-Year Career and Education Plan are invited to attend a free conference at EOU on Wednesday, Oct. 31.
Guest speaker Dr. Lauren Wintermeyer will share the "Get Focused…Stay Focused!™ Progression in Education Model developed by Santa Barbara City College. The discussion will emphasize helping students learn college and career readiness skills beginning in the ninth grade and continuing until they reach the goal of working in their chosen field. Dr. Wintermeyer is the dual enrollment coordinator at Santa Barbara City College.
The event begins at 9 a.m. and concludes at 4 p.m. in the Gilbert Center adjacent to Ackerman Hall. Lunch will be provided for participants. Free parking is available in the Community Stadium lot or visitor permits may be obtained from Jackie Grant in Inlow Hall, Room 112.
"School administrators, counselors, board members and others involved with career education will benefit from this conference," said Dan Mielke, executive director of Eastern Promise at EOU.
"The 10-Year Plan is an integral part of the Eastern Promise objective to build a college going culture in our region," Mielke continued. "Those who participate and later engage in the program will see improved high school graduation rates and increases in high school graduates matriculating to post-secondary training and higher education programs."
Eastern Promise provides opportunities for high school students to earn college credits through participating institutions including EOU, InterMountain Education Service District, Treasure Valley and Blue Mountain community colleges.
For more information and to register for the conference contact Mielke at 541-962-3399 or e-mail ep@eou.edu.
---
Spread the word.
---